Skype VS Skype For Business – What Exactly Is Different ?
Skype is indeed a widely popular video conferencing and voice calling application. You can easily make text chats and voice calls in between computers , Xbox One Console , mobiles, etc seamlessly. So this Microsoft owned communication application is available both in free and enterprise model .
In this post, we will mainly look into the main differences between both the versions i.e. we do the Skype vs Skype For Business feature-wise detailed comparison.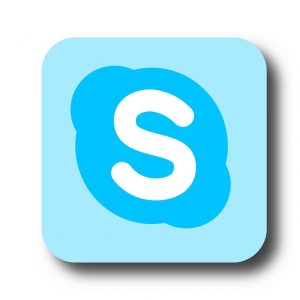 In 2015 , Microsoft rebranded the Lync application into the Skype for business , which is basically the best of both the worlds i.e. it incorporates the simplicity of Skype (free version) and enterprise features of the Lync application .
So now in Skype for business, you can find the same user interface (UI and color schemes , logo etc) and at the same time, it also includes many additional features that essentially help you to exponentially grow in your business by streamlining the processes .
What exactly is this Skype For Business Application?
Skype free version is also very useful for enhancing any small-sized business (of less than 25 employees) . But it precisely lacks many essential features (will see later in the post) required for scaling a large (or medium size) enterprise .
Here comes Skype for business into picture . Skype for business has been launched keeping in mind the business specific features and also the usage simplicity for its users.
The UI (logo and color schemes) is very much similar to the Skype free version , small business users who are familiar with Skype, don't have to learn an entirely new interface (i.e. software ).
The version of Skype you choose depends on the factors like the size of your business, the number of people participating in your meetings, the devices and apps the version supports, your budget, and whether you need the advanced functionalities of Skype for Business.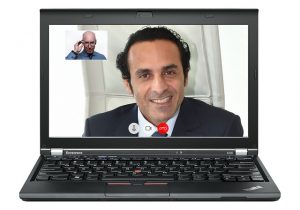 Though Skype offers many great communication features like voice calls , messaging, file transfers etc , but still it lacks many enterprise-specific features where Skype for business moves far ahead of the freemium Skype . Without wasting further time, let's start digging our main topic now .
Skype VS Skype For Business – The Main Differences !!
Let us first have a sneak peek into the points (features) that we will discuss here :
Integration of Apps

Security

Maximum number of users 

Permissions and administrator  rights

Device compatibility and pricing
Now we will explore each of these features one by one in detail now . So just sit back and proceed further in the post for the Skype vs Skype for business head to head against each other .   
Round 1 – Integration of Apps in Skype and Skype for business
Skype for business offers a truly unified user experience by allowing the much-needed integration of the Office 365 apps . With Skype also you can enjoy the integration of Outlook using the Outlook plugin . From Skype you can send an instant IM , make voice call etc . 
With Skype for business , the integration of Office 365 is far more pronounced and useful . You can directly see their status i.e. whether they are available , away , in meeting or offline (out of office) right away from Outlook . moreover you can also initiate or schedule a meeting right from the Outlook application . 
You can even integrate other Office apps like Word , Excel , Powerpoint, etc with Skype for business . You can easily present documents to others and also present your screen (give permission to others to present )  . When using other Office 365 apps, you can collaborate with co-workers . 
The apps available for integration basically depends upon the plan you choose for the Skype for business account . The more you pay , the more apps you can integrate further . 
Round 2 For Skype Vs Skype For Business – Security Aspect !!
Skype for business is indeed meant for an enterprise level communication platform . So it essentially offers enterprise-grade security .  All the meetings scheduled in this is protected by the TLS and AES encryption standard. So this basically means that apart from the meeting participants, no other user can access the meeting content .
Skype also offers much-required security features , but Skype for business further enhances the security to match the enterprise graded security expectations for medium and large business clients precisely  . 
Skype for Business also allows messaging archiving, both multiparty and peer-to-peer and will capture content upload activities during a session . Administrator rights is another security feature provided by Skype for business . Additionally there also present incorrect login attempts feature to rule out any invalid login attempts and error reporting . 
Being backed by Microsoft you can eventually rest assured of any security threats whatsoever , it will be gradually ruled out and eradicated in the nick of time .
Round 3

For Skype Vs Skype For Business

– Maximum number of users supported !!
Normal Skype offers meeting/voice call facility for upto 25 maximum participants. This is really a limitation if you are having more than 25 members in your group . Here comes the role of Skype for business application . With Skype for  business tool , you can seamlessly connect with up to 250 members in a single conference call or any scheduled meeting . 
You can directly start a meeting from the Outlook and even ask anyone in the group to present the screen . Also you can give presenting rights to someone else while in a presentation .
You can even record meetings on Skype for business (not available on normal Skype) . The other non Skype users can also join the meeting via mobile or internet (charges may apply accordingly) . 
Skype for Business also offers PSTN conferencing as a per-user add-on, which allows Skype meetings to be joined from a dial-in number instead of an app interface.
The free version also offers PSTN conferencing feature, but it's only for large scale meetings . Skype for business also integrates Skype Meeting Broadcast , a feature that allows ten thousand participants to view the broadcast . 
Round 4 – Permissions and administrator  rights !!
Administrator rights is a very exclusive functionality provided only in Skype for business tool . So with this feature , any administrator can easily decide and assign any specific feature to any particular user .
Administrators in the Business version can also control file transfers on user and conference levels, turning file transfers off by file type or completely off if file transfer needs to be turned off . 
Hence with this functionality, Skype for business is indeed an enterprise-level application where a single user (administrator) can able to permit the access rights for any feature to any specific user.
Also, an admin user can deny access for any specific user (when they leave or removed from group etc) . Admin users can also permit any particular user to record meetings and also can track the invalid login attempts (if any) . 
An admin can further control the usage of any feature , limited to any required number of users . Thereby ensuring the full usage of Skype for business application (proper usage of the money you have spent for licensing). Admin can further remove the access rights from any user , if not used properly .   
Round 5 – Device compatibility and pricing !!
For both the free and business Skype applications , you can operate it seamlessly in Windows and Mac OS devices . Also, there are specific apps present for Android and iOS devices . The web clients are also available for both applications .  
However, the normal Skype scores in this section as it is a much more compatible cross platform . That is, it also presents in Xbox One  , Linux OS devices , Amazon fire devices etc .
Microsoft further provides additional peripherals to be used with Skype for business  including the headsets, handsets, speakerphones, USB desk phones, webcams, and computers for providing the required audio and video quality as expected . 
Current prices range from USD $2.00/per month per user. The cheapest plan do not include full integration with Office 365 and its software/applications.
You can also buy Skype for Business as part of an Office 365 plans for small businesses – Office 365 Business Essentials at $5.00 per user per month, or Office 365 Business Premium at $12.50 per user per month. (both provides the required Office suit )
Skype VS Skype For Business – The Final Thoughts !!
So after looking into all the major differences between the two most used communication tools of a single parent , now we are in a decision phase . So both the versions are useful in their own way .
A free version is essentially a good option for any small-sized business having members less than 25 .  Also, you have to further compromise in some of its useful features as listed above , but still, the biggest advantage here is precisely its free of cost charge (excluding non Skype users call charges) . 
On the other hand, the paid version furnishes all the premium features you want , depending upon how many pence you want to shell out your pocket . Skype for Business was built specifically with this type of setup in mind and will let you use stand-alone cameras and monitors, audio gear, and online whiteboarding. 
Hope you really enjoyed this comparison post between Skype and Skype for business applications . Stay tuned for more interesting stuff in this series .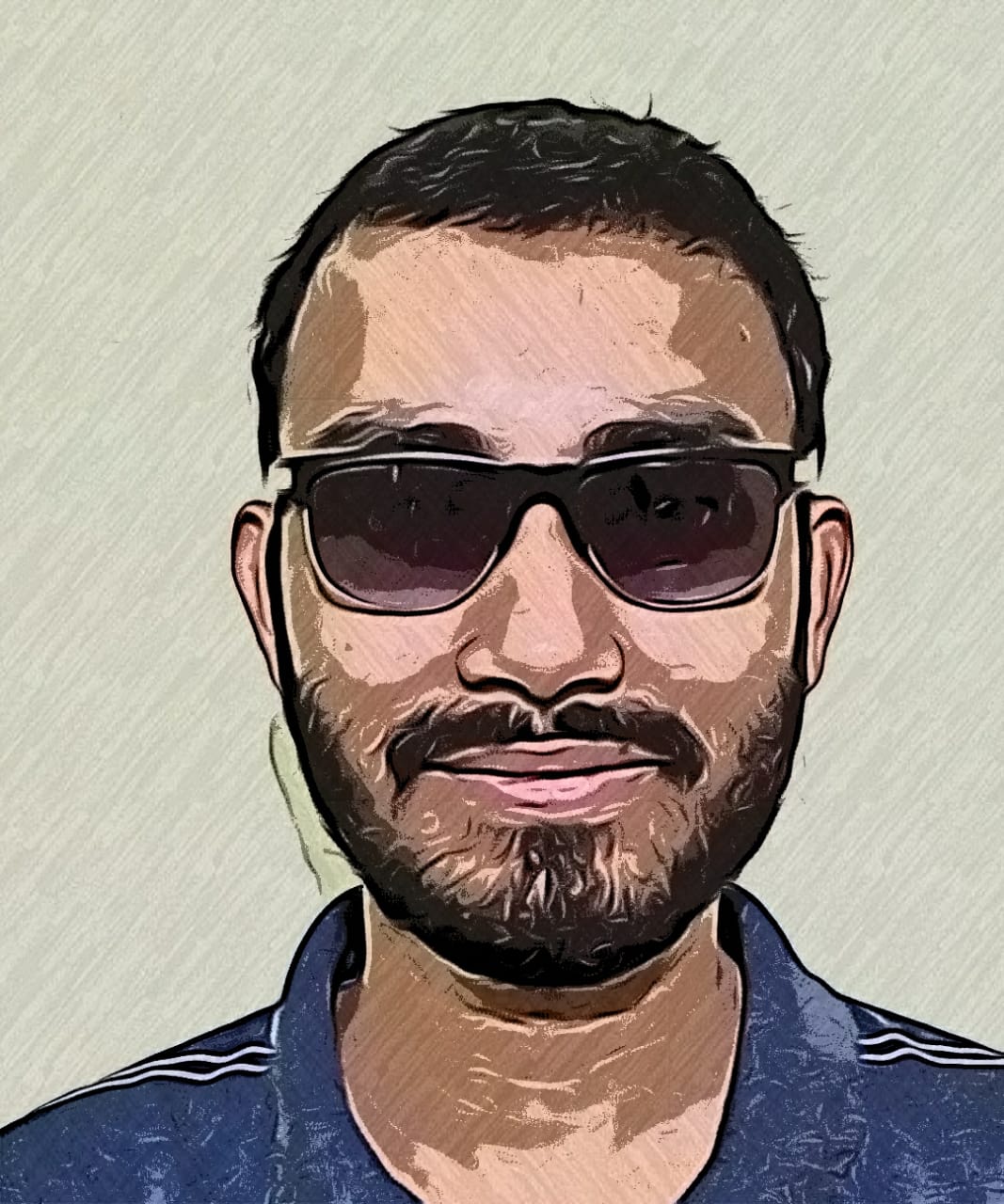 Aric is a tech enthusiast , who love to write about the tech related products and 'How To' blogs . IT Engineer by profession , right now working in the Automation field in a Software product company . The other hobbies includes singing , trekking and writing blogs .