Avast Cleanup Premium Review – Is It Really Worth It ?
We all know that the Avast software application is basically the undisputed king in the antivirus arena. Have you ever experienced the slowness of the system due to the leftover files which remain deep-rooted even after you remove / uninstall applications.
Avast has done a remarkable job by launching another unique product under the umbrella of other best selling products . In order to remove the leftovers and trash files Avast has launched the Avast cleanup premium application.  So sit back and enjoy this in-depth Avast Cleanup Premium Review (features based). 
What is the Avast Cleanup Premium Tool ?
The cleanup tool is basically one of its kind optimization tool which helps in removing the junk files and trash documents which remain after we uninstall any application from the device. Further it helps in improving the system performance by eradicating sluggishness completely .
After you install this application, there is no need to manually deleting the registry files and deleting the unused/leftovers . It thus eventually aids in improving the system speed and free up device memory space .
Other additional features of the Avast Cleanup Premium application . 
You may think that the only work the cleanup tool can do is to remove the left over files . But it is worth mentioning here is that the Avast cleanup premium tool can further able to detect and cleaning up files in your computer, finding device and driver issues, and searching for disk errors are all useful. Avast also provides a great UI and makes it really easy to use their software.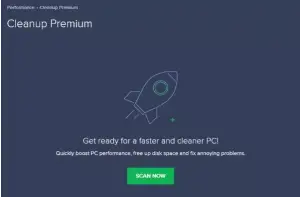 You should first understand the need to remove the leftover trash files . It has to be done asap as it will speed up your system by free up the memory space and decreases the system boot time further . 
The broken application utilities and driver issues directly impact the resource consumption balance of your system . Hence it is indeed imperative to get the Avast cleanup premium software which will find the disk error and trash files and gradually cleaning them .
Cleaning the browsing cookies and cache also forms the integral part of the system maintenance  . So in the nutshell, we can say the Avast Cleanup Premium tool basically does the important four things as it features four types of scans: maintenance scan, speed up scan, free up space scan, and fix problems scan . 
Avast already has a driver updater application along with its Secureline vpn services . So now Avast launched this new trash cleaning application which eventually helps in improving the system optimization . 
So let us first have a glimpse of the cleanup application UI and features .
Avast Cleanup Premium Application Review – Features Based 
The UI of the Avast Cleanup Premium tool looks very simple and has an intuitive design . Any novice can easily get used to this without much effort either .  The navigation links are clean and easy to use. Though not many customization options available .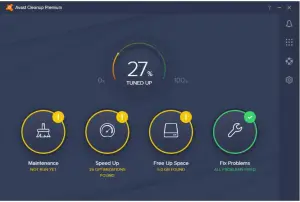 In order to use the Avast Cleanup Application , you have to go to the Avast main dashboard , then go to the performance icon, then click on the ' Cleanup Premium ' , then finally open cleanup . 
You need to first scan the system , then the Avast cleanup premium tool will look for the potential issues . It will then display the errors one by one .
You may click on each of them and look for the details. It features four types of scans: maintenance scan, speeds up scan, free up space scan, and fix problems scan.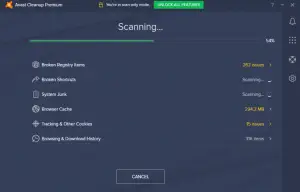 Lets understand each one of these :
In maintenance scan mode , it will show you all the possible errors and issues that are related to the everyday work . Let us understand the feature of this Cleanup premium application in some more detail now .
1. Automatic Updates : If you do not periodically update your applications then it may be easy prey for hackers and invaders to make a malicious entry and carry our harmful actions to steal your personal data .  The outdated software will become vulnerable spots . With this Avast cleanup tool, you can rest assure . 
2. Dashboard and Actions center 
In this section, you can see the short messages about any potential attacks or health of your system . It will also suggest the necessary actions that have to be taken to eradicate the potential harm to your system .
3.  Automatic maintenance Mode 
This is really a very useful mode , in this you can easily schedule timely scans and clean up drives . If you set the automatic maintenance mode, Avast can take care of your schedule scanning and automatically inform you about the potential issues and errors . 
4. Bloatware Removal 
Manytimes we install add on software utilities (unnecessary) files along with the important tools (it is getting automatically downloaded). So these are nothing but the bloatwares . The bloatware removal feature comes very handy to detect these unused memory consuming files and application .
5. Shortcut Cleaner 
Every time we install any application , it also creates one shortcut icon in the desktop or home screen , and as time passes , the shortcut icon becomes unused and consumes some space in the system memory. So this feature can be used to get rid of these issues faster . 
6.  Sleep Mode 
Have you ever wondered which is the most battery consuming feature in our system ? Yes you guessed it right , it is nothing but the background running apps .
So with the Avast Cleanup Premium application , you can give this responsibility of optimizing the background unnecessary apps to Avast tool without any second thought . You may select the apps you want them to put into sleep mode and thereby improving your system performance .
7.  Browser Cleaner
As we are a social animal , and we literally like to surf the internet a lot for any of our issues. Thus in the meantime gradually we keep on collecting a large number of browser cookies and caches which may slowdown you network performance .
So the Browser cleaner utility helps in removing these unused plugins and browsing cookies simultaneously and improving our browsing experience  .
8.  Registry Cleaner
In any Windows based system, the windows registry contains all the system application files and utilities that are used by the system and windows both. So whenever we install any application , the registry database gets updated and the registry will then act as a data center for the operation of the Windows.
Thus the more entries the system gets, it will further slow down the complete storage process and increases the boot time . 
So once you uninstall any application the registry files will remain deep-rooted inside it . So with the Avast Cleanup Premium tool, you can easily remove the unused registry files which are of no use at all .
 Speed Up Scan Feature In Avast Cleanup Premium Tool 
The speedup scan looks for the unnecessary applications installed, and background and startup programs that may be slowing down your PC. the Avast Cleanup Premium uses a combination of blacklists, their own heuristics, and user ratings to determine whether or not a program is unnecessary (based upon your usage data) . 
Free Up Space Scan 
As the name suggests, you can easily remove the junk and trash files from the system memory and thereby enhancing the system performance .
Fix Problem Scans 
This can simply looks for disk errors and registry issues . Also keeps a track of the driver issues which may gradually slow down your PC . 
Rescue center in Avast Cleanup Premium Tool 
Avast Cleanup Premium allows you to undo the following changes:
Fixing broken registry items

Fixing broken shortcuts

Disabling startup programs

Putting background programs to sleep

Uninstalling unnecessary programs

Fix problems scan changes
Statistics in Avast Cleanup Application 
Lastly this is also the important space where you can get a complete glimpse of the issues it found during each scans , number of scans completed and amount of space freed , also the other improvements the Avast cleanup helps to incorporate in your system .
Is Avast Cleanup Premium Safe to use ?
Avast is the renowned antivirus company working from long back with the sole motto of eradicating the menace of the virus and malware attacks  . So the Avast Cleanup Premium application is also one of their most researched and praiseworthy software.
If you have been into the Avast family , then you would not be thinking for its trustworthiness at all . The fix problems scan, free up space scan, and maintenance scan are all harmless. Additionally, with the Rescue Center you can always undo changes that may have caused you issues.
Avast Cleanup Premium Pricing/Licensing – Is it free ?
Being the brainchild of Avast company , you can blindly trust its abilities to do the system improvements and optimization . And yes it's not free . You need to spend some penny for its license. And I must commit that the pricing is on the higher side . You can use this with the free Avast antivirus application . 
You can purchase Avast  Cleanup directly from your Avast antivirus by going to 'Performance' then 'Cleanup' section or it will be automatically offered during the cleanup process. Pricing is as follows
1-year license $49.99

2-year license $99.99
Avast Cleanup Premium Installation/Activation 
Once you purchase the Avast Cleanup license , you will get the activation code .
Find the activation code in your e-mail and go to 'Settings' then 'Subscription' » find Avast Cleanup tab » click on 'Insert activation code' then  'Next' then finally click on  'Yes'
If you can't find the e-mail or activation code, open your Avast and go to 'ACCOUNT'.
Register now or login to the existing Avast Account. Please note you need to use the same e-mail you have used during the purchase process of Avast Cleanup. Once you are logged in you should see all your purchase licenses, find the one for Avast Cleanup and click on 'Use license' 
Avast Cleanup Premium Review – The Final Thought 
The Avast Cleanup application is just like any other cleaning application which comes with some advanced feature but a little costly . You may use any other software like CCleaner  for system enhancements . 
So if you are using your PC for decades and you never clean the trash and junk files , then you may use this application and see some improvements in the efficiency initially .
But in the long run, the system performance issues can become the components related means related to your aging CPU or hard disk, thus these cleanup applications will be of no use . 
There is a definite benefit to cleaning up old files, cleaning up your hard disks, removing old shortcuts, cleaning out old apps from your browser, and deleting junk.
Avast Cleanup Premium will do all those things for you. However, they are also all things you can do yourself in Windows, and for free.
Last but not the least I can say that having this Avast Cleanup premium application inside your system can always assure you about the well being of your system . It is like you giving the responsibility of keeping your system performance intact to some third party. So you may think that way .
But if you are like me (don't want to spend any penny) , then you can always try the other free alternative of Avast Cleanup that is the CCleaner software with almost similar features .
I hope you really like this impartial Avast Cleanup Premium review in detail. Let me know your thoughts in the comments section . Stay tuned for other exciting stuff .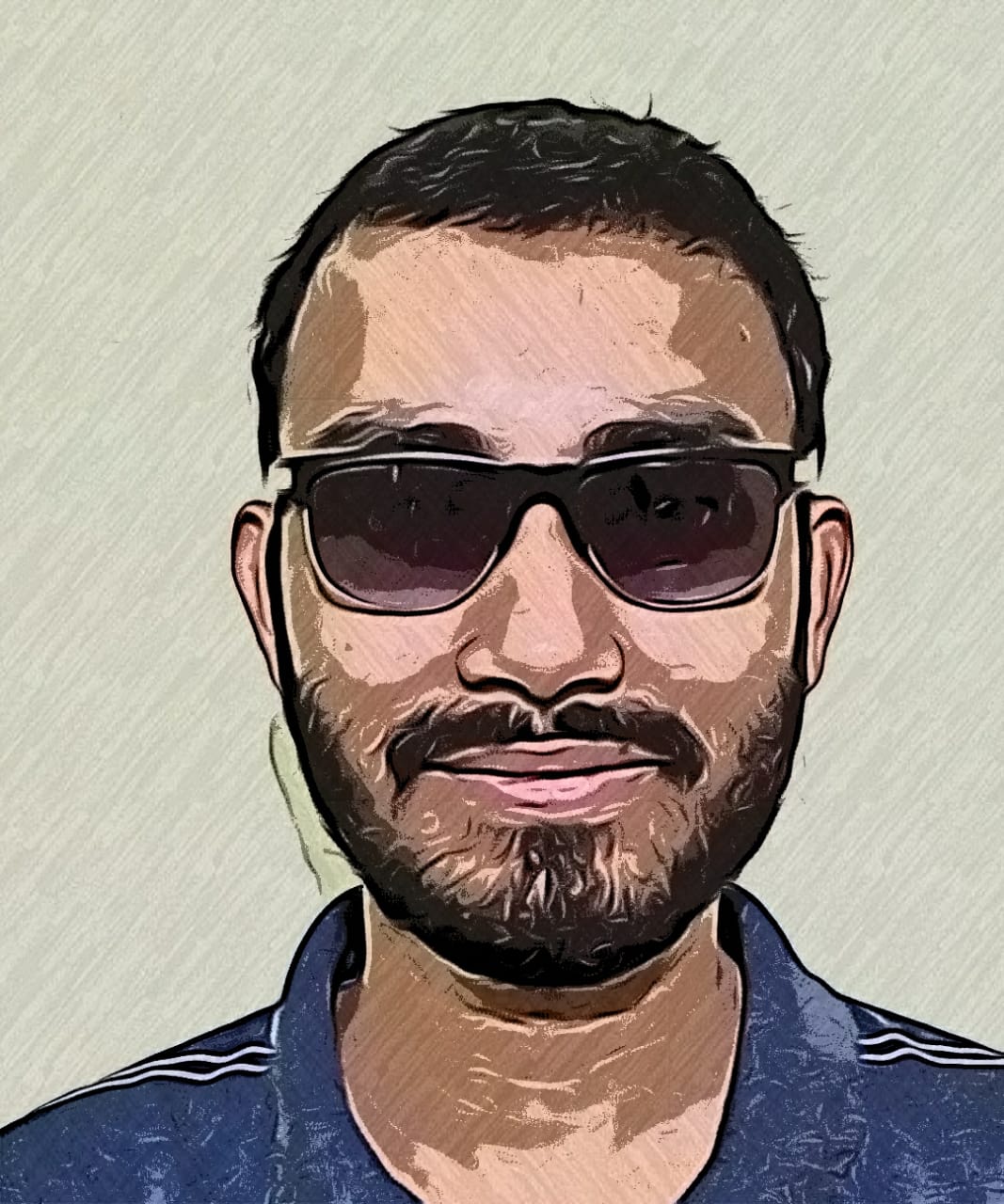 Aric is a tech enthusiast , who love to write about the tech related products and 'How To' blogs . IT Engineer by profession , right now working in the Automation field in a Software product company . The other hobbies includes singing , trekking and writing blogs .