Upset With Slow Internet On iPhone/iPad (Or Slow Wifi In iPhone) ? – Actionable Things To Boost Your Internet Speed Right Now !!
We simply can not imagine a world without our iPhone (a mighty powerhouse isn't it ?) . But is only having an iPhone enough for us ? .The straight answer is NO , as we also require an active internet connection to do wonders without small electronic gadgets obviously .
Now each one of us at some point of time face a common issue of slow internet speed in our iPhone.This is quite irritating in this fast-moving world .
No more worries now , in this post we will explore the steps to enhance the internet speed in your iPhone/iPad , and learn the main reasons for a slow internet on iPhone (or slow Wifi in iPhone) in detail . So just relax and proceed further .
If you want to boost up your iPhone speed then this article for you !! 
Why Is Your iPhone Internet So Slow ?
Before we proceed with the steps to boost your iPhone internet speed , it is indeed important to know the root cause for this issue . Firstly you should understand that the problem basically lies with your network device (like  router for wifi connection) and also with the ISP (internet service provider) .
If you are using cellular data , then the network strength plays a major role in ensuring seamless connectivity .
So in the nutshell , there is no specific reason present or that you can directly pinpoint to get rid of this slow internet problem . You have to troubleshoot this following a simple step by step process mentioned below .
It may happen that after a specific step , you started getting a fast internet . So just be patient and follow the below proven methods to boost your iPhone speed .
Any recent firmware or software update may also cause network issue in your iPhone . Depending upon the connection type , the below mentioned troubleshooting steps you need to implement . So let's start the main topic of this post now .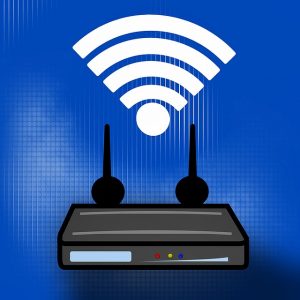 What To Do In Case Of Very Slow Internet In Your iPhone ?
We will now divide this category into separate sections , based upon various use cases possible :
Slow internet after a software update
Slow internet in iPhone from cellular network
Slow wifi internet connection in iPhone
The steps mentioned in each section can also be applied to any iOS  devices you want . So without wasting any further time , lets start exploring each section now .
Slow Internet In Your iPhone After A Software Update – Steps To Troubleshoot !!
Once you updated any software , it is highly recommended that you reboot your device for the new changes to blend inefficiently in your device . Network issue may arise due to the system glitches. So just follow the below guide :
1. Firstly force restart your iPhone. It refreshes your iPhone memory and reload all applications and services. Your iPhone will continue the usual reboot process and when the reboot is complete try to see the internet connection has improved now .
2. Reconnect to the network. Basically you only have to switch Wifi off and then put that on after some seconds. This is the most effective way to improve your internet connection . ( change this from the settings and not from the Control Center )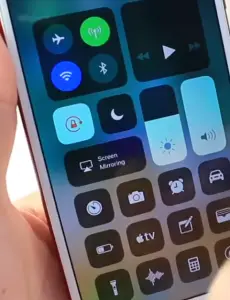 3. Reset all network settings of your iPhone. Don't worry none of your files will be deleted. Go to 'Settings' and then select 'General' scroll down to the bottom of the screen and then touch 'Reset' then finally tap on 'Reset network settings'.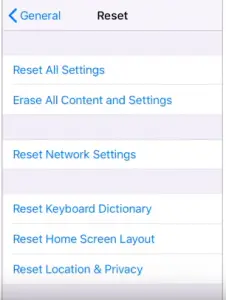 Your iPhone will reboot after this. Once it is done with rebooting try to see if your problem is fixed by launching browser and surfing internet .
4. Factory reset your iPhone. A reset will be able to fix your network issues that you are going through. But also ensure to create a backup of your important files and data because they will be deleted after factory reset and you won't be able to recreate them.
Learn here to take backup from iCloud / backup from iTunes 
Go to settings and then choose General and then scroll down to bottom and then touch Reset then select Erase all content and settings and then tap Erase Now then finally tap Erase iPhone and again tap Erase iPhone to proceed .
Now enter your Apple id password. Now tap erase to proceed with the reset. Now set up your phone as a new Device .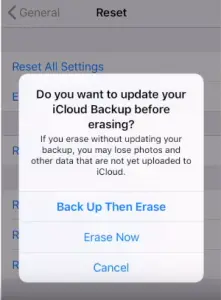 What To Do If You Having A Slow Wifi Internet In Your iPhone ?
So now here we will discuss the steps you need to implement to troubleshoot your slow wifi internet connection in any iPhone/iPad with iOS 13 version. The issue may lie with the wifi router , network settings etc . Just follow the below steps :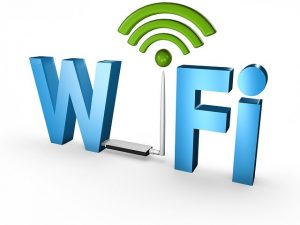 1. The foremost step is to reset your network settings . Follow the path as follows :
Settings –> General –> Reset –> Reset Network Settings (then wait for sometime as your iPhone will reset all the network settings)
Again when your iPhone completely reboots itself , try entering the Wifi passwords manually . Now once you successfully connects to your Wifi connection , check the internet speed .(also you can try to forget any wifi network and then again rejoin it)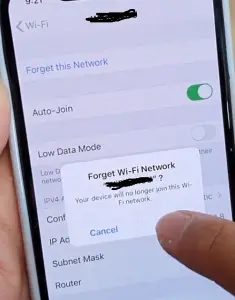 2. Reset the wifi router . For this just switch it Off and again switch On the router . Simply press the power button on your wifi router .
Then wait for 10 sec , then again press the power button to restart the router . Reconnect the iPhone again to this wifi and check the connection .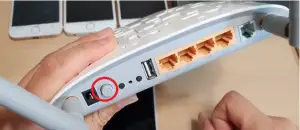 3. Check for any active VPN connections . Sometimes if your VPN is active then it may create conflict with the ISP providers terms and conditions . As a result you can't able to connect to the internet while you still connected to a wifi network . Follow the below path :
Settings –> General –> VPN –> Make sure any active VPN connection is temporarily disabled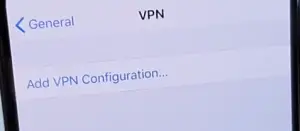 4. Turn On 'Wifi Networking' option in the 'Location Services' screen in your iPhone . Just follow the below path :
Settings –> Privacy –> Location Services –> System Services –> Turn Off 'Wifi Networking' option at the bottom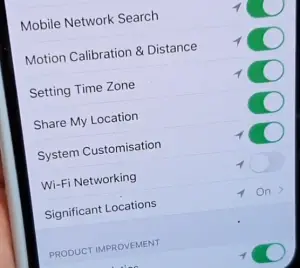 This essentially turn your wifi connection off for the different location based services and apps .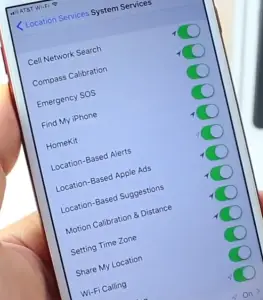 5. You should change the DNS servers for better results. Sometimes there may be some issues in the local DNS server , so just go ahead and select other DNS server like Cloudfare or Google DNS server .  You may follow the below path to change the DNS servers :
Settings –> Wifi –> Tap on the wifi network you are connecting to –> Configure DNS –> Manual –> Try adding manually the server address (delete the existing ones first)
For the manual addition od server , just enter the code 8.8.8.8 which is the Google server indeed . Then again add another server as 8.8.4.4 , then finally tap on 'Save'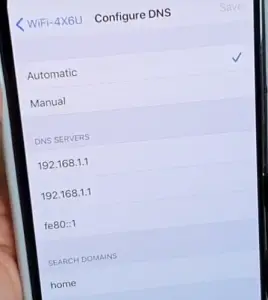 6. Clear the website data. Go to Settings and then scroll down and tap Safari and clear history and website data also tap advanced make sure javascript is on.
Also clear up all the pages that are open make sure that there is nothing remaining at the background. (launch the browser again)
7. Change the router settings under wireless security . For this follow the below path :
Settings –> Wifi –> Other Networks –> Change the settings from "WEP" to "WPA2"
8. There is a app which makes your browsing faster and further it is safe. App called 1.1.1.1. This app is not a vpn it is actually a dns query app which basically speeds up the process of web searches. It is secured as well. More than the speed , it provides a bulletproof security (stops tracking by your ISP totally)
8. Finally avoid switching two networks at a time. Turn off the cellular data and connect to Wifi .
Once you start checking from the above options , any one should certainly give you the desired internet speed . So lets jump into our next section .
How To Solve The Slow Internet For iPhone Issue While Using Cellular Data ?
So now if you are using a cellular network in your iPhone , then the issue mostly lies on the mobile data signal strength . However there may be some iPhone related settings as well that may possibly creating the network conflicts . Just follow the below steps useful :
Note : Before all this make sure you already switch On your cellular data setting and also have an active data plan (if the data pack expired , then no way you can access internet :-p)
1. Reset your network settings as seen above . This essentially wipe out the old existing network configurations . So  you can again start from the basics by switching On the internet or LTE data settings .
2. Switch Off And then switch On (after around 15 sec) your cellular data network setting in your iPhone .
3. Similarly switch On the Airplane mode and then after 10 sec switch it Off (basically this will disable all the iPhone antennas and receptors). It will again connect your iPhone to the cellular network .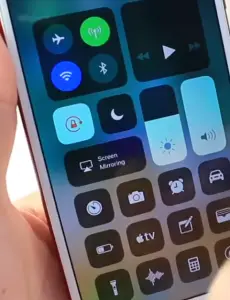 4. Factory reset your iPhone . Do make sure that you have already taken iCloud/iTunes backup before this resetting (erasing) all your iPhone content .
5. You can even try all the steps we already mentioned in the Wifi connection case . Just go ahead with the  perfect network related configurations .
How To Boost Your iPhone Signal Strength ?
So now we will see the process of enhancing the carrier signal strength in your iPhone . Sometimes we are really fed up with the low/poor cellular network signals . So just follow the below path in your iPhone settings :
Settings –> Cellular –> Network Selection –> You can see 'Automatic' is turned ON by default
So now since this is selected as 'Automatic' , we don't need to manually search the available cellular network . Here comes the real catch . We now change this toggle to right , to make this 'Automatic' option turn off .
Once switched 'Off' , your iPhone will show you the network carriers below (the carriers having good strength in your area) . You now have to tsp on the carrier manually from the displayed list . Then instantly you can see that the signal strength (signal bars increase at the top) increases in your iPhone .
So with this trick definitely you can receive great signal reception in your iPhone .
Slow Internet Speed In iPhone – Final Thoughts !!
Last but not the least , if still you are facing slow internet issue with your cellular mobile network of Wifi connection , then just wait for Apple to release the next software update . You can rest assure that Apple will take care of all your issues (if all are facing the same issues obviously) with a software update sooner than later .
Hope you really liked this post . Stay tuned for more interesting stuff in this series .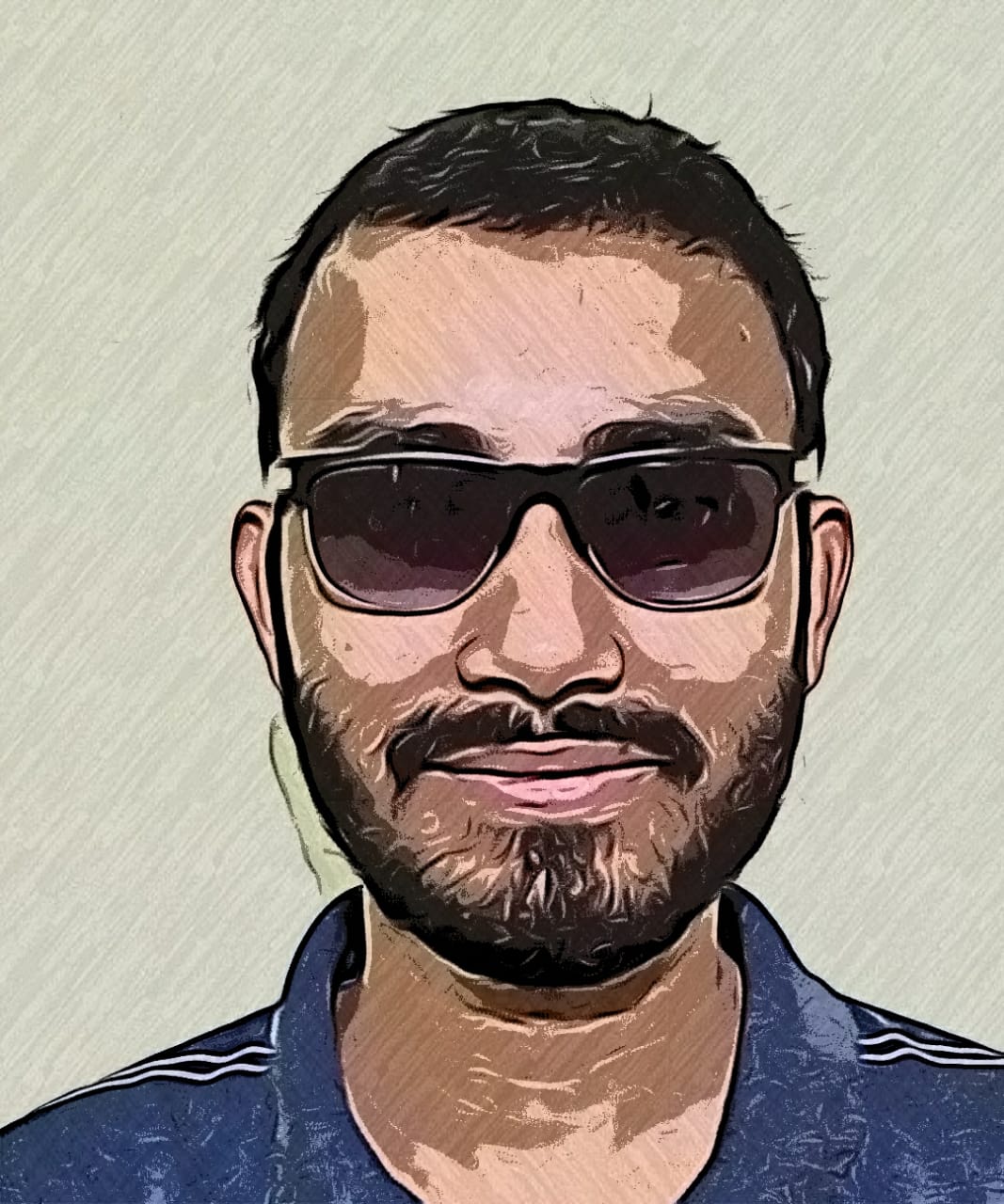 Aric is a tech enthusiast , who love to write about the tech related products and 'How To' blogs . IT Engineer by profession , right now working in the Automation field in a Software product company . The other hobbies includes singing , trekking and writing blogs .