List Of Best Free VoIP Calling Services You Can Use (Free VoIP Providers) !!
Voice over internet protocol (VoIP) allows you to seamlessly use the broadband connections to make long-distance phone calls instead of the old aged wired telephone systems indeed. So if you are like me, who just don't want to mess around with the huge physical infrastructure, rather using the internet to make calls, then this guide is for you.
There are a plethora of calling applications for free VoIP calls that are particularly popular. In this post, we'll review the best free VoIP service providers listed below to make your task easier. 
List Of Best Free VoIP Service Providers For Calling !!
Without wasting further time, here is the list of the best free VoIP service provers in no specific order:
MobileVoIP
Skype
Google Hangout
Viber
Whatsapp
Linphone
CSIPSimple
WiCall
Sipdroid
Zoiper
Some of the above apps require the other party also to install the same app for making free VoIP calls, and some offer completely free calling inside the US (to a US-based phone number). The ultimate winner, you'll get at the end of this post. So just stay tuned till the end.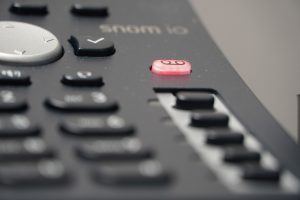 Among the advantages of the virtual phone system is the possibility to use it via your smartphone and further, they are location independent. Many providers of online telephone systems offer their own VoIP applications.
If this is not the case, you can fall back on VoIP calling applications available free of charge for Android, iOS or Windows Phone. 
Review Of The Best Free VoIP Applications Worth Trying Out !!
Now it's time to dig deep into the details of each of those mentioned above in the list. You will get a brief overview for a quick ready reference to guide in your selection process. Let's explore each of them now :
MobileVOIP
MobileVOIP is a smartphone calling application compatible with the mobile OS i.e. with iOS, Android, and Windows Phone. At least you must have iOS 5.1.1, Android 2.0, or Windows Phone 8. The app can be used on iPads and iPod touch, too. Additionally, you can make calls via your 3G network, UMTS or WLAN.
There are a variety of domestic and international destinations that can be accessed for free via VoIP. Unless the destination is not included, the credit you loaded into the device can be used to make cheap calls there. Furthermore, you can synchronize your contacts in the program, further making it easier for you.
Linphone
Linphone is also a best-reviewed (as per experts) IP – PBX telephony system indeed. The calling program for the Linphone is available for Android, Windows Phone, and iOS. You must have Android 2.2 or greater, Windows Phone 8 or 8.1 or iOS 6.0 or higher to use it. Just English, Arabic, French, or Russian can be configured to this program.
Linphone is a Session Initiation Protocol (SI) compliant open source Voice over IP softphone. It can also incorporate telephone contacts, talk, and deliver multiple calls. 
Google Hangout 
Google hangout is another inherent Google-developed networking app, it was part of Google+ earlier. It's just the Google+ chat and Google Talk merger. The launch of the Google Hangouts Meet is now being developed as the business graded collaboration platform. Here you can exchange files and documents easily with others.
Hangouts include the opportunity to make free voice calls to other Hangouts users and charge users to dial landline and cell phones internationally (via pre-registered credit) with the exception of free calls to the United States and Canada. This has Android and iOS versions separate.
CSIPSimple
CSIPSimple is an open-source application that allows Android smartphones to have SIP-telephony. You need Android version 1.6 or higher to run this VoIP calling program. CSIPSimple provides TLS (Transport Layer Security) and SRTP (Secure Real-Time Transport Protocol) encryption, in addition to easy setup and the ability to record calls.
WiCall
The WiCall call framework is based on CSIPSimple and is available in many languages (including German, English and Chinese) for iOS (from version 4.3), Android (from version 2), and Windows Phone (version 8 or 8.1). The size of this application is of 7 MB (Windows Phone) to 9.1 MB (Android) in the middle range.
WiCall offers IP telephony over a WLAN network or 3G/4G. This can trigger data transmission costs to be incurred for the latter. Overseas calls cost $0.01 to $0.03 per minute. You need to replenish your prepayment credit for this. WiCall is one of the most competitive service providers.
Sipdroid
Sipdroid is one of the most common, and the smallest Android calling application with a size of 1 MB. The program integrates into the operating system of the smartphone and allows for VoIP calls via WLAN or 3G/4G.
You need a provider with Sipdroid which provides the telephony function ( e.g. a virtual phone system). You can also connect and make calls using Skype account.
Viber
The Viber App isn't a traditional calling tool. Although it allows us to make calls over the Internet and provides messaging apps, all participants must be registered with Viber.
To do so, the contacts are synchronized by the application and they inform you which ones are registered with Viber. Viber can be used on tablet PCs and is compatible with Android 2.3, iOS 7, and Windows Phone 8 or higher.
Zoiper
Zoiper is a stand-alone calling program that offers free calling service but only for the VoIP customers. Therefore you must be registered with a telephony service provider first.
Zoiper advertises even on older smartphones with a user-friendly interface and decent call efficiency. To do so at least you need Android 2.1, iOS 5.1.1 or Windows Phone 8. Compared to other Android softphones, Zoiper is known for the lowest battery usage, maximum reliability, and lowest latency.
Zoiper is compatible with most VoIP service providers and PBXs. Enjoy free calls between Zoiper users or combine our dialers with your favorite provider for the cheapest calls.
Combine multiple providers for the cheapest route to every destination.
Skype
Skype is undoubtedly the best-known Internet telephony service. You would need to open a Skype account, so you will make free calls to your internet friends, or to landlines so cell phones, with credit running out.
Skype to Skype calling is completely free. However, to non-Skype calls, you need to buy credits. Skype is famous for the video chat feature. But you can pretty simply make free VoIP calls to any Skype user. Even to a landline or Skype users. A phone number will be assigned when you purchase credits.
This is indeed compatible with all the major OS (Windows/Android/iOS etc) based devices.
WhatsApp  Calling
Recently the Facebook-owned "WhatsApp" has begun offering an IP telephony service. But, as like Viber, you can only make free calls only to your other WhatsApp friends. Because of the dubious aspects of data security which have often been criticized by WhatsApp, a comparison with other VoIP providers is advisable.
Free VoIP Service with Phone Numbers !!
As stated earlier, we can easily make free in-app VoIP calls, also to other non-app calls we need to buy credits. So owning a free VoIP service with phone numbers is really a great feeling. So let's see the top three free VoIP service with phone numbers now :
1. Vonage
With Vonage, you can easily make free VoIP calls. It has its own dialer. It offers free calling to any number in the US. If the other party is also a Vonage user, then also you can call freely internationally. Also, you can avail of the IP based text messaging feature free.
With Vonage, you can use your existing phone number to make VoIP calls.
2. Skype
If you buy Skype credits to call other non-Skype users (outside the US). When you buy the credits, automatically a Skype number will be assigned to you for making VoIP calls.
3. Google Hangout
You can enjoy many good features with this, with Google voice app, you can quickly set a call forwarding. If you have a Google dialer app installed to make in the US calls for free. Also if you install the Google Voice account, you can make free VoIP calls with an assigned number.
Android, iOS, and Windows Smartphones have a number of SIP clients. Compare for yourself which apps are ideally suited to you and which call app basically meet your exact needs.
You should bear in mind, however, that if you are on the move in the different mobile networks, you will have to pay for the data usage-unless you have booked a flat rate alternative.
Also overseas, where the amount of data available is usually no longer active, you should always bear this in mind and dial into a WLAN available before making calls with the calling app. Consult with your virtual PBX provider even to see if they don't provide an acceptable calling app.
Ultimate Winner For Free VoIP Calls – Final Take !!
Based upon our usage and also comparing various user reviews and expert opinions, we are here with the undisputed king in the free VoIP calling services. And the best option out of all these is the 'Skype' application precisely. This is simply based upon the VoIP calling quality and the data consumption(usage) details.
Also, the Skype support is really very helpful and once you start using the Skype app, you can eventually fall in love with it no doubt (this is completely our take indeed). 
Hope you really liked this free VoIP service provider guide. Let me know in the comments section, which one is better suitable for you. Stay tuned for more interesting stuff in this series.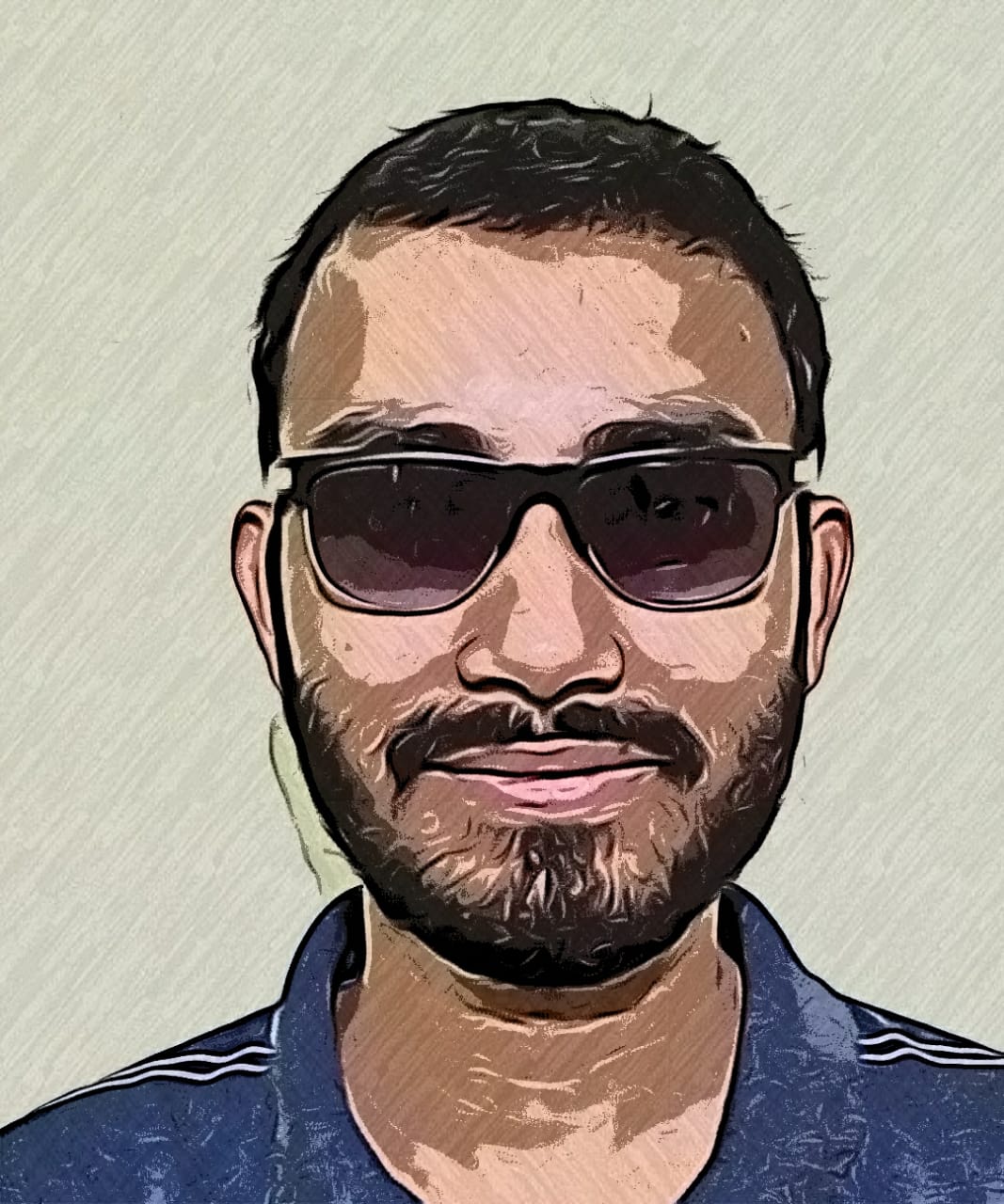 Aric is a tech enthusiast , who love to write about the tech related products and 'How To' blogs . IT Engineer by profession , right now working in the Automation field in a Software product company . The other hobbies includes singing , trekking and writing blogs .