Is Your iPhone Running Slow ? (Actionable Tips To Speedup Your iPhone !!)
One of the biggest and most common problems we face with our iPhone is basically its speed. As the iPhone becomes older, its speed further degrades. iPhone starts running slow (slowness in App's response or in loading pages, screen becomes unresponsive, etc are some of the common issues we face) .
Due to aging indeed performance degradation happens no doubt. In this post, we will see some actionable fixes that can surely help you increase the performance and speed .
So this post is all about the tips and tricks to enhance the overall performance of your iPhone right away . You can easily achieve the optimum and efficient performance in your iPhone by tweaking some easy settings (by turning them On and Off respectively) .
Note : Below tips will be related to the iOS 13 settings , so if your phone running an older iOS version then do upgrade it to the latest version and proceed further .
Tips To Make Your iPhone Run Faster (In Case Your iPhone Slowing Down) !!
Now in this section we will explore the steps to improve your iPhone's speed and performance. Just follow the steps (checkpoints) given below :
1. In settings, we have different options for automatic download of updates for Apple music , books, iTunes etc . That will make your device's performance worse so immediately turn all the switches off.
Settings –> iTunes & App Stores –> Turn off all the toggle options (to switch off automatic downloads of updates)
So whenever you do any heavy task (consuming lot or processing power) , if these background app updates are On, then it basically slows down your device .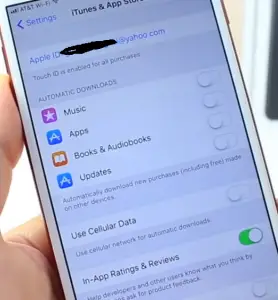 Note : You can anyways manually switch On these option when your iPhone is idle .
2. Now the next thing you should do right away is to turn off your virtual assistant , yes you guessed it right. It is about 'Siri' .If you don't use it or use it rarely then just go ahead and turn it Off .
So you can turn off Siri immediately when not in use. You do not really have to use Siri always right .
Settings –> Siri & Search –> Turn all the toggle options Off
Note : Frankly speaking, you just need to turn all rarely used features right away , so that it can save your iPhone's CPU power for other useful activities
3. Just make sure that you turn your iCloud backup is off. Because all the time it keeps backing up files and obviously that will decrease the performance of your device. Only when it will be needed , you can turn it On .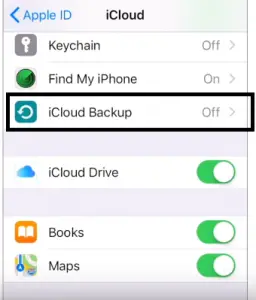 Ideally, a continuous backup from your iPhone to iCloud is an automatic process that can directly affect your iPhone performance efficiency. So turning off this option eventually increase the operational speed of your iPhone .
4. Keep apps open in the background app switcher , so that those need not be reloaded again . Many iPhone users do this wrong, they close apps from the app switcher. According to Apple you should not close them. So keep the apps open and it will be ready to use and it will load faster.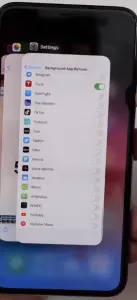 Note : If you use any app rarely (once or twice in a week) then you can anyways remove those from the app switcher
5. Make sure that you turn your Screen Time Off when not in use. That is so much obvious that every process in your iPhone uses CPU power that decreases your iPhone's speed gradually. (in the same way, it does to your Mac OS device)
All the application in your iPhone uses some amount of processing power indeed. So reducing the background processor power-consuming apps and tools surely help in optimizing the iPhone speed.
Go to Settings –> Tap on Screen Time –> Turn It Off (at the bottom)
6. In iOS 13 you can see a new section called Accessibility. So go to accessibility and then go to motion and enable the switch to reduce motion. It will reduce the animation of iOS and in that way, it will make your device work much faster.
Settings –> Accessibility –> Motion –> Reduce Motion (turn on) 
Further you can go to display and text size (in the accessibility screen) and then enable 'Reduce Transparency' which reduces all iOS fancy UI things and it will also make your phone work faster .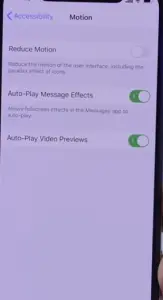 7. People turn the low power mode on all the time , it obviously helps in saving the battery but it also decreases the performance of your device. So only turn that on when it is actually needed, otherwise turn that off . (this can surely reduce your iPhone slowness)
Settings –> Battery –> Low power Mode (turn off)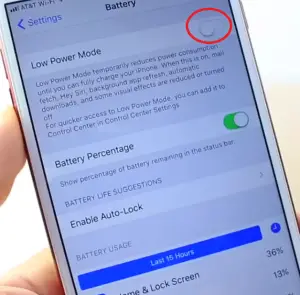 8. On the Safari settings make sure that you go ahead and clear Safari data (cache and history, data). Go to settings and then go to Safari and then delete Safari history. Do this regularly may be once a week or once every four to five days . Also, don't keep tons of tabs open in your Safari browser.
9. On your home screen your widgets may be turned On enabled , these widgets keep updating and that will reduce device's performance, and also it will make your battery run out much faster . So go to edit and turn all widgets off and only turn on that which is needed .
10. Next is the background app refresh option. Go to settings then go to general and then go to background app refresh you can turn them on or off.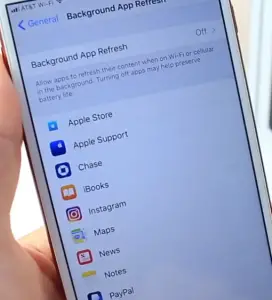 Note : If you want some specific app to refresh in the background always select the 'Wifi' option to carry on the update .
You should do the same thing with the 'Location Services' , just turn them off (unless you don't want them at all), else select the apps that you want them to access your location with. (you should select either 'Never' or 'When in use' from the options)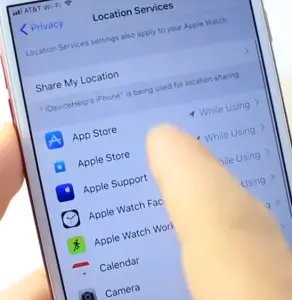 11. You can do the same thing with the Notification. You don't need to have a notification for all the apps and so you can turn them off if not needed (this further consumes battery life and slow down your iPhone)
12. Go to settings then go to general and then go to iPhone storage and there you can see which apps are taking more space on your iPhone. If you running out with low space then you can delete some stuff that is not needed .
13. You can clear up the RAM memory by going to accessibility. So go to accessibility then go to touch and then go to assistive touch and then enable it. Then go to power down menu and then from there tap the button, then tap and hold the home button once it goes home then it will clear the RAM memory of your iPhone.
14. You can increase your free storage by going to settings then go to the camera and then go formats and choose high efficiency . That will make your photo smaller and that will furnish more free space and faster iPhone
Now if all of the above steps fail, then just go ahead and reboot your phone like once a week (or two weeks).
If you are facing a slow internet, then go right away to the network settings (in General Settings) . Finally reset the network settings of your iPhone.
Last but not the least , keep your iPhone updated by the latest software and fixes by iOS (software updates are very important as it makes your iPhone compatible with all the high-end features offered by the new age apps and tools) .
Get Rid Of Your iPhone Slowness Issue – The Conclusion !!
There are many factors (software or hardware related) that may cause your iPhone to slow down gradually . The above-mentioned points are the basic checklist you should implement and wait for the desired iPhone performance you want to experience.
If the above steps not working, then you may consider selling off/leaving your old iPhone. It's indeed high time to go for a new iPhone now (:-p) with great processor and CPU speeds (cores) for best performance. (New iPhones with iOS 13 works really well and smooth !!)
Hope you really liked the above steps and do let me know the step which really worked in your case . Stay tuned for more interesting stuff .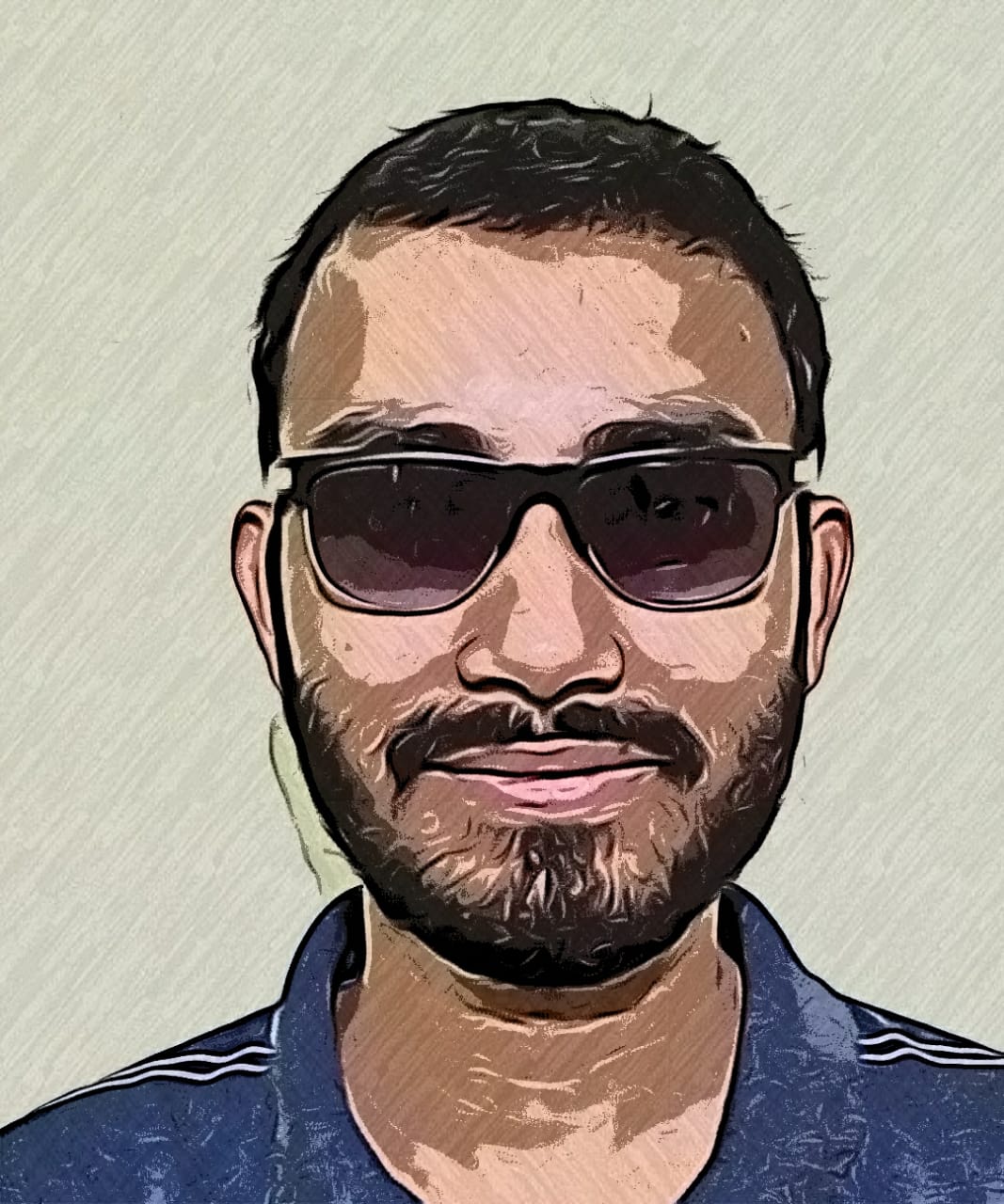 Aric is a tech enthusiast , who love to write about the tech related products and 'How To' blogs . IT Engineer by profession , right now working in the Automation field in a Software product company . The other hobbies includes singing , trekking and writing blogs .