The Top Picks For Our No Internet Games Category ( Games With No Internet Connection )
We all love to play online games on our smartphones no doubt. So when we go out for a vacation, or a daily commute, or while travelling , we all surely at some point in time love to play games .
Now think of a situation when your data pack suddenly got exhausted or we move in to a place where there is no network coverage whatsoever . At that time the offline games ( no internet games ) will come to our rescue . So in this post we have selected some of the top offline games that don't require any active internet connection .
So if you are in some remote location , out of any network coverage in the woods then you may keep yourselves busy with these offline games without any internet connection . So sit back and enjoy this long yet interesting post regarding the no internet games genre .
Top Offline Games You May Choose From ( Games without Any Internet )
So without wasting any further time , let's explore the exciting world of the top offline games on our list .
1. Minecraft : Pocket Edition
This is the first game ( high rated ) that one can play without any internet connection , you can create your own world and  can do whatever you want in your little world and kill the bad guys .
This indeed much feature-rich and has many things to keep you busy all the time . One of the top reason for this to be in the top is it's user reviews .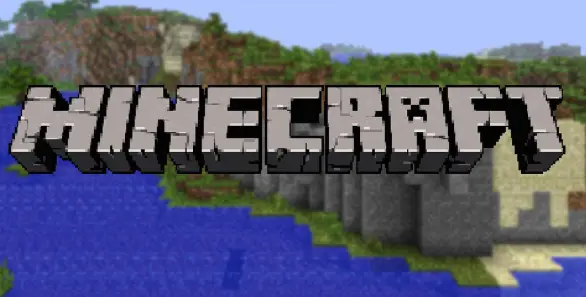 Moreover it has one of the most active online community , also the desktop version is far more superior to its mobile version .
But still you can play it offline in your small mobile devices and you can further enjoy the texture packs , the skins of the Minecraft pocket edition in your mobile . So just go ahead and enjoy playing this addictive game altogether being offline .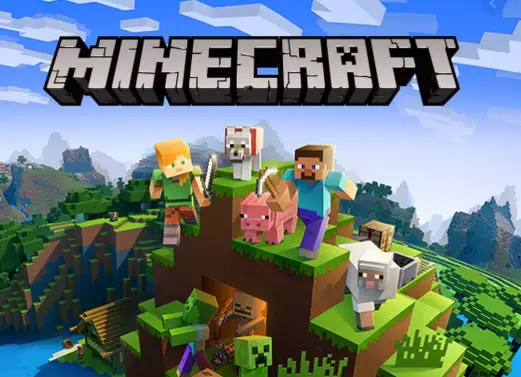 2. Asphalt 8 : Airborne
This is a heavy memory usage game . So you need to first check whether it is playing  smoothly in your mobile . This is a feature rich racing game .
Here you will get on-screen controls and tilt to steer option along with the  tap to steer controls . It will consume lot of space in your mobile so beware of that .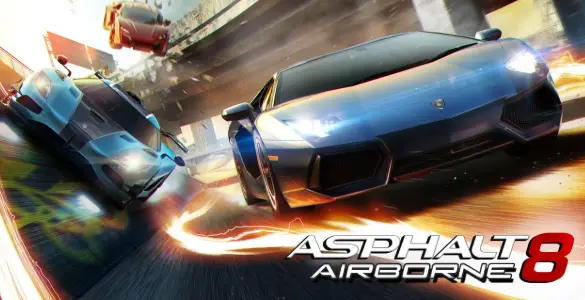 This is much like its predecessor and highly feature-rich (in terms of graphics and resolutions ).
So you can give this a try if you are not so concerned about your mobile storage space and want to enjoy extremely graphics-rich racing experience . Also you may have to regularly check for its tedious big updates .
3. Smash Hit
This is really a very addictive game which requires your full concentration everytime . So in this basically you have to break the obstacles with the balls you have . Sounds pretty easy right , think again . The real catch here is the number of balls you have is directly proportional to your available life .
So the less number of obstacles you break with your balls ,the more balls you will lose , and finally the available life will be getting reduced eventually .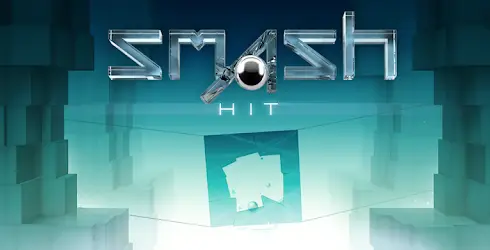 So just go ahead and enjoy this exciting game of balls offline without any internet . So with full focus you may able to break the glass obstacles with the available balls in your inventory and reach till the last leg of this game hopefully .
4. Subway Surfer
This game is all about a runner who will run endlessly before getting caught by a cop running behind to catch the runner . While running you can even collect many things on the way  , like coins , rewards (jetpacks) , keys etc . This also takes your full focus in order to save the runner from getting caught by the cop .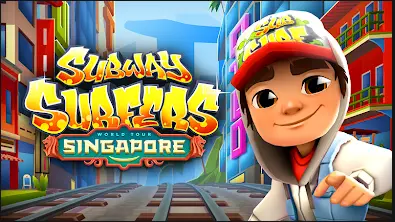 5. Fruit Ninja
This is all about slicing the group of fruits thrown at your mobile screen . You have to slice the fruits into half with a knife . This is a juicy fruit game , where you need to continuously engage your both the hands to slice apart the fruits and gain the extra points .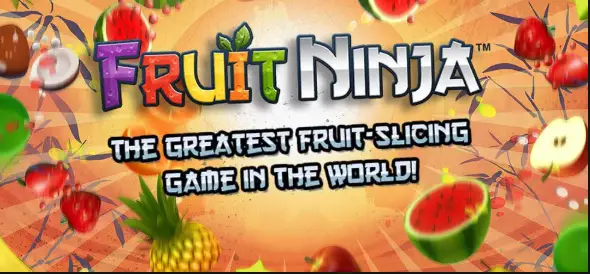 Also if you reach some required points (multiples of 100s ,200s) you will gain extra additional life . Also beware of the explosive bombs that can come along with the fruits . If you by mistake slice the bomb , then sadly it will finish your game .  Also in the Zen mode ,no bobs will come and you can maximize your points .
6. Alto's Adventure
This is basically an adventure game in the snowy mountains . This is all about Alto and his friends doing various stunts in the snowy regions . You have to collect various things in the path  along with the stunts like backflipping etc .  This is an endless runner snowboarding game . You have to tap on the screen to perform various stunts altogether .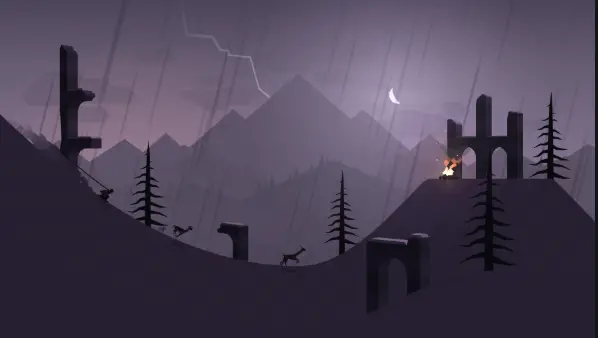 The player character moves automatically through automatically generated landscapes towards the right side of the screen and the player can only control when to jump by tapping on the screen . This is a three-person developed game which has been highly rated by the users .
7. Badland
This is a forest adventure game , where you have to travel through a beautiful forest . Here you will travel around a little creature through the forests .
There will be many traps on the way . As  the game advances through four stages which consist of Dawn, Noon, Dusk, and Night, each of these stages consists of a  separate color scheme and new plot of traps.
This also supports multiplayer platform , which allows upto 4 players to play simultaneously at a time . So you have to finally get past the egg shaped machines and reach your final destination bypassing each levels .
8. Duet
This game is all about thrill and excitement . This is all about two dots i.e red and blue dot . You have to spin it and both the dots will move in sync with each other .
This consists of levels and the moment you hit any obstacle or barrier , the level will automatically reset . You have to keep the dot balls intact and carefully guide them (without hitting any obstacles on its path).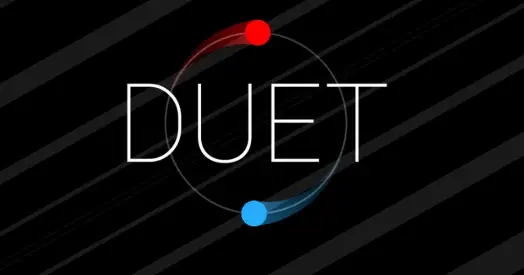 This game has also received very good user response and a very good ranking score of 80% in the GameRankings.  The best thing which we personally liked about this is the overall gaming aesthetics and feel . You may eventually fall in love with the graphics and sound effects .
The background will be of black color always and it precisely provides a challenging gaming experience to a user without any internet connection .
9. Blazing Sniper
If you are looking for offline games without internet , then this should be in your list for sure . This is basically a shooting game , where you have to complete shooting tasks provided to you . There are various modes and different places where you need to execute the given tasks .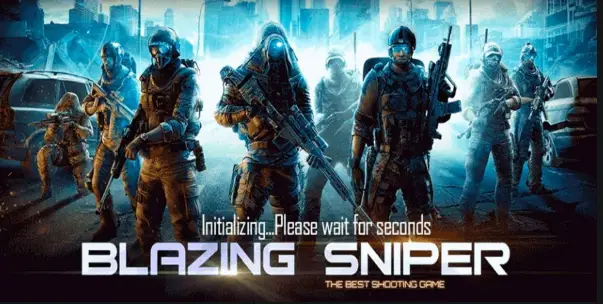 The best thing you may notice here is the overall gaming experience , like the UI is really great and attractive , the tasks are no doubt thrilling. You can also buy top weapons from the in-app purchase . You can also buy a new skin and other ammunition by spending few extra bucks .
10. Into The Dead
This game is for those who love to deal with any horrifying scenes and fearful darkness . This offers complete excitement and thrilling experience you crave for .
In this you have to try to reach as far as possible , running through the landscapes which is full of zombie lie creatures . The player will have no other way out but to move through the zombie land and reach the destination .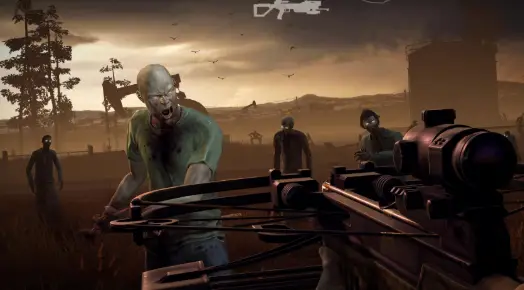 Apocalypse stands out from the crowd. If you want to experience the strange fear of losing yourself in a dark . While running through the landscape , you can get hidden boxes containing some special weapons and rewards .
You have to run and can move left or right (no other option left) . You can even challenge your friends in this to enjoy the multiplayer mode .
11. Angry Birds
If you love gaming in your mobile , then it is highly unlikely that you don't know about the widely renowned game Angry Birds . In this game , you have to use different birds of various colors . Basically you have to bring back the eggs of the birds that has been snatched by the greedy green pigs .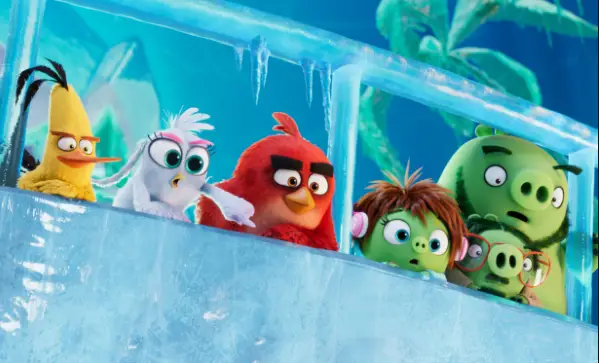 The eggs will be placed in different structures made of wood , glass or stones . You will have limited number of birds and  with a slingshot you have to maintain the angle to use your birds .
The sole objective here is to damage the surrounding structures, causing the blocks to collapse and squash the pigs . There are many level and the difficulty level also increases (complex structures) . Further you can get bonuses by getting those golden eggs .
12. Big Little Farmer 
This is also one of our favorite offline games without internet . If you always wanted to be a farmer or have hobby of farming and managing your own little farm , then this game is for you .
Here there is no fighting or racing . But the main challenge is to manage your farm along with the animals in your farm . In short , you have to manage your diary products and cultivation targets .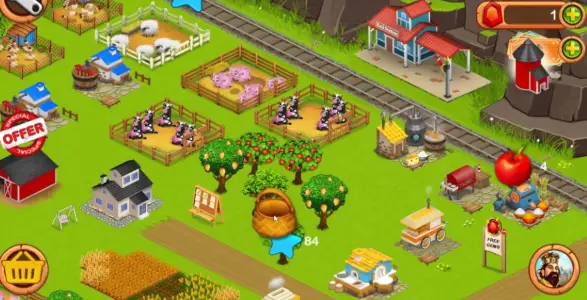 You can further sell your products and earn money in exchange . You have to look after and handle your own bakery , dairy product store and cultivate your farmland . So you can virtually lead a stress free life of a farmer and always try to grow your own farming empire to higher levels .
13. 3D Pool Ball (offline sports game )
This is also one of the addictive offline game including the pocket billiards .  You can test your very own 3D pool ball skills . You can experience the  real pool ball game in 3D and can also compete with others around the globe . What more , you can also earn trophies by beating other pool players competing with you .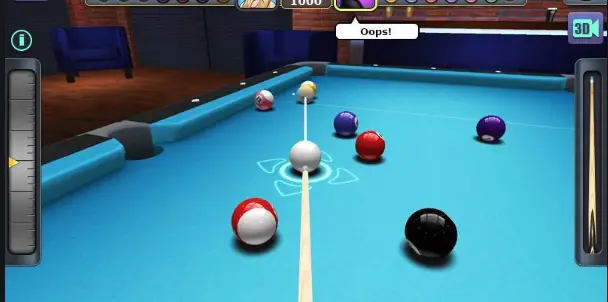 14. Unblock Me (Puzzle Game Without Internet)
This is a real addictive offline game for all the puzzle loving crowd there . So if you want to improve your thinking and cognitive skills , then this game is for you . This is really great offline game with about 16000 different puzzle combinations to engage you with it .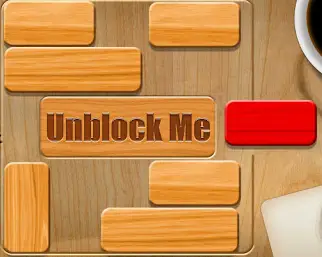 The game is all about a different wooden block that you have to move in order to  unblock the red block from it .  The crack here is to move very minimal number of blocks in order to unblock it . There will be empty spaces where you can move the blocks and as you complete each levels ,the difficulty will get increased .
15. Sudoku – Free puzzle game
This is the basic Sudoku puzzle game , where you can even save your game and later continue the game from where you left . Initially you have to set the difficulty level based on the four levels that is from easy to very hard . Further the UI is very simple and basic , also it is very well optimized for the mobiles and other devices .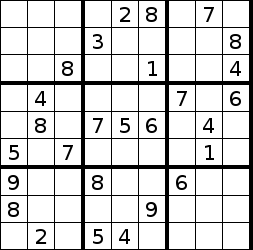 16. Shadow Fighter – An offline fighting game
It is a real fighting game . Just play this game and allow the ninja to come out of you . If you search in the playstore , you can get many ninja fighting games like the Mortal Combat and the street fighter , precisely the one on one fighting games are really a favorite genre for the mobile gamers .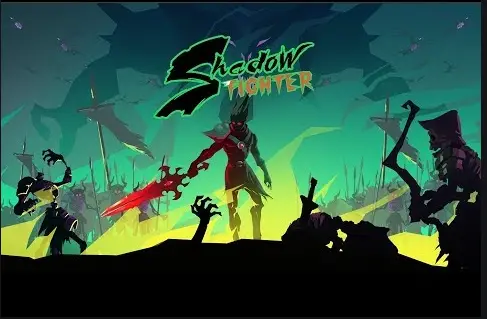 As the name suggest, you will find all the fighters here in the form of complete shadow . Here you can use only two fighting controls that is the punch and the  powerful kick . So in order to become a true warrior , you need to learn the skill of using the punch and kick in sync with each other .
17. Limbo – A Puzzle Game 
It is basically a 2D adventure game . The game simply provides you the haunting environment and revolves around the nature .
You have to guide a boy through the mysterious nature and you have to find your sister lost in this secret Limbo world . The boy can run left or right, jump, climb onto short ledges or up and down ladders and ropes, and push or pull objects.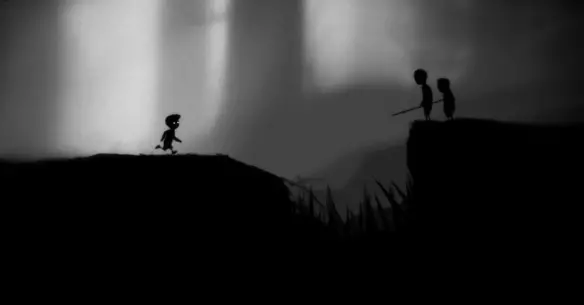 The challenges include the various natural hazards like bear traps or the dangerous monsters hiding in this dark forest .  The player is able to restart at the last encountered checkpoint, with no limits set in place on how many times this can take place. The player will face death many times before completing the puzzle completely .
18. Really Bad Chess 
This is basically a traditional chess game you already played before , with a twist . Here the chessboard will remain same but each player will be given a king and 15 other pieces selected at random based on the players skills and toughness level respectively . So clearly you can not use any predetermined strategies you might have used in case of the normal chess game .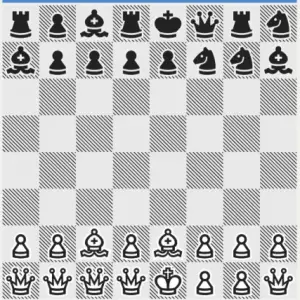 So clearly , the winning tactics is not fixed as in the first game, you might have two pawns, four queens, and a single bishop. Meanwhile, the next game might have five pawns, three queens, and five rooks .
So the pieces you start with totally depends on your past experience , the better you do , the worst pieces you will get thereafter . So eventually the level will become more tougher as you proceed further .
This game is really exciting for the chess veterans and experienced players who just want to dive deep into more complex chess strategies . In the free version , you will see adds and you have to compete against the AI powered opponent . While the paid version you can challenge any other player and no add you will see .
 Best Offline Games (No Internet Games) – Final Thoughts !!
So from the list as given above , you can surely choose any one of them to pass your leisure time . We really hope you like this compilation of offline games which don't require any active internet connection .
Firstly you should choose your favorite genre to begin with i.e. fighting , racing , puzzle , adventure or strategy games . Then you can more comfortably filter out the games in that specific genre particularly .
Hope you really like this post . If you have some other best suggestions , then please let me know in the comment section . See you in my next post with more exciting stuff .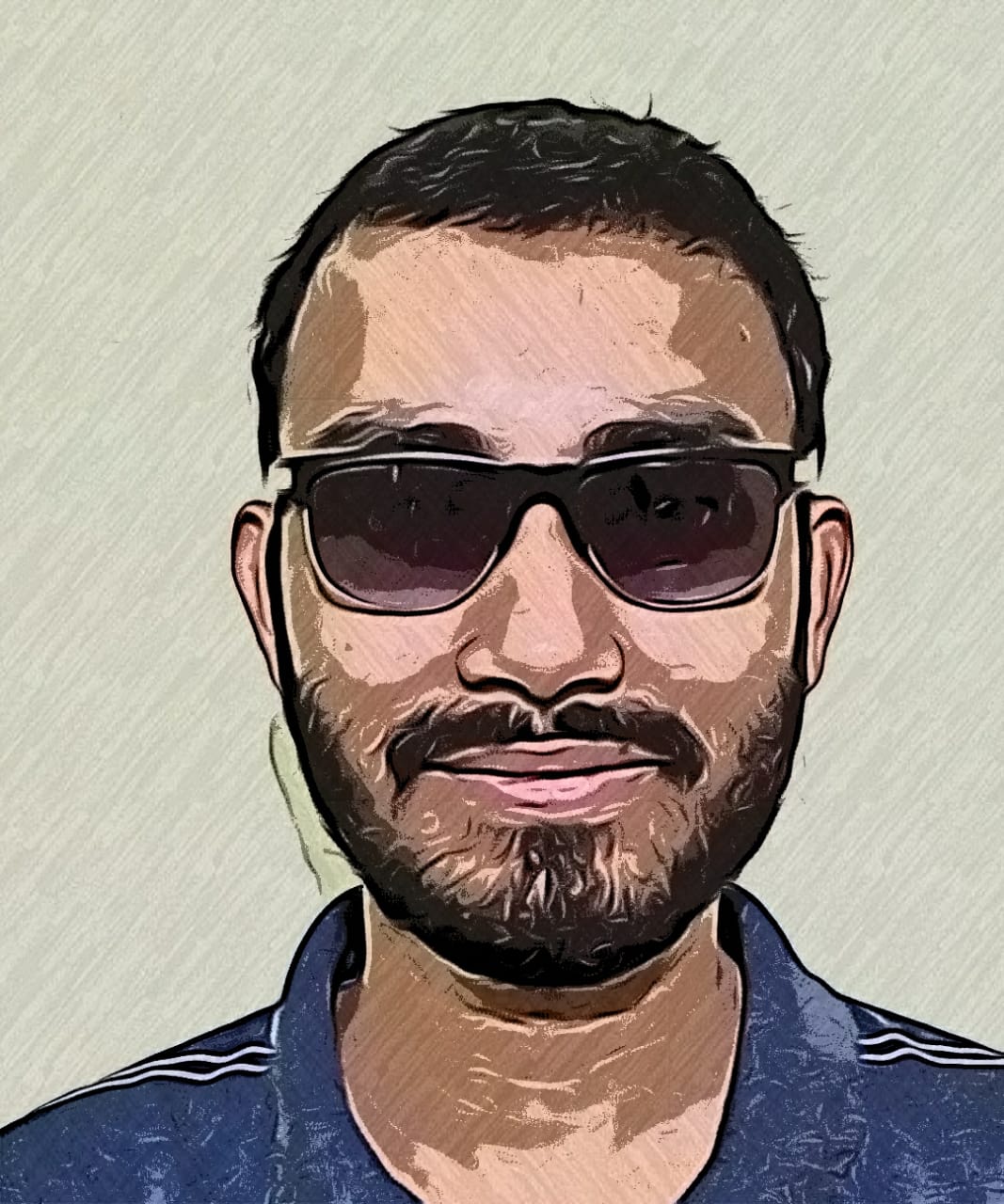 Aric is a tech enthusiast , who love to write about the tech related products and 'How To' blogs . IT Engineer by profession , right now working in the Automation field in a Software product company . The other hobbies includes singing , trekking and writing blogs .