List Of 10 Free Best Project Management Tools And Software Online !!
Project management is an inevitable aspect of the progressive growth of any organization. With the inception of the project management tools and software , the work of a project manager is now far more streamlined. These tools can be used for any kind of organization ranging from software development to any manufacturing sector indeed .  So are you looking for the best project management software and tools available ? 
So in this post, we have listed down the list of free top 10 project management tools widely used (also the top construction project management software later in the post) .
Free 10 Best Project Management Software List Available !!
So here is the list of the renowned and widely used PM tools :
Trello
Asana
Smartsheet
JIRA
ZOHO
Wrike
Basecamp
Podio
Redmine
Redbooth
HubStaff
Note : The above list is not in a particular order, you may read further to get a detailed overview of each of these online project management software later in the post.
Top Construction Project Management Software List !!
Now here comes the list of a niche field that is the project management software in the construction field :
ConstructionOnline
CoConstruct
Buildertrend
Plangrid
BIM 360
Note : The above list is not in a specific order,  you may read further and get a detailed overview of each of these in the later part of this post . So be patient and proceed further.
Before we start exploring the tools list, we should first understand the basic features a project management software must posses efficiently .  So let's start digging into this topic in detail .
What exactly is a Project Management Software ?
Before we look into each of these tools , it is important to understand the usage of this kind of project management software . So before the implementation of any project , project planning is the first step .
This basically includes resource gathering and a proper strategy framework in order to achieve the timely delivery of any project .
For a scheduled delivery it is really important to understand the project scope first . Then gradually the daily project reviews and progress overview will become an integral part of the implementation of any project. So all these steps must be strictly followed by the project manager .
Here comes the role of these project management tools . with these automated and advanced software tools present , the project management and implementation process is becoming less tedious and more efficient in a way more accurate and effective for the stringent adherence of guidelines put forward by the third-party clients for the project managers .
Features of Project Management Software online !!
Project management tools are vital for the overall progress of any organization. So every tool must adhere to some basic functionality indeed . Let us look into these features first :
1. Email Integration : Email sync up is the basic feature, a project management software must possess. So a project management tool must able to manage emails from within the tool itself . This minimizes the time to switch to your email application or different programs .
2. Team Collaboration : For a successful implementation of any project , all team members should able to interact with each other and get real-time updates of the application and various initiatives . A tool must furnish a virtual discussion space , where everyone can discuss and share documents securely .
3. Task Management : This is the top priority feature every project management software should have. The tool must allow setting dependencies and the creation of sub-tasks efficiently . It must also allow setting priority for managing larger tasks and also importing external tasks from spreadsheets and word document .
4.  Time management and third-party integration : This is an additional feature , wherein a project management tool must ensure app integration alike with Dropbox , Salesforce ,  Google apps etc .
Timesheet entry is also a vital part of tracking of resources and employee efficiency . This comes handy while ensuring timely delivery and managing resources for any project completion in a piecemeal manner .
5. Mobile usability and document management : A project management software must be supported in mobile devices as well. Many times , the project managers sit in the client's site and use remote project management tools .  So it must be supported in android and iOS platform .
The tool must also have a central document repository , where all the documents can be stored securely and all can be easily accessible for all the required members with a click .
Types of Online Project Management Software !!
There are mainly two types of project management tools available i.e. a simple one and also a more comprehensive feature-rich version . So in simple flavor, you don't need to pay anything i.e. completely free version.
In the free version, you will get the basic features like email integration, documents repository , task management  (basic level) , team collaboration etc , all that is needed by startups or small to medium-sized businesses .
In the paid version , you will get more features like resource management, scheduling, and more advanced task management feature.
It is more expensive, but in return, you will get precise accuracy in managing and scheduling process for ensuring timely delivery of the project . This is preferred by larger organizations and project teams prefer them, especially for more complex projects .
Top 10 Free Project Management Tools and Software Review (Unbiased) !!
Without wasting further time , let us look into the list of project management tools present today .
1. Trello Project Management Tool
The first PM tool that comes to our mind is Trello . It is indeed the most widely used project management software. This offers various integration of applications, and offers a streamlined way of managing tasks . You can even organize your upcoming projects here . You can further sync your Trello account in all the devices .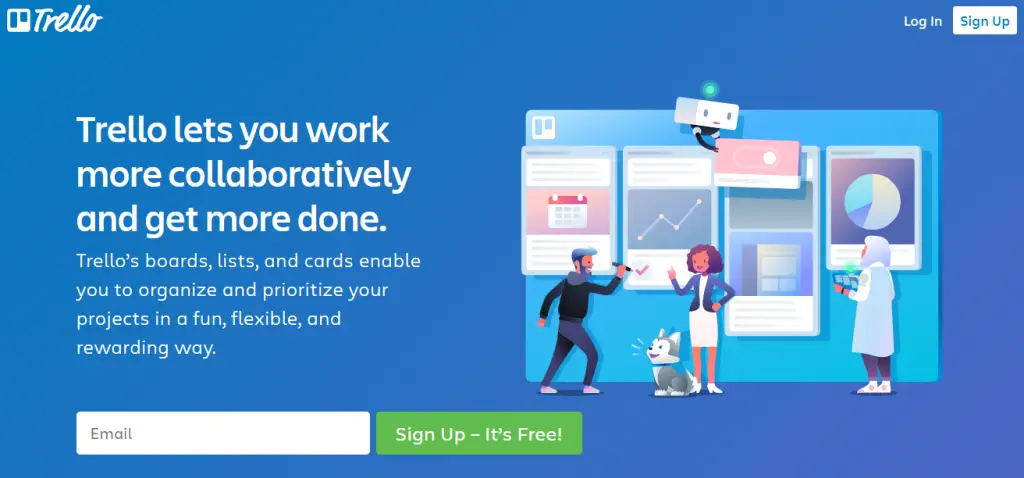 You can easily manage task boards in the form of columns , columns include task statuses: To Do, In Progress, Done. The UI is pretty clean and easy to manage everyday tasks . Lastly, it is worth mentioning that task management is indeed the forte for Trello .
For personal use, it is completely free , for paid version you have to spend $9.99 user per month for business users.
2. Asana Project Management Software (Best Trello Alternative !!)
Asana is the second-best PM tool of our choice . This is best for small and medium-sized business users . This cloud-based PM software is available on both desktop and mobile devices. It helps in managing tasks, organize, track, and manage their work efficiently .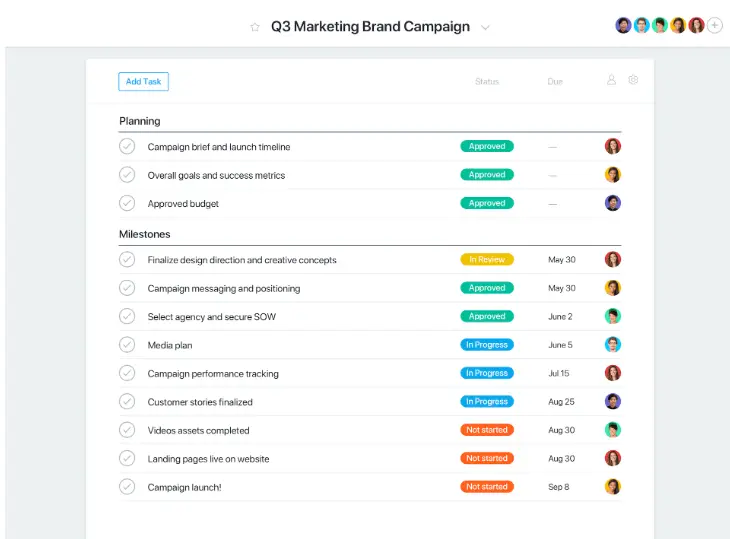 You can manage teams and tasks at one single location . There is also a reporting feature used to track project progress . It also supports Team conversations in its platform .
You can  even specify deadlines , communicate with the team mates , do file attachments etc . This is also the best alternative for Trello . 
Third party API implementation and integration of apps like Slack , Outlook , Google drive , Zapier etc  is also available . This is present in three versions i.e. free , premium and enterprise . This is free upto 15 members and it received a 4.5 / 5 from PC Magazine (October 13, 2017) .
3. Smartsheet PM Tool ( Trello Alternative )
With this PM software , you can easily create , manage, and assign tasks with your fellow teammates . It is software as a service used to collaborate calendars , tasks , teams etc . You can even do file sharing , and assign priority on each task based on the deadlines mentioned .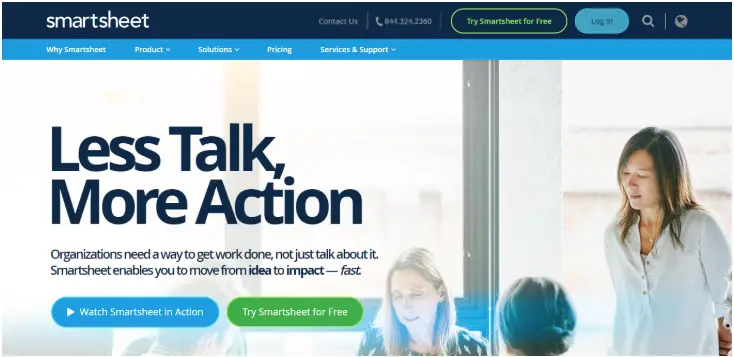 The UI is really very easy for any novice user out there. if any date is present in any document, the Smartsheet captures it in a calendar event. You can even do scheduling by adding new Smartsheet , an automatic notification will go to each team member . This is also a good alternative for Trello . 
The service also has alerts for when a task deadline is coming up, and keeps track of document versions as desired . It also provides app integrations with Dropbox , Amazon Web Services , Salesforce etc .
This cloud-based Saas PM tool is indeed useful for any project and the individual plan starts $14 and business plan at $25 per user per month when billed annually. 
4. JIRA IT project management tool
JIRA is the best team collaborative IT project management software . If you are dealing with any sort of IT development , then this is best suitable for you to manage various Agile stories and track them by creating unique EPIC links within it.

This is also very renowned as the bug tracking and issue reporting tool . Also very useful in Sprints planning and execution. You can even organize scheduled team meetings and get regular updates for the respective user stories in Agile environment.
It is best suitable for IT project management. Pricing starting from $10/month (up to 10 users), $75/month for 15 users,  $300/month for 50 users.
5. ZOHO Projects PM Tool ( Trello Alternative )
ZOHO is a cloud bases project management tool , offering SaaS applications . It provides many cloud application suits  in order to manage simple tasks more efficiently .
Present in both i.e. mobile and desktop interface, it also offers integration with many third party applications like Google docs , Zoho office suit etc .
It also offers plugins for using MS Word , Excel , Firefox etc . You can have Gantt charts to oversee project progress and tracking purpose . You can even integrate Zoho CRM for your various needs . For pricing we have $25/month for up to 20 projects.This is also a good Trello alternative . 
6. Wrike Project Management Software Review
It is a cloud based project management  SaaS product used for tracking and ensuring seamless delivery of work . It further helps in reporting and scheduling the workflow processes. With respect to project management , it ensures time tracking of resources  , task assignment , provides a Gantt chart for depicting progress and a workload view .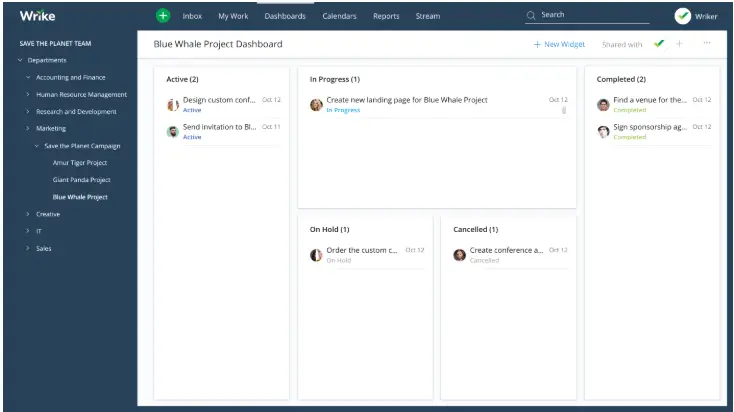 You can even make separate conversation threads in Wrike for team collaboration, you can further get an inbox feature and notifications for the users .
Document and file sharing is also an integral part of this PM tool . Wrike recently released a new feature set called Wrike Enterprise which includes advanced analytics and other tools targeted at large business customers .
There are also a specific integrations available for the marketers , like the Adobe Photoshop etc . Also, you can view real-time status of all the teams and track their progress . You can create timelines using the Gantt charts and also make use of the Outlook and iCalendar additionally .
Pricing includes Professional Package of $9.80/user/month (billed annually) and there is free plan available for any team upto 5 users .
7. Basecamp Online Project Management Software
Basecamp is basically a software development company , in 2004 it launched its project management tool . It mainly specializes in setting milestones and to-do list . Further, you will surely praise its social media like interface and the intuitive design it displays .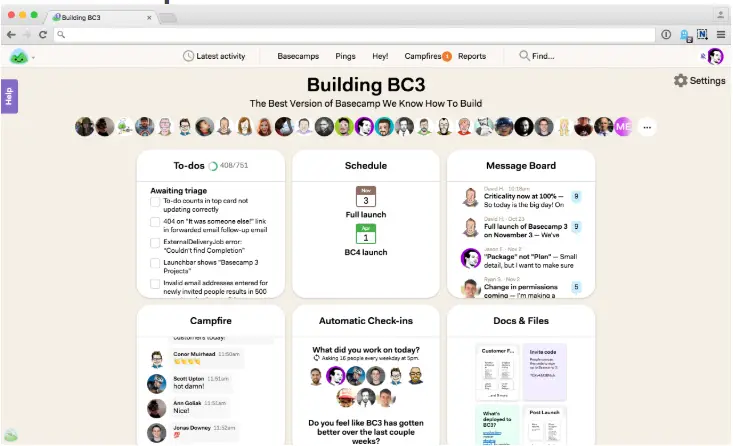 With this you can easily share documents and files . You can even discuss in message boards regarding various initiatives and milestones . There is all together a separate workspace to showcase the clients and notification feature for email and other updates respectively .
You may even add the forcasting options and add tasks. Fro pricing point , it's available with 60-day free trial and three different pricing packages.
8. Podio Project Management Software Review ( Trello Alternative )
Podio is known for its extreme flexibility and the wide range of customization options available in order to create to-do list and managing tasks efficiently. it is the web based tool , specialized in organizing team engagements , workflows, and data in any dedicated workspace .
There is also a provision of creating rule based task . Like if some update is done to any task , a separate comment or notification will be generated respectively . 
Sharing of files and automating any workflow is also available . You can view the overall progress in the virtual dashboard provided .
Podio Plus (Advanced project processes and workflows) and Podio Premium (Priority support) to offer them to its expanded customer base.
The application's basic version is still free but needs to be upgraded after reaching an entry threshold . This also a good Trello alternative . 
9. Redmine Open Source Project Management Tool
Redmine is an open-source issue tracking and project management software . With this, you can manage multiple projects with the help of Gantt charts and calendar for further synchronization . You just need to download its application file into your device .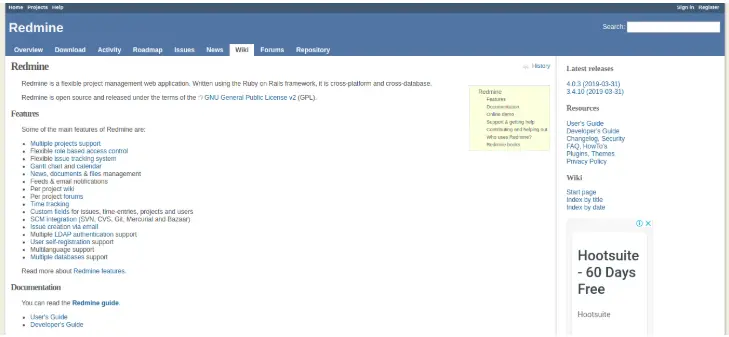 There are also role-based access control features available and file sharing is also present . You can also get an email notification once any task is updated , also provides cross database support . Being a free tool it is worth to be tried once .
This is written based on the  Ruby on Rails framework , also having support for 49 languages . You may further include custom fields for issues, time entries, projects, and users . Also supports time tracking and supports plugins respectively .
10. Redbooth Project Management Tool Review
Redbooth is a web based PM tool , mobile apps also present for both Android and iOS platforms . You can easily create and manage simple tasks created in the dashboard.
Also, there is a central file repository available . You can easily create message threads into tasks and do video conferencing , also voice/text message support for effective team collaboration .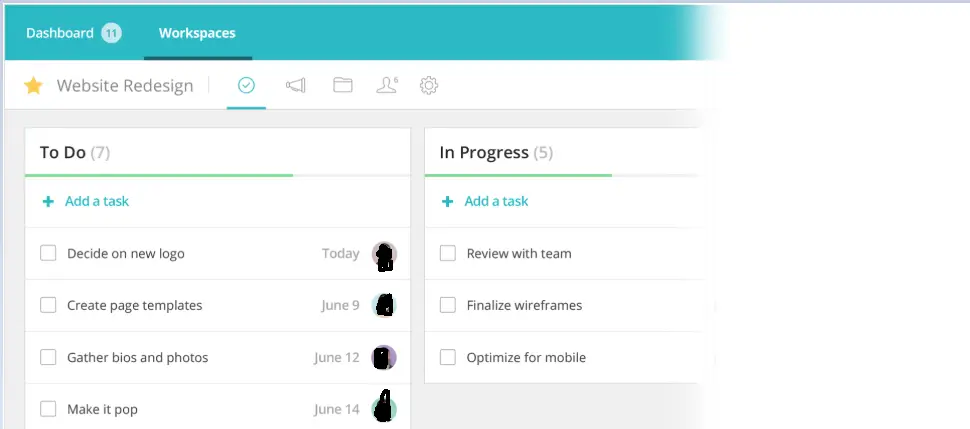 You can even initiate discussion forums for business chat and also comes with free file storage and integrates with Dropbox, Box, Google Drive and other CRM , ERP systems etc
Also you can make HD Video conferencing for up to 100 people, screen sharing, and group chat to communicate with your team in real time .
Pricing starts from $5 user/month .
Newly added bonus choice for you below :
Hubstaff Tasks
Hubstaff Tasks is an Agile project management tool that helps teams get things done efficiently. It lets you organize tasks with a highly visual interface. The app includes multiple task management features such as custom labels, checklists, and the option to make recurring tasks on specific days and times.
Manage your team's workload and prioritize tasks with the Sprints feature. Hubstaff Tasks also has custom workflows that let you move tasks forward and assign them to specific users with one click.
You can communicate with teammates and notify them with task comments. What's more, it has a Timelines feature that makes tracking your projects incredibly simple.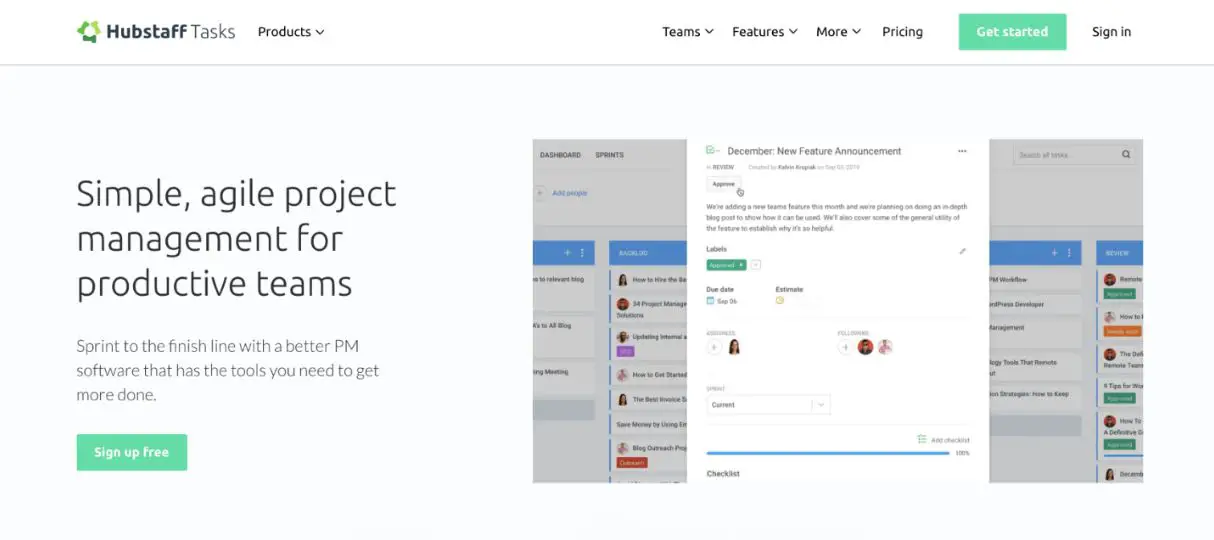 Best Construction Project Management Software Review
Now we will look into the top project management tools in construction field moving forward. If you want to manage the task of this niche field , then you have to earn the desired expertise . Because construction project management is totally different ball game altogether.
Construction workspace management requires you to deal with many things like the estimates , construction material quantity and quality . Resource utilization planning is indeed a vital part here in order to accomplish required work within a specified time frame .
So in this niche , scheduling , monitoring the quality , reporting of issues , budgeting and setting project milestones plays an inevitable part .
So now let us look into the top project management software in the construction niche . Sit back and read further :
1. ConstructionOnline Project Management Software for Construction Niche
ConstructionOnline PM tool is a web-based construction project management tool , also available in Android and iOS devices . This PM tool is very useful for construction designing , remodeling, and scheduling building tasks . You can even track the project progress by viewing the Gantt charts and you can even assign specific tasks to groups .
With this construction project management software , you can easily manage the estimates and budgeting seamlessly . There is also a document repository available ,   and also you can manage photos and documents in separate locations within it .
It further provides a separate Buyer portal, Client portal, and construction management services . The client can further approve estimates , supervise the progress and customers view project calendars, approve upgrades, make change orders .
Each client will have a separate unique password for login and the client can only view the things that are decided by the company .
ConstructionOnline pricing starts at $2400.00 per year. There is a free version of  ConstructionOnline. ConstructionOnline does offer a free trial .
2. CoConstruct Construction Project Management Software Online
CoConstruct is a web based construction management tool , also available in a mobile platform . It helps to provide seamless tracking and managing of assigned tasks to individual groups and respective stakeholders . It assists builders and clients to manage the budgeting , estimates, and building planning smoothly .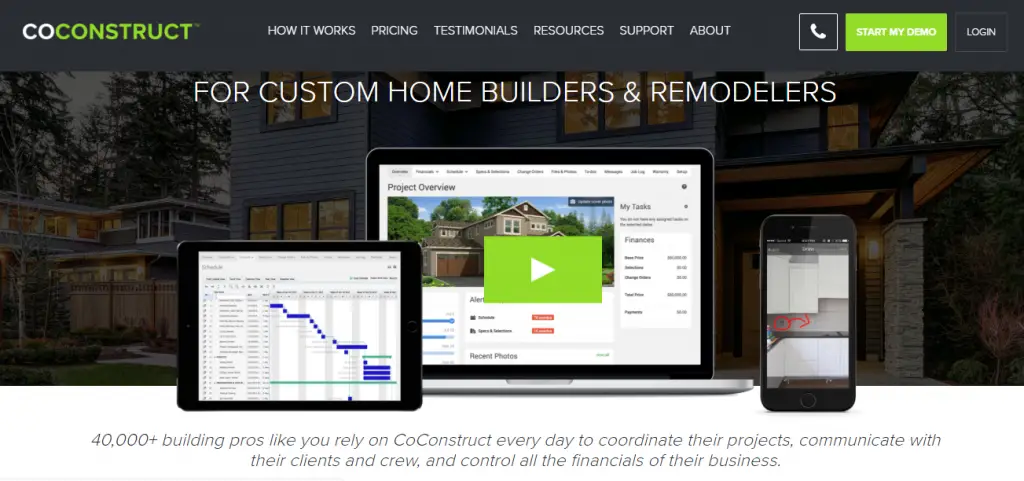 There are also forecasting options available , and a feature to promote branding and marketing together . You can even share photo and documents in a central repository accessible to all required team members .
This further provides a well-streamlined client communication and onsite construction progress tracking , you can even track change orders and expenses easily . There is also an integration with the accounting application and timesheet management service .
CoConstruct pricing plan starts at $99/month .
3. Buildertrend Construction management software review
Buildertrend construction PM tool provides a well systematic scheduling and remodeling service . It is a cloud-based PM tool that provides daily Jobsite construction updates , punch list , and real-time access to building plans online .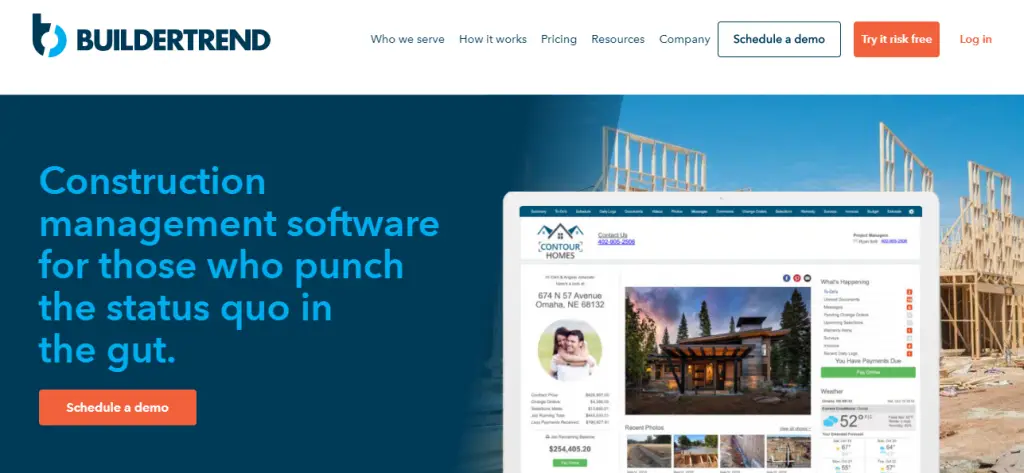 It further offers a great pre sales service like CRM service along with the financial management service and can manage quick bids , proposals etc . If there are any conflicts in scheduling , it will automatically be brought to builders' notice . You can access it anywhere by using its web based client .
With this, you can easily manage seamless communication between contractors , vendors, and clients at the same virtual workspace . This comes with the flat monthly fees of  $99/month .
4. Plangrid Construction management software
Plangrid is a construction management solution available in Android , iOS and Windows devices . It offers a range of scheduling and collaboration tools for managing the construction task easily . Issue tracking is used to track work assignments, collect and complete punch lists, and track defects.

You can even have a daily update report ,  annotate field report photos, and updates . this is most suitable for large projects , where you can submit daily report and get real time email updates within the application . At project completion, a full, hyperlinked as-built can be generated and shared with owners.
There are three separate pricing plans available for the users .
5. BIM 360 Construction PM Software review
BIM 360 is a cloud based construction project management solution for almost all kinds of businesses. It offers a unique communication platform for different stakeholders (BIM managers , clients , contractors) .
It offers complete tracking of construction updates daily to managers along with the issue tracking , quality assurance report , and manage Jobsite construction data .

It virtually offers complete control over the construction scheduling and reporting to the managers efficiently .
You can easily manage key performance indicators , BIM 360 supports multiple file formats AutoCAD (DWG, CAD), DXF, Revit (RVT), IFC and Navisworks (NWD, NWF). The platform allows user roles and permissions to be managed and controlled by project administrators .
You can generate custom reports and analysis right from the dashboard . Also you can even view and update field data performances right from the application . Pricing is subscription-based. Support is available via email, over the phone, and through a knowledge base.
Project Management Software Online – Final Thoughts !!
If you want to achieve a perfect scheduled delivery and a remarkable milestone in your project , then it is indeed inevitable to take the help of the available innovative and technologically advanced project management solutions right away. So before deciding the best Project management solution , you should be very clear in your project requirements beforehand .
Our advice is to first opt for the free trial period of these PM tools , then decide wisely which one to select for managing your team efficiently . Investing in these PM tools is not cheap , so think wisely before spending your hard-earned penny.
Hope you really enjoyed this long yet informative post, let me know in the comments section. Stay tuned for more interesting stuff in this series .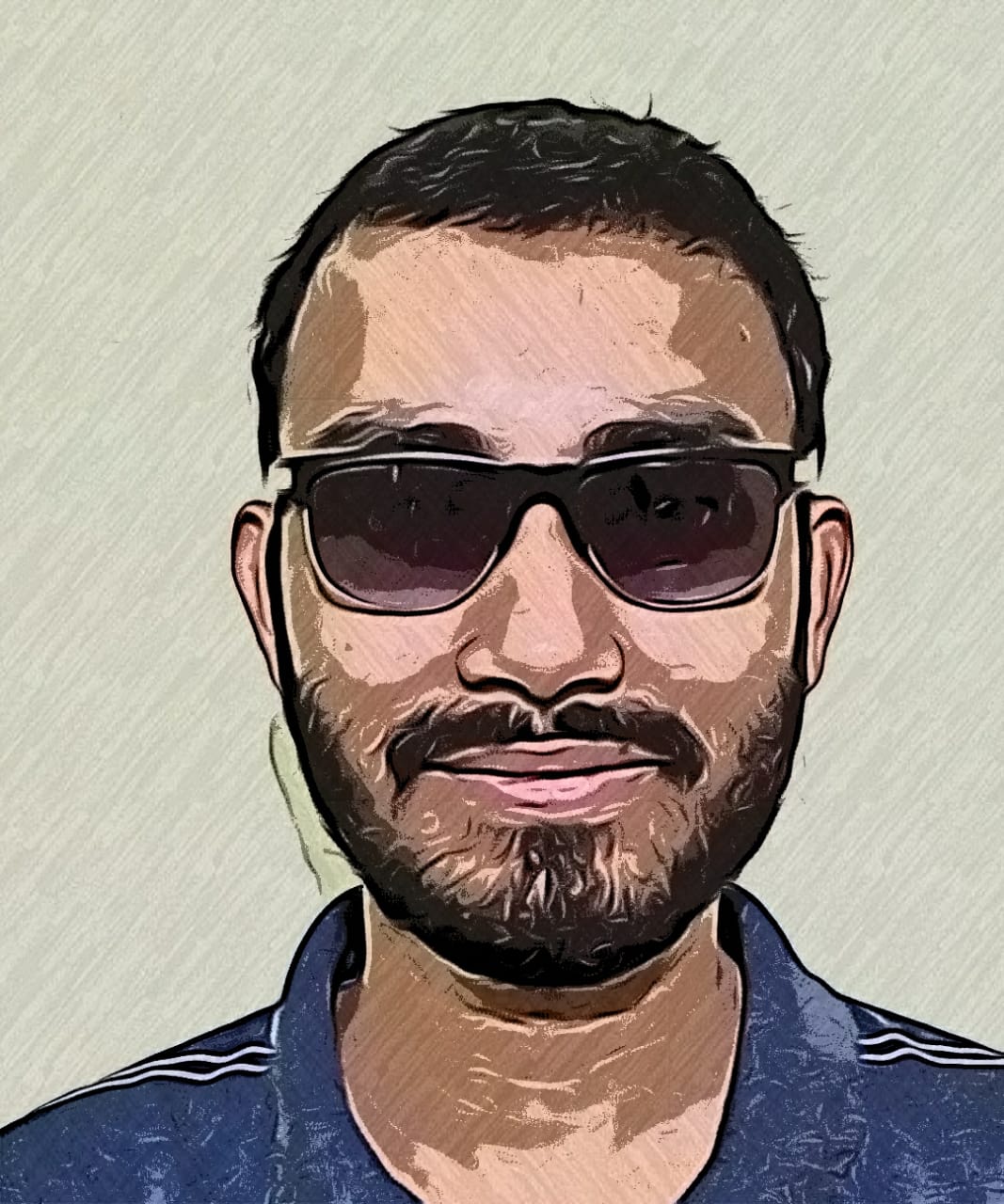 Aric is a tech enthusiast , who love to write about the tech related products and 'How To' blogs . IT Engineer by profession , right now working in the Automation field in a Software product company . The other hobbies includes singing , trekking and writing blogs .