What Is Google Voice For Business & How To Use Google VOIP For Business Like A Pro – The Ultimate Guide !!
Google indeed a renowned and trustworthy brand in the internet marketing and digital services marketplace. Google Voice For Business is also an inherent Google's Voice over Internet Protocol (VoIP) telecommunications application and this service is completely free virtual telephone service over the internet for you .
Google voice service is the most widely used and very apt for small business owners to carry out their business communications.
In this post, we will explore the Google voice for business (Google VoIP service) in detail (including its pros and cons) and also see the actual process to use the Google VoIP . There are so many features you can avail with this absolutely free communication service from Google.
Every one of us really run behind the quality free services all the time (isn't it ?) , Google voice for business is essentially one such quality voice over internet service that we can use right now for our small business .But is this voice application really flawless? Is this perfectly suitable for your business too ? Let us find out in this post .
What Is This Google Voice For Business Service ?
Before exploring the details, it is better to have a basic idea of Google VoIP technology . So if you have a Google account and a cellular number, then you can right away sign up for this free voice service .
Google Voice will then provides the users with the option to choose a free phone number, from just about any area code. Then finally you can start making and receiving text messages and phone calls .
You can even integrate Google Hangouts account with this and can make free calls, send text, and can even check the voice mails seamlessly from the Google voice's web interface . There are some premium features that are not present as compared to other paid VoIP services . (being free you can not complain :-p)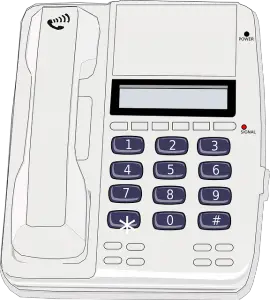 Google VoIP service specifically curated for the user consumers in mind and not exactly the business users anyway . Hence it may lag behind for some higher valued premium features . Google Voice comes packed with features like the ability to forward your incoming phone calls to any mobile phone or the online smartphone, send and receive SMS messages etc
Features Of Google Voice For Business (Google VoIP Service) You May Like !!
For any free service, you may often underestimate the value of any product. But don't get carried away with the common notion here in the case of the free Google Voice service. There are many praiseworthy features you can avail here along with the Google trust and support . Let us see some of these features now :
1. With Google voice for business, you can make free voice calls , video calling (through Hangouts app) , text message etc . Additionally, there is a basic conference calling for U.S. residents.
2. You can get call forwarding features for your existing number (Users liked the fact that they can have a second number that allows them to avoid giving out a personal number, in this way they have a separate business line of communication)
3. You can even access voicemails transcripts (recordings as well) and can access the complete call log history of every voice calls made in Google Voice
4. You can even make use of the CRM (customer relationship management) tasks to make your marketing expenses streamlined and self-efficient (no integration with SalesForce though)
5. Call privacy is the topmost priority for you here . Whenever someone calls you, they can see your business voice number and not your actual mobile number (as it will forward the call to our number)
6. As it integrates with Google text/voice messaging service , Hangouts users can also make free video calls to other Hangouts users and can set up 15 participant video conferences for free. (awesome isn't it !!)
7. When first signing up for a Google Voice account, you can select your new number from a wide range of area codes. They do not need to choose their local area code (which is indeed the best thing for scalability) .
Apart from all the above-listed features, you can gradually enjoy Google support and privacy trust . You may rest assured that your confidential data will never get leaked as it has been stored in the much secure Google data servers .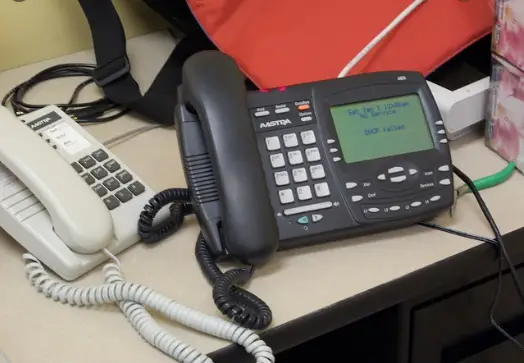 Moreover, you can even answer the call and queries directly from your email account in the form of a voicemail transcript or recording. In this way, you can manage the high call volumes during peak hours effortlessly and efficiently . 
Areas Where Google Voice For Business (Google VoIP) Essentially Lags Behind !!
Google precisely provides a complete hosted voice over internet business communication platform but it lags behind its competitors in some aspects. Always do remember that Google voice service is designed keeping in mind the consumers and not the business owners.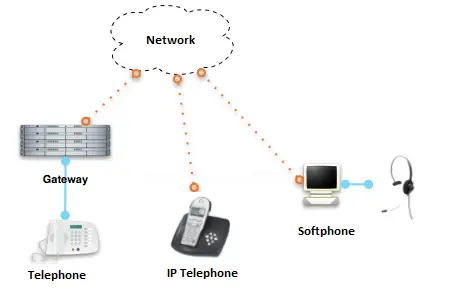 Google VoIP is just a small business solution offered among the wide arena of digital solutions that Google provides to its users .
So Google voice for business is not a specialized (exclusive) offering by Google (unlike its more advanced competitors which just specialized in furnishing hosted PBX services). 
Enough being said let us see some demerits of this completely free business VoIP service now :
1. The first drawback we faced is limited customer support channels. There is no dedicated call support or mail address (and no chat support) .
All you have is just to rely on the Google VoIP's FAQ page, forums (official Google Voice product forum) or the Google Help Center (if you are running a customer-centric business then you may definitely need some sort of support at some point of time)  
2. Privacy is the second factor that you can keep in mind , all confidential data get stored in the Google servers. Now , whether you want to share any private conversations and messages with Google is for you to decide, but eventually it is very clear that your data is not so private and secure in the social service space like in Google
3. Google Voice provides only a limited available list of local numbers to choose from. Toll-free or vanity numbers aren't supported. The first impression plays a rather vital role in today's modern business world , for eg a toll-free number will create a lasting impression in the consumer's mind rather than a simple random local number anytime . 
4. Is your business is situated in any populous city , so you may hard luck finding the available local area codes for free . As the good ones might already be taken . 
5. There is no dedicated call extension facility provided in Google voice for business app . As delegation f tasks and call flows essentially improves business efficiency and also enrich customer satisfaction while solving any query /issue . Nothing such features supported by Google VoIP . 
6. Google shows a kind of trouble syncing contacts with its other voice systems like Hangouts, which means incoming calls from your personal contacts may fail to appear as such and will cause confusion between business and personal calls. 
7. The last point is about the call quality, being a voice over the internet application , Google VoIP's call quality basically depends upon the Wifi of data network strength. So you may experience disturbances while calls (unlike the HD voice quality that other VoIP services provide)
Also, there is no dedicated central dashboard present in Google Voice service from where you can monitor the forwarded calls, missed calls , voicemails recordings etc . Also here you can not get any specialized social media widget to promote your business online in Social networking sites . 
How To Use Google Voice For Business (Google VoIP) Service ?
The first prerequisite here is that you should have a Gmail account to start with . Don't have one ? , then its super easy to create one Google account right away . Once you have a Google account , Go to Google Voice home page .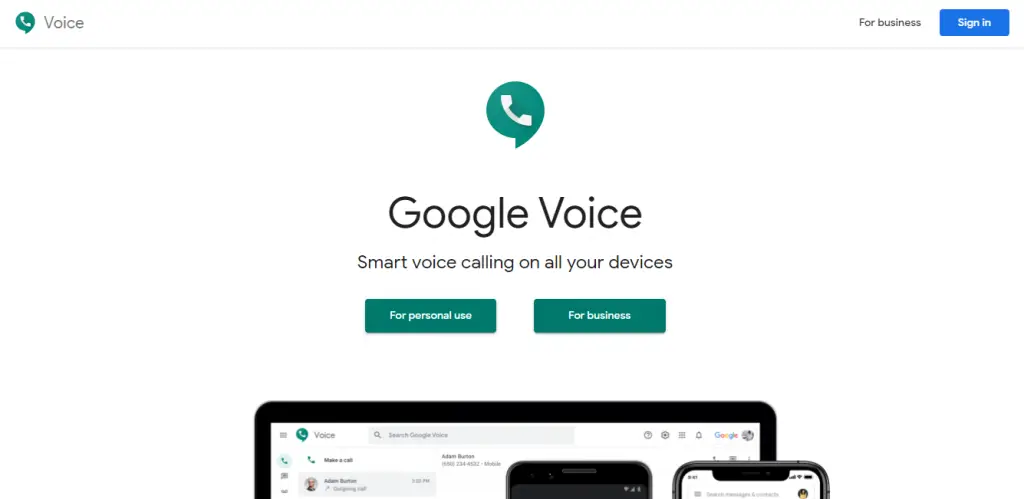 The second step is to sign up for Google Voice for Business account and add a Business Google Voice number in which you will receive the calls from your prospective clients . Then you  need to set up a call forwarding feature .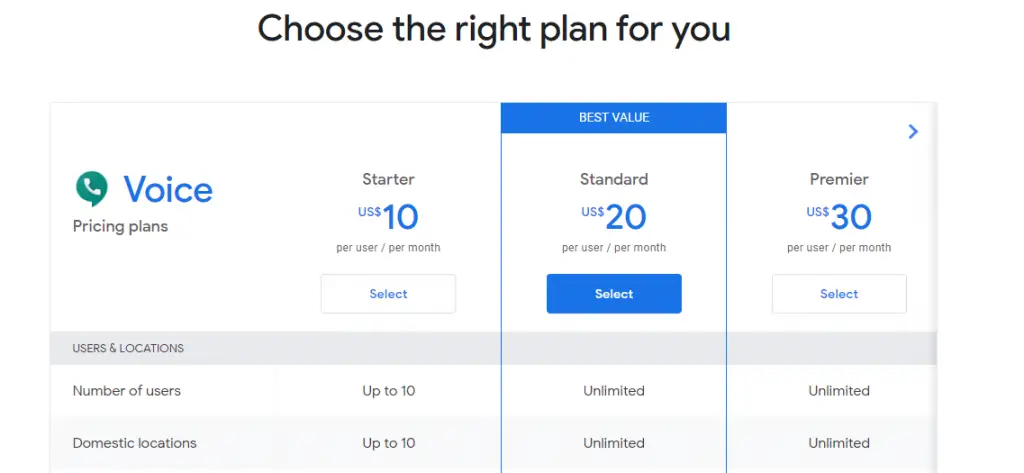 Google offers a selection of numbers it has purchased in various area codes. Many area codes are unavailable but ,many newly added too . If you don't want to forward the incoming calls , then you are supposed to sign in with the same Google Voice account to all those devices (computer, tablet, smartphone) as well to receive the incoming calls .
Call forwarding feature will provide the peace of mind in order to manage the heavy volumes of calls during peak hours . The incoming call will then be transferred to a particular landline or mobile number. 
Google Voice For Business (Google VoIP service) – The Conclusion !!
A well established customer-centric telephony system is indeed indispensable in today's competitive business environment.
Being a free voice service , we should not complain about this feature-rich Google voice for business . Google VoIP is really very helpful for any small-sized business out there no doubt .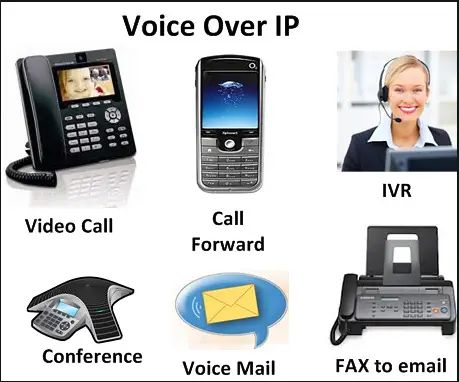 There are many well-renowned VoIP providers present today , who can provide you the much needed specialized voice communication support (better service than Google) , so if your business is growing and you want to further incorporate the advanced telephony arrangement in your business you may rightfully switch to some paid VoIP services .
As per our advice initially, you can start with Google VoIP free service then as you scale and grow your business you can decide to settle with other premium VoIP providers .
If you want to know about other Google products like GCP (Google Cloud Platform) then we've got you covered. Stay tuned for more interesting stuffs .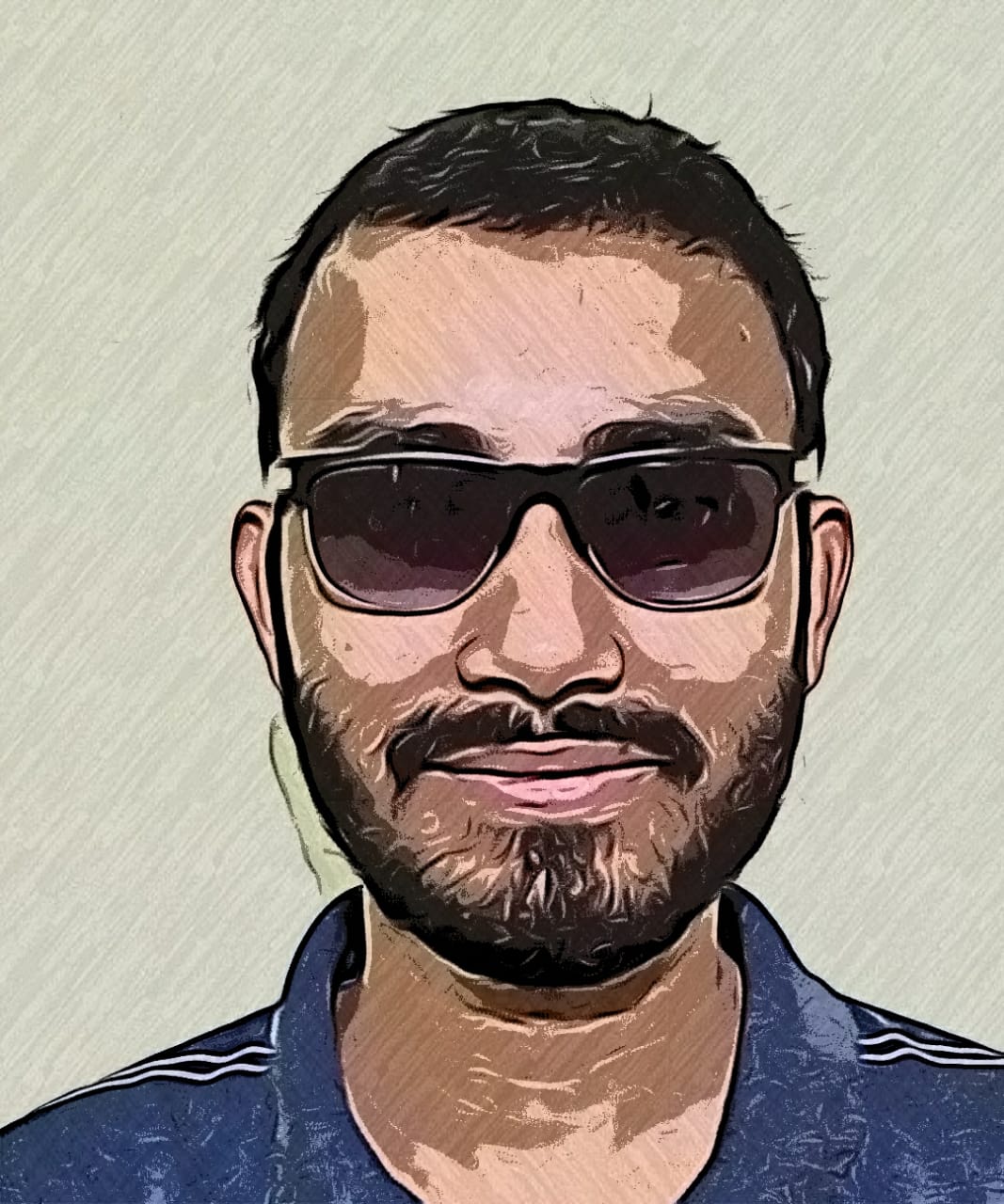 Aric is a tech enthusiast , who love to write about the tech related products and 'How To' blogs . IT Engineer by profession , right now working in the Automation field in a Software product company . The other hobbies includes singing , trekking and writing blogs .