The 7 Best Payroll Software And Payroll Services For Small Business Online !! (Includes The List Of Free Payroll Software Online)
When you start a small business , it is indeed a tedious job to maintain a dedicated HR team to look after the complex payroll task for all your employees . Moreover, payroll is undoubtedly the biggest expense for any small business, and furnishing a regular/timely payroll to employees further enhances the productivity among the team members .
But there is so much paperwork involved in this process , that a chance of human error is always present . Fortunately, there are many paid and free online payroll software available to make this daunting task an easy affair by providing seamless payroll services for small business efficiently .
Paperwork related to any payroll mainly involves the taxation , joining formalities (if any new employee joins) , maintaining accounts (updated) , checks to sign, and a number of other rules and protocols to comply with . if anything is missed, then a hefty fine is what you can expect . (from the IRS in case of anomalies in tax filing etc)
So if you are a small business owner , who just want to handle this critical task of payroll services smoothly then you can rely on our top picks for the best payroll software and payroll services online for your small business .
What Is A Payroll Software And Payroll Service ? (How payroll software works to provide the payroll services ?)
Payroll software is essentially a cloud-based interface where you can input all your required data related to the payroll of your employees (and also any new addition of employee) .
Then this software will process the data and assist you in providing the timely payroll to all the employees along with all the tax compliance and regulations as required . Thus the end result can be termed as the payroll services for the business.
You don't have to hire someone specifically to handle all of your payroll requirements , because pretty much anyone can use the software.
Mostly all you need to do when running payroll each pay period is to enter the hours each employee worked and any bonuses or commissions they earned. The software does the rest for you. It will calculate the paychecks, make deductions, and automatically deposits the money in each employee's bank account .
Features Of Any Payroll Software And Payroll Services For Your Small Business Online !! (Which payroll software you need for your business ?)
As there are a plethora of options available for you to choose from , you must be very precise in your requirements beforehand. So to make your task easier , you may refer the below feature list that an ideal payroll software must posses :
1. Taxation Requirements 
So the foremost feature you should look for is the tax compliance it offers . Further many payroll services offer a tax guarantee , if you face any undesirable tax-related fines and penalties . The service will reimburse you with a guarantee .
2. Additional Features 
Any comprehensive payroll service will surely handle your complete payroll needs i.e. starting from the payroll processing  , they handle all of your payroll tax needs, manage your employees paid time off, report new hires to the proper agencies and offer workers compensation insurance . So just look for these features .
3. Requirements as per the industry niche
Each separate industry niche requires a unique payroll model . For example , if you are in some online travel booking agency , then you must want to keep track of the commission earned by selling each travel package to the clients . The same is the case in the restaurant business .
So the payroll software must allow you to enter these additional income over the employee salaries .
4. Simplicity And Device Compatibility (cross platform)
The payroll services should be easy to use , must have an intuitive design for its UI and should be very simple to use for any novice user . Further it should be compatible with all the software platforms i.e. Android , Mac , Windows etc . So you can able to access the payroll software app from any device you want to with ease .
5. Responsive Customer Service
Customer service is also one of the top priorities when you choose among the best payroll services . Phone, Email , Live chat, Ticket support etc are some of the ways you should be able to contact the payroll service customer support in case something wrong happens .
Payroll process is indeed complex, so this also you should keep in mind while selecting the best payroll software for you .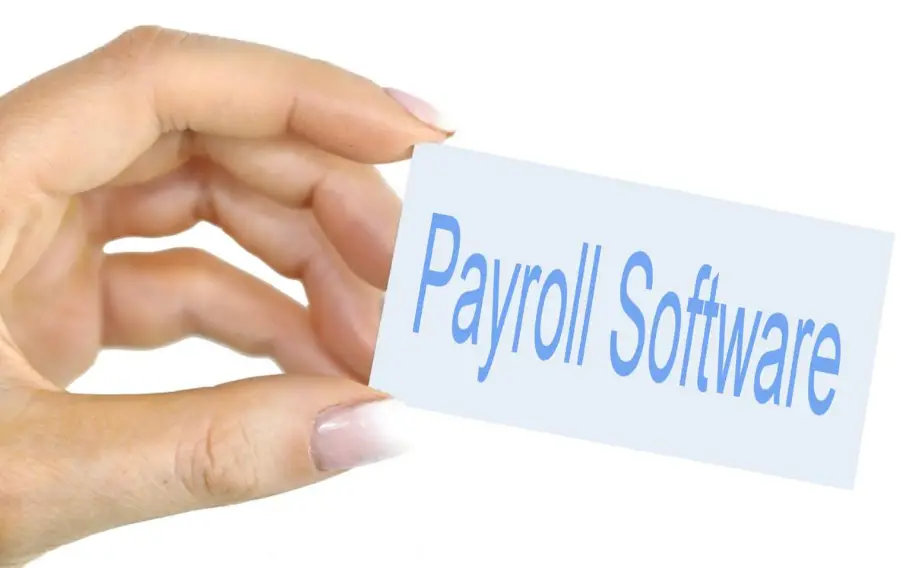 The Best Payroll Software And Payroll Services For Your Small Business Online !!
Provided there are tons of choices available , we have listed below the top picks based upon the reviews we have collected from the bookkeepers and accountants. So without wasting any further time , let us explore the list of top payroll software available today :
Quickbooks payroll software
Gusto payroll software
ADP payroll service
Onpay payroll software
Patriot payroll service
SurePayroll service
PayChex Flex payroll software
Now its time to dig deep into each of the payroll services for a small business listed above in detail . So just sit back and read further .
Best Free Payroll Software You May Try !!
Below is the list of the top 3 free payroll services you can try :
Payroll4Free
TimeTrex
Paymaster
In the later sections, we will further look into the above three listed free payroll software in detail . So just enjoy reading . 
1. Quickbooks Payroll Software Review !! (Integrated along with the Quickbooks Accounting software)
Intuit Quickbooks is our top pick for meeting your small business accounting and payroll services requirements . It is a feature-rich , flexible, and also offers the required scalability to enhance your business productivity overall .
They offer three different small business payroll plans ranging from the payroll basics to the automated payroll and tax management services .
All the three separate versions of the Quickbooks payroll services allow you to use it for free for 30 days trial period . The versions are namely QuickBooks Payroll Core , QuickBooks Payroll Premium, and QuickBooks Payroll Elite .
The Self Service version of QuickBooks Payroll software will allow you to calculate paychecks, pay your employees, and calculate and file year-end forms.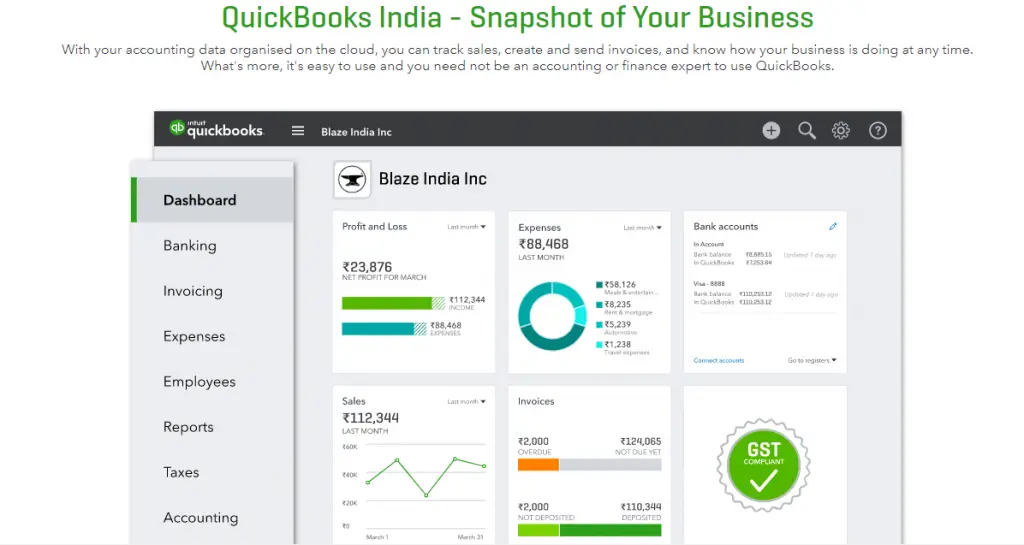 These are introductory prices for the first three months, after which the base plan prices increase to $45, $75, and $125 per month respectively .
The QuickBooks Payroll dashboard is simple, intuitive, and easy to use with easy to understanding for first tiers . And there are many online integrations available for the Quickbooks payroll services .
2. Gusto Payroll Software – A worthy contender in the payroll services space !!
Gusto is a cloud based payroll software , which offers a complete package for the payroll and management needs for your business by providing HR/employee compensation/ taxation service . Further it provides the accounting, time tracking, and benefits administration.
It is previously known as ZenPayroll , automates many of the tedious, repetitive, and complex tasks that HR and payroll management often come with, it will also give your employees access to their information, paystubs, and W-2s even after they've left your company .
Gusto makes running payroll easy by automatically calculating and filing your payroll taxes, helping keep you compliant .
Gusto helps employers of any size find health insurance and other employee benefits from day one . it also provides employee self-service portal including employee onboarding and gives you automatic payroll reminders .
There are three separate plans available in this , you can also tack on extra benefits and insurance like 401(k) retirement plans and health benefits, for instance to whichever Gusto plan you end up choosing.
3. ADP Payroll Service – The Best HR Solutions provider !!
ADP or Automatic Data Processing  is the oldest name in providing payroll solutions to many small and mid-sized companies . The solution is cloud-based, protected by double-layer authentication, and allows users to access systems from multiple devices through a secure system .
With ADP's small business packages (designed for one to 49 employees), you receive payroll and tax filing software, time and attendance tracking, benefits planning, insurance services, and more.  users to access tax forms, pay statements, and set up direct deposit from a singular system .
They offer payroll, retirement services (401K, IRA, and more), company benefit plans (medical, dental, and vision), and company insurance plans (workers comp, liability, and others). The dashboard is clean and very simple to use for any novice user . The system is updated with the changing rules and regulations, helping users avoid fines and penalties.
ADP's expensive plans also include the employee background checks and Recruiter assistance plus more comprehensive payroll help , like wage calculations and state unemployment tax deductions.
4. Onpay payroll software for small business !!
Onpay is the next simple and responsive payroll services for your business needs ,  with this you can easily review and submit tax filings and employee wages online .
It provides a simple pricing model with the straightforward payroll necessities that is essentially desired by any small businesses to scale new heights .
OnPay's online payroll services allow small businesses to run an unlimited number of payrolls each month and pay employees by direct deposit or paper check.
The online system is user-friendly and manages paid time off. It is really easy to use along with a mobile program , which makes it further accessible.
It also provides the withholding state unemployment insurance and giving employees multiple payment options (including paper checks). You may even customize it for your industry niche i.e for restaurant , NGO or any other niche . It is really easy to set up initially .
5. Patriot payroll service
The next payroll software on our list is the Patriot payroll service which comes in two flavors for providing you the complete payroll needs for your small business .
Patriot Payroll is designed for small businesses with 1-100 employees and serves small business customers .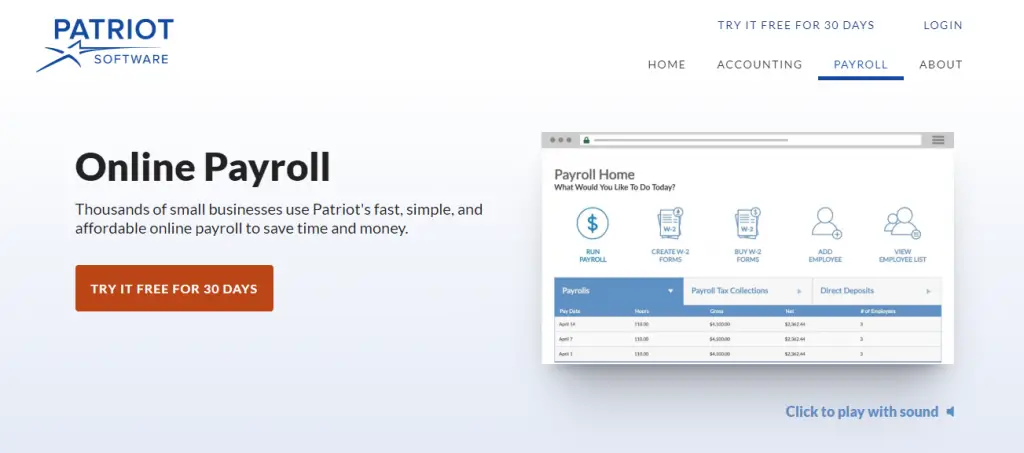 It provides you the pre-printed checks for customers, free setup and support, and a free 30-day trial. Starting at just $14 per month, they are also one of the more affordable options on our list.
The Basic version of Patriot Payroll software comes with a base cost of just $10 a month and an employee cost of $4 per month per employee you add to your payroll.
Patriot Payroll is an independent payroll offering, while the solution can also integrate with other Patriot Software solutions, such as Patriot TIME (time and attendance) and Patriot HR (personnel tracking) to provide a full-fledged Human Resource Management (HRM) suite.
The solution offers tools to maintain payroll records, print checks, establish direct deposits into bank accounts, generate payroll reports, and submit state and federal taxes. The other Patriot option is their Full-Service payroll software. With this option, you'll have to pay a base cost of $30 per month, plus $4 per month per employee.
6. SurePayroll service – Best interface and reporting payroll software for household and nannies !!
SurePayroll is ideal for all types of household employees, such as senior yard workers, nannies, drivers, and cooks. It handles all your payroll and tax responsibilities and guarantees it will be done right on time . It has a clean and user-friendly interface along with a streamlined process.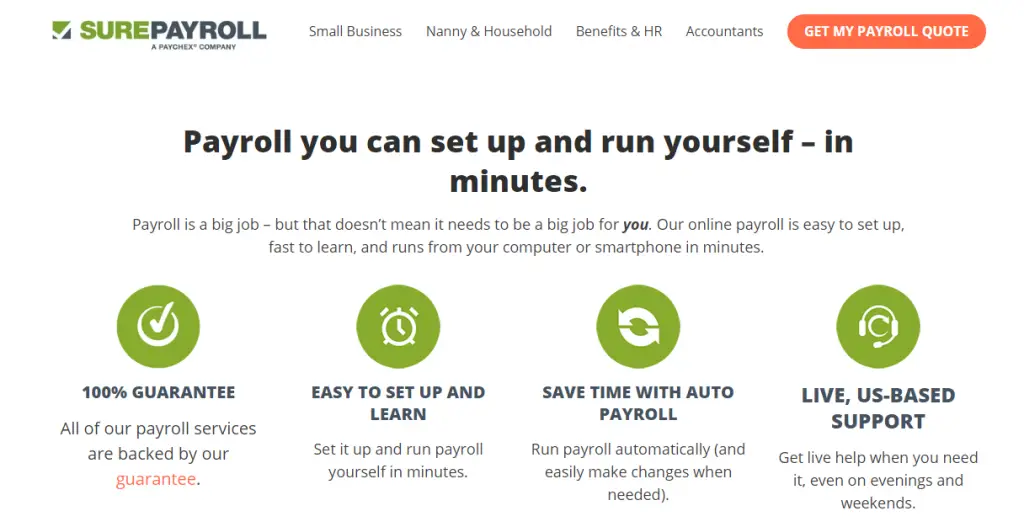 It is available for desktop or mobile, letting you adjust your small business's payroll processing 24/7. They provide a guarantee on federal, state, and local taxes . The dashboard is highly customizable and the customer service is indeed responsive to calls and mails .
It provides payroll schedules, easy online reporting, a payroll tax guarantee, and options for contract hires. Your base monthly fee covers unlimited payroll runs, and SurePayroll charges a small fee for each additional household worker.
7. PayChex Flex payroll software – The best for any small business indeed !!
Paychex Flex offers cloud-hosted payroll and human resources (HR) software to small businesses who really need the help but don't want to deal with full-fledged HR outsourcing. Paychex is a cloud-based system that can be accessible online.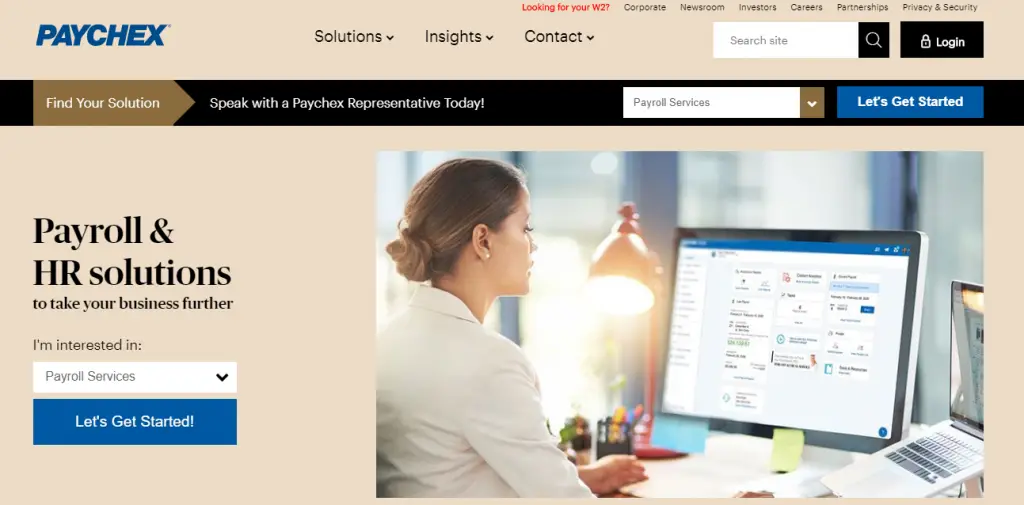 You can also use the Paychex mobile application anywhere to manage and access your payroll on any iOS or Android device. Using Paychex is as easy as entering your payroll information (such as salaries, total hours and paid offs) and submitting the payroll for processing.
If you have one to 49 employees, it's a great solution for payroll and taxes, business insurance, 401(k)s, and HR management .
It is a bit expensive than others for sure . Paychex offers multi-tiered options for customer service, which allows companies to choose from a variety of options to best fit their size and complexity.
Some of the major software functions include applicant screening, electronic on boarding, job and labor costing, garnishment payments, drag-and-drop visual scheduling and automatic compliance testing .
It offers good cross-platform support for payroll and self-service functionality and also there is import and export functionality present .
The Best 3 Free Payroll Software And Payroll Services Online For Your Small Business !!
All the above-listed payroll services provide a 30 day free trial , but are not free forever . The free payroll software may surely provide you with the correct employee wage calculations , insurance and tax deductions .
But most of them lack the required federal tax deductions and other compliance's . Here is the list of completely free payroll services offered online as follows :
If you have an employee less than 25 , then surely you can look into this completely free HR and payroll solution . It can provide the employees to view their profiles and the tax forms in the payroll portal .  You can easily manage the tax deductions and employee wage contributions for tax fillings etc .
It provides option to give employees paper checks or direct transfers ,time management and scheduling of employees , and provides live, 24/7 customer support .
2. TimeTrex Free Payroll Software !!
TimeTrex is the next free payroll service in our list that provides very accurate time tracking and reporting tools for payroll calculations. ensures that scheduling, attendance, and payroll can be processed in the matter of a few clicks .
It is an open-source payroll service , with direct electronic transfer of funds to employees and customizable reporting with various graphic designs .
best free payroll software for businesses that schedule and track the time of hourly workers because it integrates timekeeping into its payroll software . It provides scheduling, attendance tracking, payroll, and HR management.
3. Paymaster Free Payroll Service !!
Paymaster is the intuitive open-source free payroll software that basically assists managers to create the salary structure of all employees and a payroll summary as well. It can also handle cost accounting by analyzing and reporting wage costs .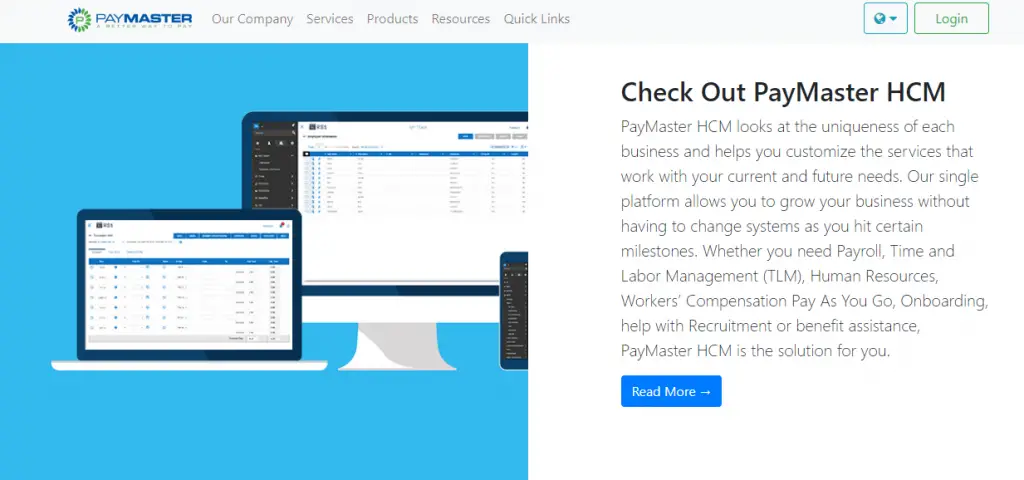 It provides electronic fund transfer credit system and access to the employee reports 24/7 .  It also provides a user-friendly interface and template design .
It is easy for a non-accountant to input earnings and deductions and provides Payroll software that secures your confidential banking and employee data .
Online Payroll Software And Payroll Services For Small Business – The Conclusion !!
Opting for any online payroll software is indeed a wise decision in order to enhance the productivity and growth of your small business .
It saves a lot of labor cost , you will save time once spent cutting checks and filing taxes. This software automates these processes so you have more time to spend on other useful tasks .
With automated payroll software , you can further reduce the complexity of tedious wage calculations and make the complete taxation process error free , thereby reducing penalties from IRS .
Many small-business payroll systems can integrate with other HR and accounting software your business may already be using. This can streamline operations and reduce errors even further.
You may try the 30 days trial period for each of these feature-rich payroll services , then take a sagacious decision of selecting one of them indeed .
Hope this post really helps you to choose your most suitable payroll service provider . Let me know in the comments section . Stay tuned for more interesting stuff .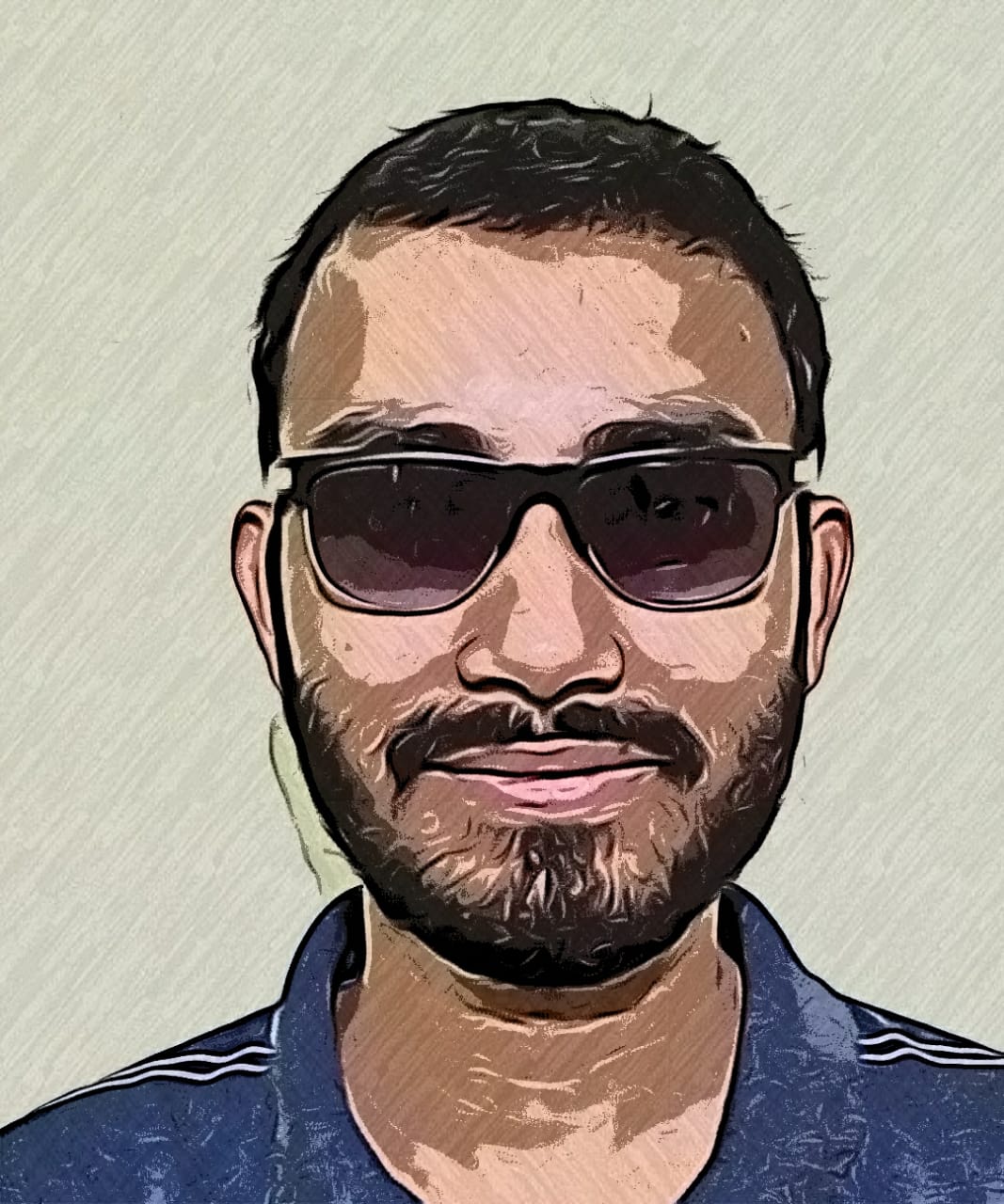 Aric is a tech enthusiast , who love to write about the tech related products and 'How To' blogs . IT Engineer by profession , right now working in the Automation field in a Software product company . The other hobbies includes singing , trekking and writing blogs .