Mobile Hotspot Not Working In Laptop/Windows 10 PC – Steps To Solve This Quickly !!
Are you having problems with your mobile hotspot on your phone or computer? There are many reasons why this problem can happen, but they are easy to fix indeed. If your hotspot does not work, it may be because you have run out of GB. The hotspot is what allows you to connect to the internet.
If your mobile hotspot is not working, then just follow the steps given below for troubleshooting the same. Below you will be able to know the different failures why this can happen to you with your hotspot.
Mobile Hotspot Not Working – Steps To Solve It !!
Below are some of the quick steps to solve/troubleshoot the mobile hotspot not working issue right away :
Check for the internet connectivity in your mobile
Check the network reception capability on the receiver device (network adapter and wifi settings)
Verify if you have an active internet plan in your mobile
In the laptop, you may need to check the driver updates and network troubleshooter 
Now each of these will be covered in all the possible use cases as we proceed in the below sections. In each scenario, we need to follow a separate troubleshooting guide each time.  The fix is simple and will not take much time for sure. So just sit back and read further.
Firstly, you should check your internet connection on your mobile. If there is an issue connecting to the internet itself, then you must first solve the 'no internet connection' error first before proceeding to the below steps. 
Check this guide to solve the no internet issue in 2 minutes
We'll discuss and understand the most common causes and the remedies to solve the mobile hotspot not working issue quickly. 
Why Is My Hotspot Not Showing On Other Devices?
There can be two reasons why this problem can happen:
Could Have Created A Hidden WiFi Network
If you have created a hidden network, no one will be able to see your hotspot in the available networks. You can connect by manually adding all the WiFi details in the control panel if it is in Windows, and if it is in Android, go to WiFi settings.
You have created a hotspot with a current band like 5 GHz
Check the type of broadband you have created because these newer ones are not available for older mobile phones.
Make sure you have your mobile hotspot is enabled on your mobile device properly or in Windows for it to work properly.
For Android:
On the home screen

Select configuration (settings)

Then click select More networks

Then go to tethering and WiFi zone (portable hotspot section)
For Windows:
On the home screen

Select configuration

Then go to share the internet

Then select active / share
Mobile Hotspot Not Working In Windows 10 – Quick Fix !!
Currently, all people need to be connected to the internet to carry out different activities and even to be in contact with their loved ones. If you do not have an active broadband or mobile data connection, you will need a hotspot to access the internet. Many times this type of access can show configuration errors.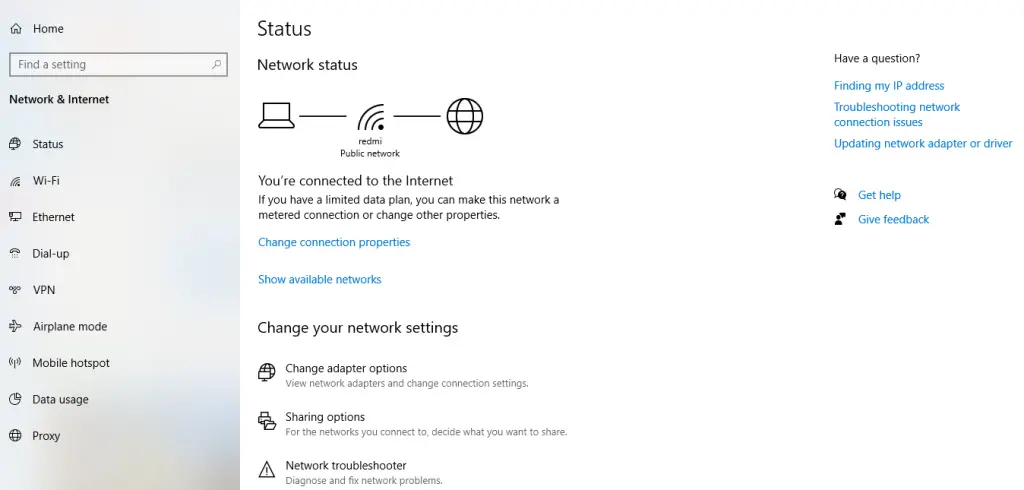 A mobile hotspot will allow you to share your internet connection with other devices via WiFi. Windows 10 has the included option to create a mobile hotspot, but have you had trouble configuring it? This can occur for various reasons.
The first thing to do is to verify the internet connection using some other device. You should also verify that your internet connection is working properly. Possible solutions are:
You can run network adapter troubleshooter
Computers that come with Windows 10 have an option called a network troubleshooter. You can consult this section and thus classify the errors accordingly. Following are the next steps:
–  In the search bar, type troubleshooting and go to the Troubleshooting section.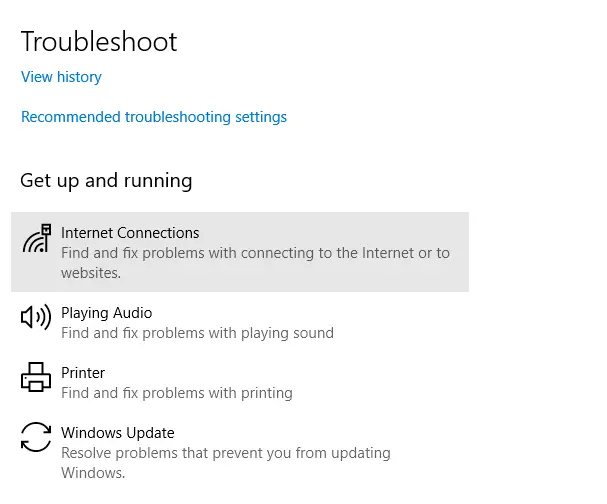 – Go to the Network adapter and click Run troubleshooter.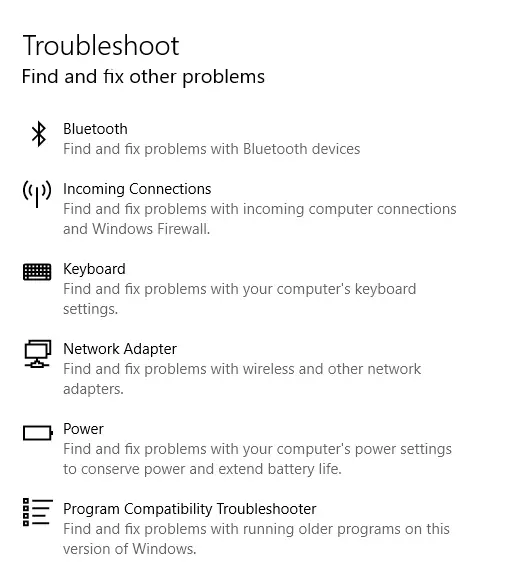 -When you have run it, the computer will begin checking all errors to detect the problem.
Update The Network Driver
Drivers that are already out of date can create problems, so experts recommend having the network adapter driver updated for better functionality. If you want to update it, you must follow the following steps:
– In the search panel type "Device Manager"
– Then search for network adapters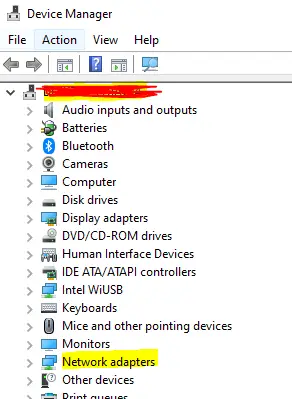 – You must select your network adapter from the list and then right-click
– You must select update driver
– When the update is finished, you must restart your computer
– Then you can check if the mobile hotspot problem has been solved or not
Change adapter settings
–  Go to Mobile hotspot on your computer
– You must press Windows button + I  together to open the network and internet settings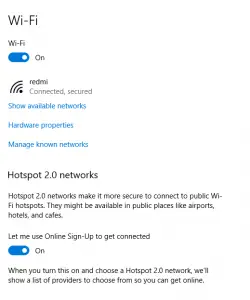 – You must search and select the mobile hotspot
– Select related settings from the right pane and click Change adapter options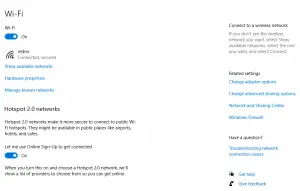 – You must specify your hotspot adapter and right-click on properties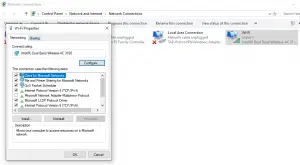 – Select the Share section and uncheck (this will allow other network users to connect through the Internet connection of your PC)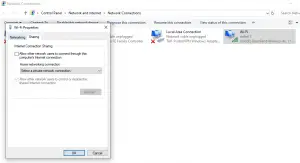 Mobile Hotspot Does Not Work In Samsung And Other Android Devices !!
Were you having problems with your hotspot on your Samsung phone and other devices? In this case, it could be a problem with your mobile data connection or your mobile phone. You can try to fix the problem by restarting your phone or performing a software update.
Check the availability of the hotspot and the connection of your phone
The first thing you should do is verify that the problem is not related to your data or your mobile phone.
–  You must verify that your account is up to date and you must verify that the data plan is correct and active
– Verify that your mobile data is correctly enabled and working correctly on your Samsung phone
– Hotspot and internet connection are options that sometimes may not be available through certain operators
– If you do not have the same operator, you must verify the connection because it may fail because you cannot contact the previous operator
-Ensure that you are present in the region having good network coverage. The mobile network signals will gradually reduce as you move away from the cellular mobile tower. 
Restart your device
You can test by rebooting your phone, and many times, this step can alone fix certain faults.
Perform a software update on your phone
Download updates manually
– On your device open settings
– Go to software update and check for new updates and select accept
-Then follow the instructions on the screen so that you can finish the update
-After the software update is finished your device will reboot
Why Is My Laptop Not Connected To The Mobile Hotspot? (Easy Solutions !!)
There are many reasons why your laptop cannot connect to a network. The drivers may be out of date or corrupted. They can also appear due to problems with the operating system or hardware. You can start by doing the following checks:
Restart your laptop
Check that the WiFi switch is on
You can check if your connection is measured, just click on settings > network and internet > WiFi and click on the network that is currently connected. Turn off the switch to set 'Metered Connection' (if it's ON already)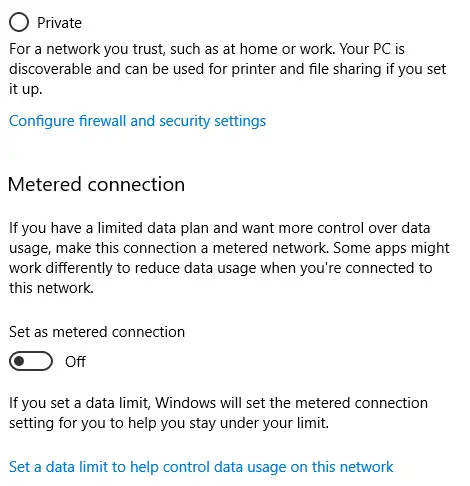 Mobile Hotspot Not Working On A Laptop – What To Do ?
Is your laptop not detecting the mobile hotspot? It can happen for multiple reasons. You can try the following options to fix the problem:
You should run the network troubleshooter and verify that everything is in perfect condition:
–  You must press Windows key + W on your keyboard
– Then type in the troubleshoot search box and then press Enter
– You must click on the Search & Troubleshoot option on your list
– Then you need to click network and internet, and it will be time to run the network troubleshooter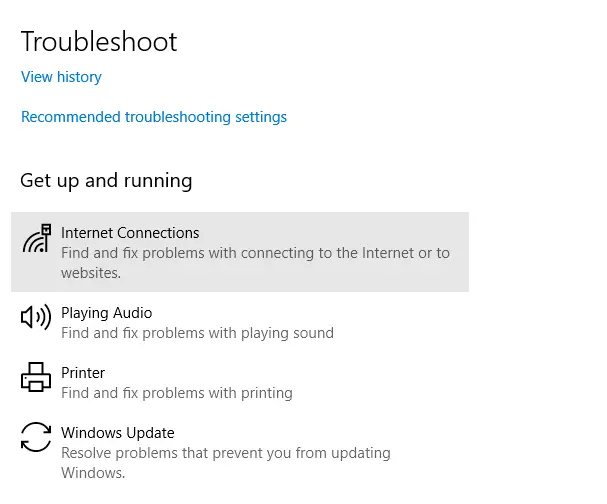 With these easy to follow tips, you can solve your hotspot problem on your mobile devices, Windows 10 computer, or laptop pretty quickly with ease .
Hopefully you get rid of the mobile hotspot not working issue from the above-mentioned steps. Let me know in the comments if you encounter any other kind of connection issue.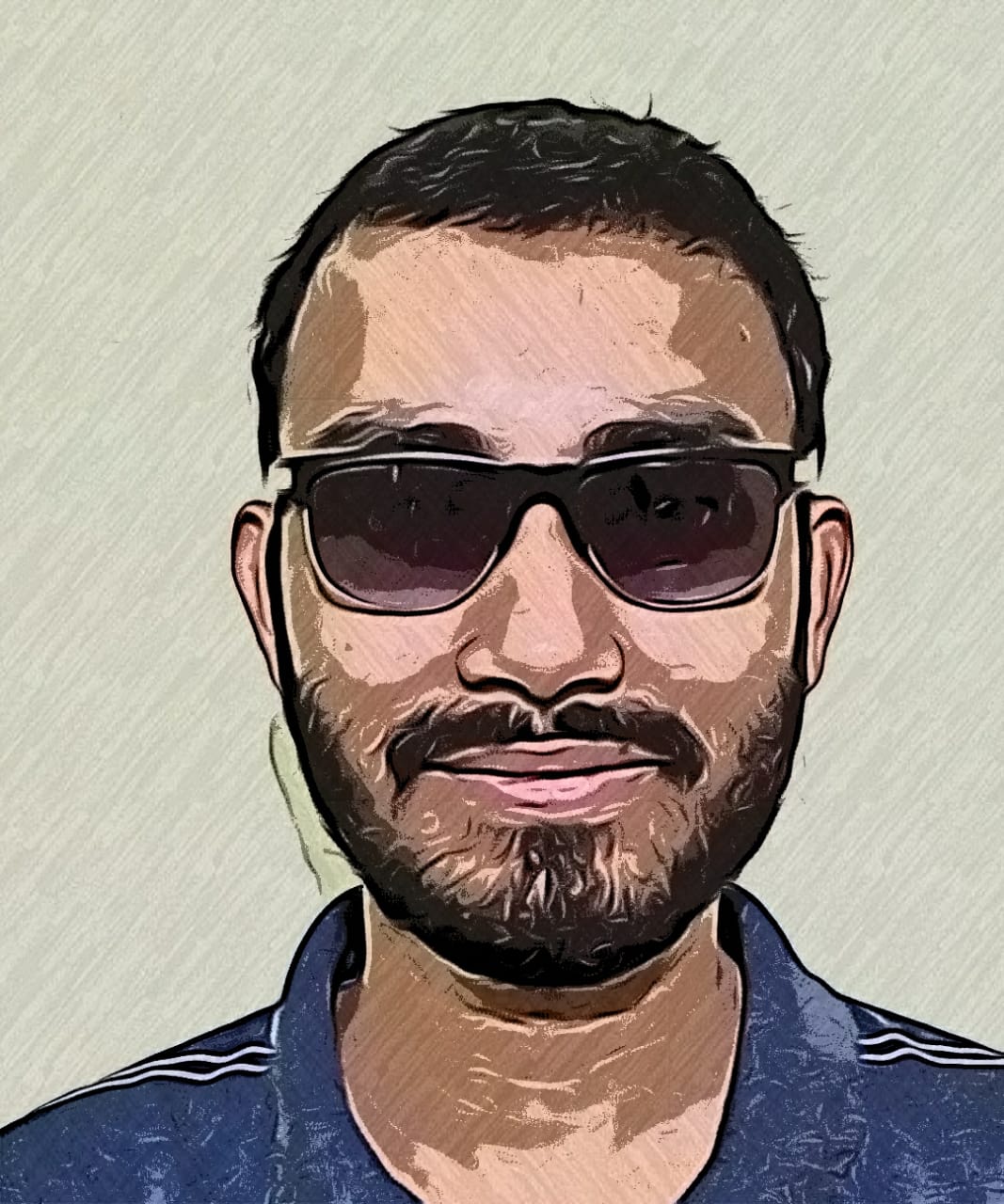 Aric is a tech enthusiast , who love to write about the tech related products and 'How To' blogs . IT Engineer by profession , right now working in the Automation field in a Software product company . The other hobbies includes singing , trekking and writing blogs .