How To Solve The Problem When YouTube Filters And Search Bar Not Working ?
Youtube is indeed the content generation machine and one of the largest video content search engine powered by Google. You can enjoy watching video content and watch your favorite videos and songs with incredible speed. You can carry out your searches through filters where you will find more than 100 results for each word or phrase placed. The music and video network is available for computers and mobile devices through an app where you can have fun like never before.
YouTube has a long history of providing quality content with very good but not perfect search filters. You may present crashes that prevent you from searching for your favorite song or a funny video. If you have these failures, you should not worry, know the simplest solutions for your devices and enjoy the network now: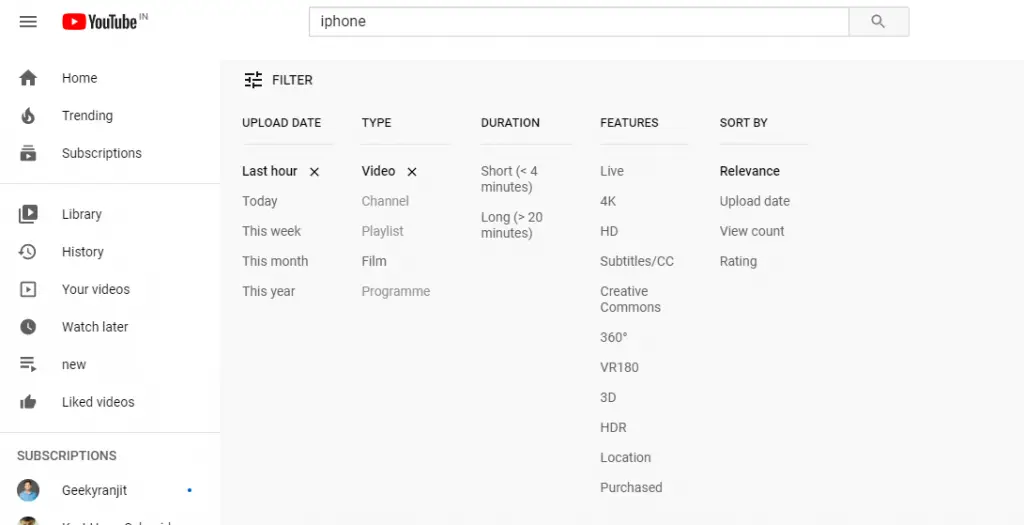 Youtube Filters Don't Work IPAD
A common problem with YouTube filters not working on your iPad is because you have restriction mode enabled. Restriction mode is what is frequently used to limit young people to view certain content on YouTube. For you to disable the restriction mode, you must do the following:
– Locate and click on your YouTube profile on the iPad, located at the top right
–  Press the settings bar
– Click on the restriction mode filter
– Press the "do not filter" option to disable this restriction mode
If you deactivate restriction mode and the search filter still does not work, your problem is perhaps on the iPad device. This problem is maintained in all IOS versions for iPad and iPhone and may mean that you do the following:
Update The Youtube App
With a YouTube update, you can correct these common errors in the search filter, give a new version to the app. To update you need: visit iTunes– look for the YouTube app- verify that you have updates available- download and install it immediately. You must be aware of each YouTube update so that these errors do not occur; another option is to uninstall and install it again.
Free Up Space On Your Ipad
When your iPad device is out of space, problems may occur in the search filter and the entire app in general. To delete unnecessary things from your mobile, you can go to the folder of photos, songs you don't listen to, or app. Please do a full cleaning of your device, restart it, and open YouTube again to confirm that the problem is solved.
One last solution you can do is updating the IOS of your iPad; it is a complex but effective solution. With the updated IOS, the YouTube incompatibility problem is eliminated, and you can use the filters at ease.
Youtube Search Bar Doesn't Work
If you have problems with the filter or search bar on YouTube from your mobile or computer, learn how to fix it quickly. The social network YouTube has had many failures on both devices, and its most common solution is:
Solution for Windows and Mac
Solution 1: You can uninstall the Safari or Google Chrome search engine and reinstall it to verify that it is not an application problem.

Solution 2: You can restart the computer so that the system can be restored and put into operation some features of your PC that block YouTube.

Solution 3: disable the antivirus and firewall in case it interferes with the search engines of the YouTube social network.

Solution 4: Restart the YouTube page in case it is a common mistake.
If these solutions do not help you, you can check in different blocks or social networks to see if the platform fell. In less than one year, YouTube has had errors in its navigation in more than 15% according to statistics from experts in social networks. Commonly, you see problems in the search filter, navigation, loading of videos, or that the page does not load.
Solution for IOS and Android devices
Solution 1: Restart your mobile phone in case the search bar is affected by a system error

Solution 2: Check that your mobile data or WiFi connection is working correctly.
Solution 3: delete the cache of your YouTube application or search engine if you access the social network from the internet and not with an app.

Solution 4: Uninstall and reinstall the application to eliminate all kinds of errors in the search bar.

Solution 5: update the application if it requires it. You must access iTunes or the App Store to confirm that there are pending YouTube updates to correct the error.
Youtube Search Bar Doesn't Work In Chrome
If the search bar on YouTube does not work when you connect from Google Chrome, it may be due to the extensions. Some extensions in the browser limit the search or activate the restriction mode of the YouTube social network. Know the two possible problems in your browser and discover how to correct them quickly:
Javascript Problems
With an extension or download, you may have disabled JavaScript; this plugin gives you access to your YouTube searches. You can activate the Java plugin in Google Chrome by doing the following:
–  Start Google Chrome
– Locate the three-point symbol at the top right of the browser
– Click on "advanced settings."
– Access the privacy of the browser
– Press JavaScript
– Activate the JavaScript plugin and accept all browser permissions.
Browser Problems
If you have not been able to carry out your YouTube search successfully with the activation of JavaScript, then the problem is in the browser. The correct solution is:
– Launch the Google Chrome browser
– Go to the settings hosted in the upper right; it has a three vertical dots icon
– Go to advanced settings
– Access the system options
– You will find an option that dictates: use hardware acceleration, you must disable it
– When you deactivate the hardware accelerator, the Google Chrome will restart automatically
Youtube Search Bar Doesn't Work On Tv
When you try to connect your device or computer with TV to watch YouTube videos on it, you may experience problems. Often, these problems are physical and not of the platform, but you will see the immediate solution for both:
Check the connection cable with the device to the TV

Observe that the configuration on your television is correct

Check that your television supports the amount of FPS, bits, and video speed established by the YouTube platform.
If these simple solutions did not help you, you could make more complex but effective ones for the problem:
Verify your internet connection
No matter where you are connected on YouTube, you have to verify your internet to eliminate that possibility that gives filters a problem. If you use mobile data on your phone, check the signal that you have a balance or megabytes of consumption. If you are connected to the PC, you should notice a stable connection to access the search filters.
You can restart the videos page to notice if it is an error or the platform's total crash. If you are on the PC, you must locate the web page feedback logo or press F5 / Comand 5 for Mac. On IOS and Android mobile devices, you must position yourself in the top bar; you will locate the page restart on the right side.
As a last resort, you should reboot your device or computer to free yourself from all the hassles on YouTube issues. If you already restart and the problem persists, it may be a failure on the platform and not on your devices. YouTube has suffered from many dips in recent years, and this search filter problem is very common, you don't have to worry.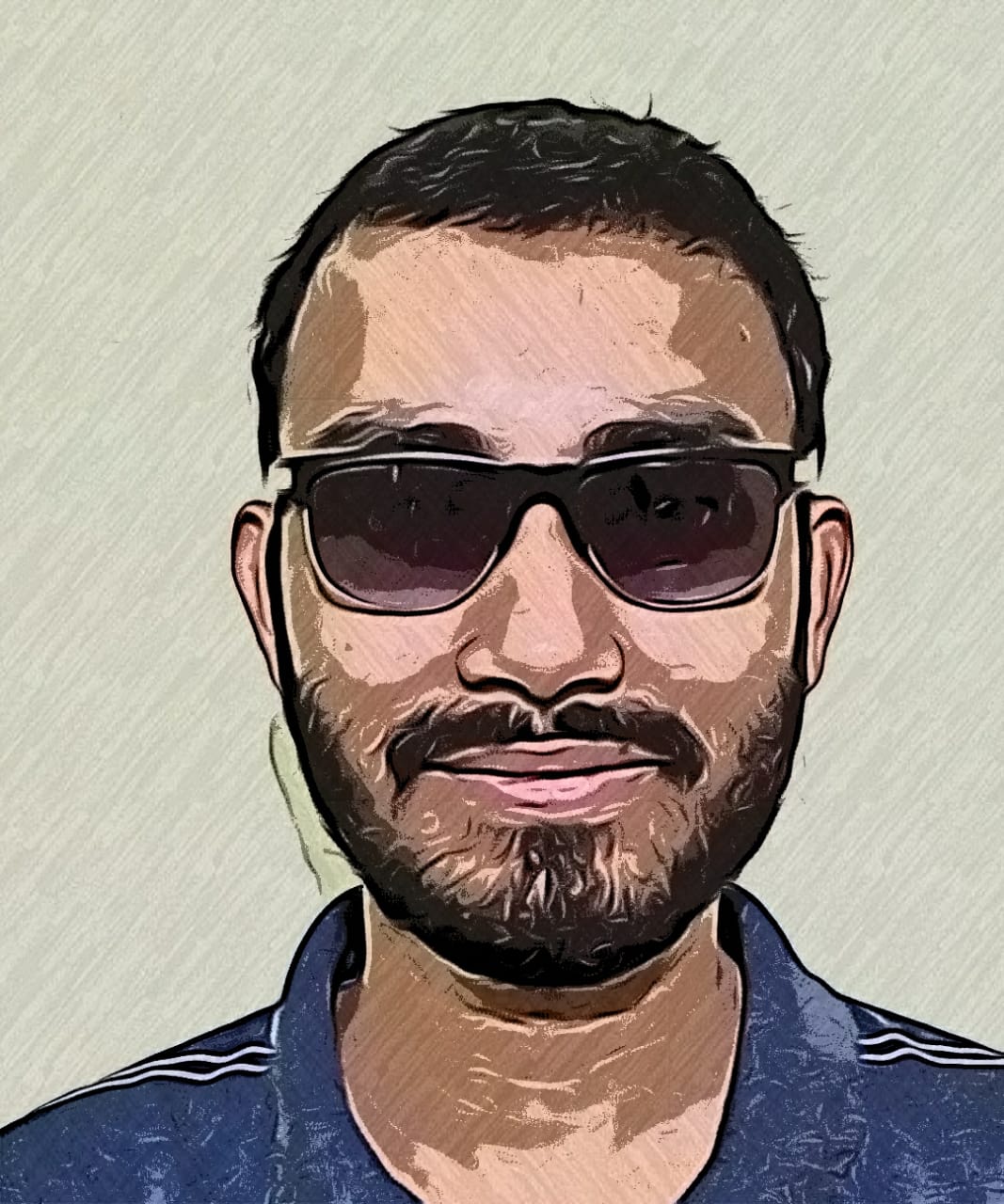 Aric is a tech enthusiast , who love to write about the tech related products and 'How To' blogs . IT Engineer by profession , right now working in the Automation field in a Software product company . The other hobbies includes singing , trekking and writing blogs .