Top 10 Free Screen Share Software – The Ultimate Guide
If you are working in a team or just want a sort of guidance from your expert peer friend , then at some point in time you may surely realize that it is much helpful to share screen and solve the issue visually rather than verbally over a call .
So if you are not a vivid user of the screen sharing applications , you may prefer the free screen share software options available. Just sit back and read further to know the best screen share software to use without spending any single penny.
There are many free screen share software present for use, but in this post, we will look into the best and most widely used screen share software.
So depending upon your platform (Mac , Windows , Android, Linux, or other OS) you may find different screen share applications based on the expertise each one is having . Also, the maximum participants with whom you want to share screen is limited in every tool .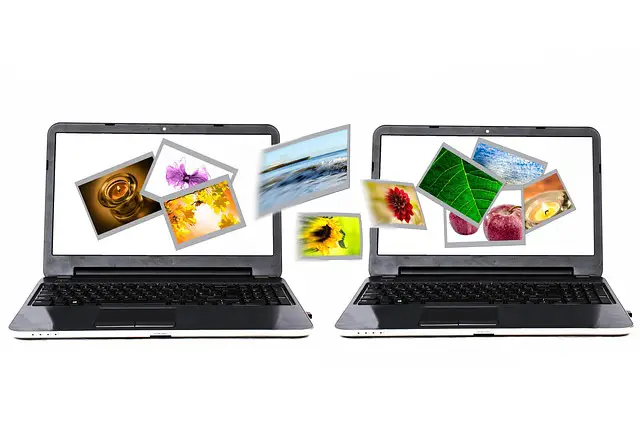 In order to troubleshoot any technical issue or to share a slide deck with your teammates , you just need to use any of the below applications . So without wasting further time , let us start exploring each of these free screen sharing applications to start your desired virtual collaboration right away. 
List of Top 10 Free Screen Sharing Software Available  !!
So here is the list of the most widely used screen sharing software as given below . So if you are in a hurry , then just go through the list below . (in the next section you will have brief detail of each of these applications)
Skype

Teamviewer

Zoom

Slack

Screen Leap

Join.me

Apache OpenMeetings

Google Hangout

GoToMeetings

Mingleview
So this is it . If you want to know more about other screen sharing applications , then just fill in the comments section . 
Free Screen Sharing Applications – A Brief Overview  !!
So now let us understand each software in brief detail as stated earlier . We will mainly look into the limitations and merits of each of this one by one . 
1. Free Screen Sharing With Skype 
This is the Microsoft owned virtual collaboration application which mainly specialized in carrying out cross-platform communication between users in the form of audio , text ,video message .
Moreover, it also offers a free screen sharing service seamlessly . You can also send files and share your screen within individuals or a group . 

However, it doesn't offer screen sharing options from mobile devices to the desktop application yet . Also it lacks some features compared to other video-conferencing application that already has.  If you are having users in your organization , using Skype tool then it's very helpful to share the screen right away .
Also this is available in almost all the platforms i.e.Mac, Windows, Linux, Android, iOS . So overall it offers a good cross platform compatibility in seamless sharing of screen with your peer colleagues or friends . If you want to know about the steps , you may refer to the previous post for Skype screen sharing . 
2. Free Screen Sharing With TeamViewer 
TeamViewer application is the second best free screen sharing software on our list . Apart from screen sharing, there are many other features you can avail indeed . It provides a seamless message sharing platform , where you can even share audio , files, and other documents .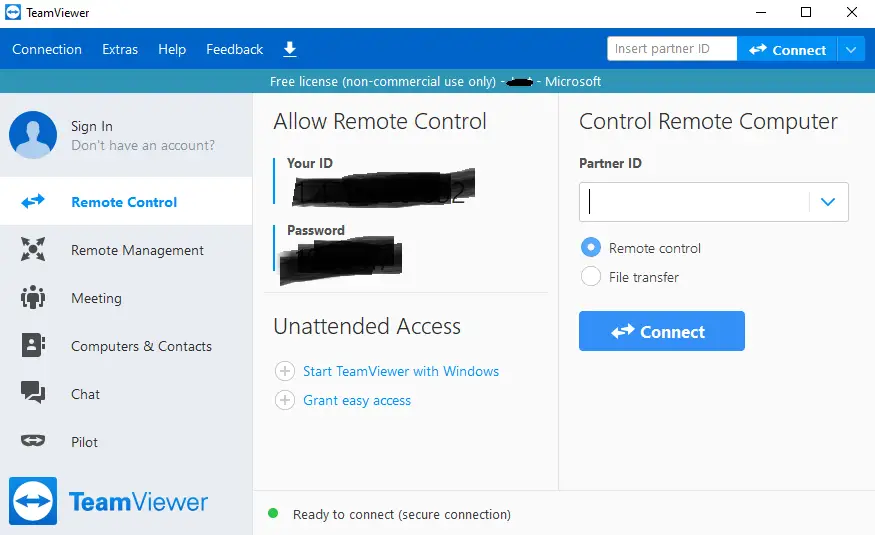 It works across several platforms, including Windows, Mac, Linux, Android, iPhone, and iPad, is available in more than one language . Moreover, you can even send invitation emails to other participants . You may even select the screen you want to share with others . This is really great if you don't want to share the entire desktop screen of your device . 
Apart from the cloud syncing feature , you may also enjoy the fully supported remote access facility for the applications .
Firstly one person has to initiate the presentation and share the presentation with others and eventually make others as presenters to make changes in the report using the various annotation tools available . 
This screen sharing application is free for personal use and chargeable for single business user . It also provides the fully experienced tech support for its enterprise communication platform .  
3.  Free Screen Sharing With Zoom 
Zoom is undoubtedly the best video conferencing tool out there . So screen sharing with Zoom essentially becomes the built-in inherent feature of this . With its free version, you may start an unlimited number of meetings with upto 25 participants and can conduct meetings for around 40 min .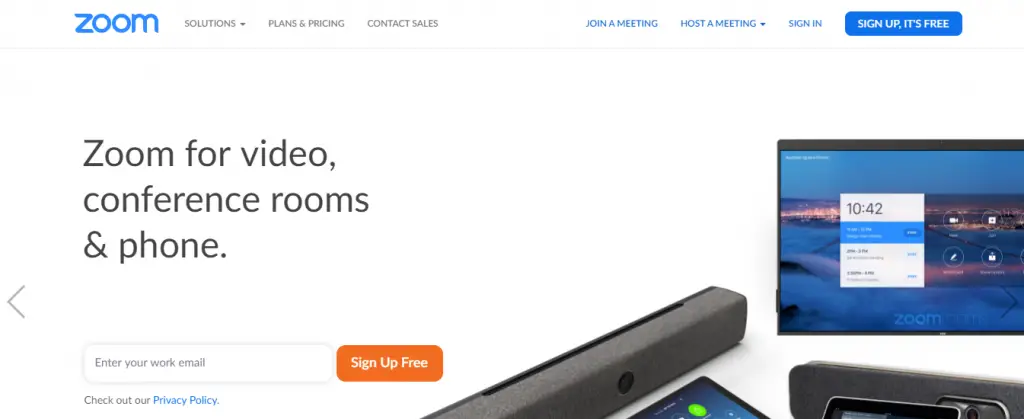 With its paid plan there are no such restrictions , also you can enjoy its dual stream and HD quality video streaming service . If you are facing network issues , then Zoom will manage the video quality in such a way that the bandwidth consumption reduced and there is no glitch in the streaming .
Zoom installer is indeed very lightweight  and the other non Zoom user will find it very easy to get started with this easy tool . This is great for putting on a webinar with multiple hosts where each one needs to access the same presentation screen to annotate . 
Zoom application is available for Mac, Windows, Linux, iOS, Android platforms till now .
4.  Screen Sharing With Slack
Slack is a cloud-based proprietary instant messaging platform . It also provides the screen sharing  feature with various annotation tools . It allows the integration of many other apps . Also, you may view the screen sharing sessions recorded right in your dashboard every time .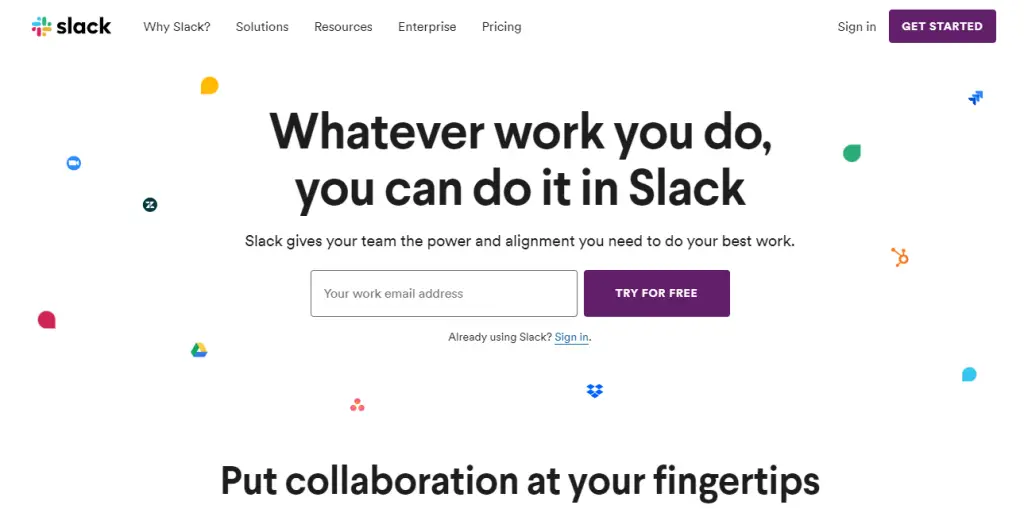 However the screen sharing with a video element aren't supported on mobile, and the Linux desktop app doesn't support remote access or others annotating the screen. It saves all the user data in the cloud servers and its paid plan starts from $6.67/user/month (billed annually) for a plan that includes screen sharing.
5. Free Screen Sharing With Screen Leap 
This is the quickest free screen sharing software available . In this first the presenter has to share the invitation to other users , then the participants need to click on the URL shared by the presenter .
That's it and the meeting will get start . It termed itself as the 'one-click screen sharing application' .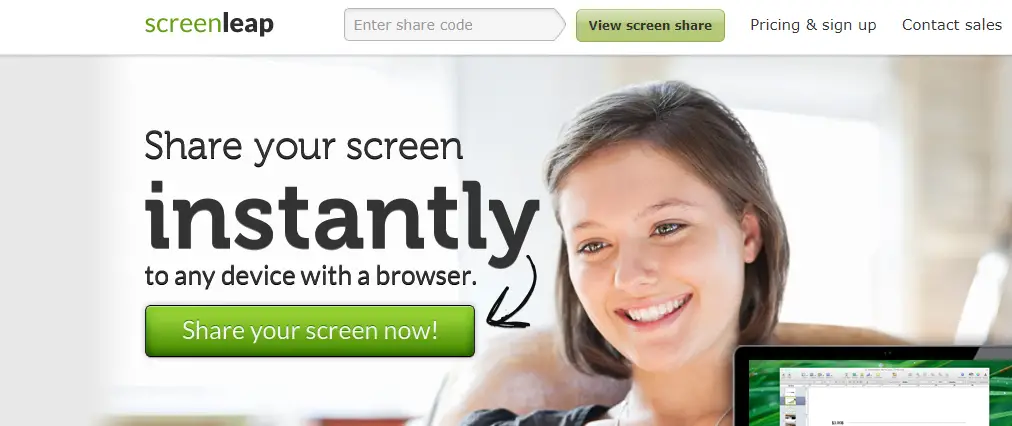 This completely based on the Java platform and there is a separate version available for Mac users . You can also share your screen via a six-digit share code that participants can enter on the Screenleap homepage. So basically there is no set up required for others to view the screen content and also there already a Chrome extension present for the same . 
For its free plan, you can share the screen for 40 min cap . For a higher upgraded version you need to pay . 
6. Screen Sharing With Join.me
Join.me is also a feature-rich video conferencing tool which further includes the screen sharing facility. It also offers the users to share screen seamlessly along with the VOIP capabilities .
Initially, you need to first install the desktop client .  Further in the free version, it offers features for transfer files, share controls etc .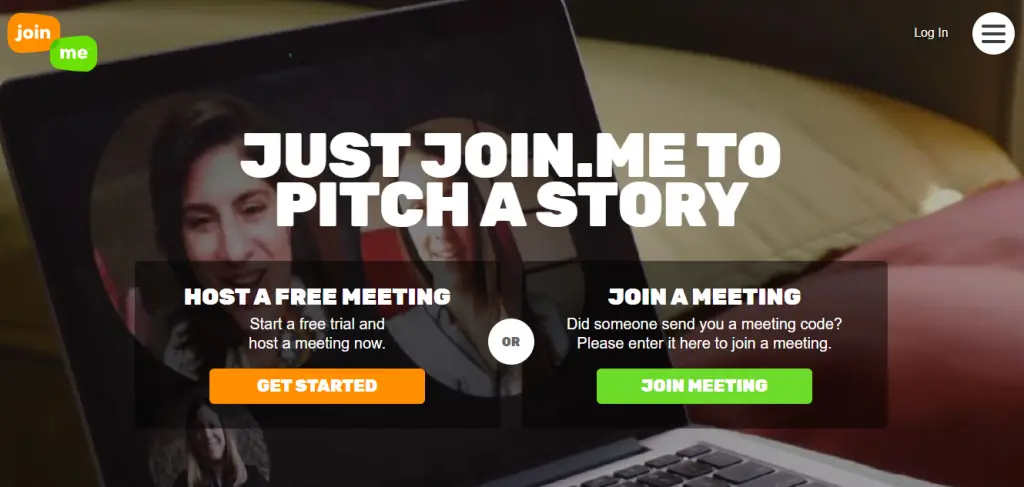 It offers unique tools on iOS for inserting and annotating images on a canvas, using already present icons to create diagrams, and more . Also you can enjoy the interactive whiteboard and screen region sharing capabilities.  
It also offers smooth switching between presenter and viewer, regardless of whether they're on the desktop or mobile apps. The host has to select the participant they'd like to pass host rights to and click Pass presenter . 
7. Screen Sharing With Apache OpenMeetings
This is also a useful and simple free screen sharing software . A web browser-based application that enables you to share the text message , audio , video, and screen sharing features . You may further record your screen sharing sessions .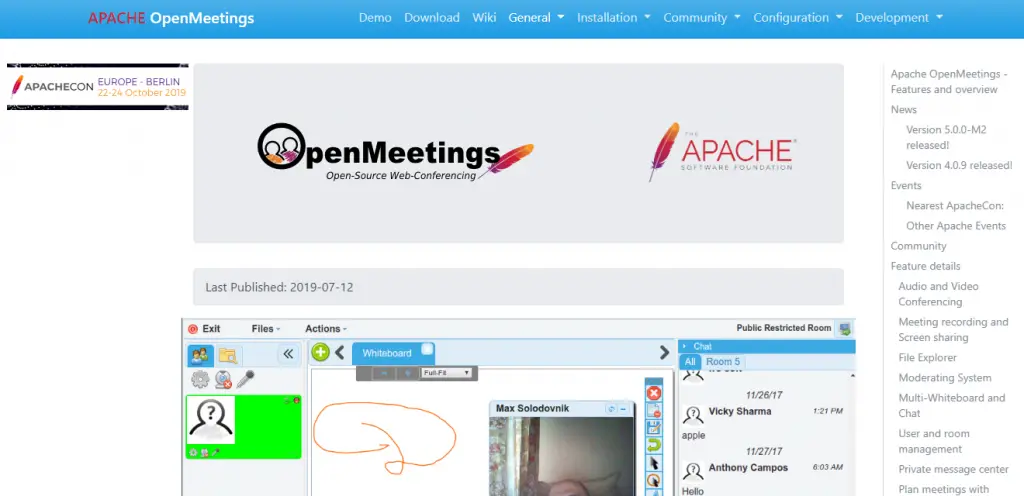 You may also find it useful for integrating with other integration tool (plugins) . This is a self-hosted application so no need to worry about any hosting requirements . It offers a presentation room for 25 people with a whiteboard facility . There are no limits on how many meetings you can have in a day or the number of participants in each session . It is totally free . 
8. Screen Sharing With Google Hangout 
This is a completely free screen sharing platform provided directly by Google . So with this, you can even make send text messages and make video calls with others .
So once you do a Hangout call to some other person , then you can see the screen sharing option by choosing the presenter . It is really useful as it is supported in cross-platform OS .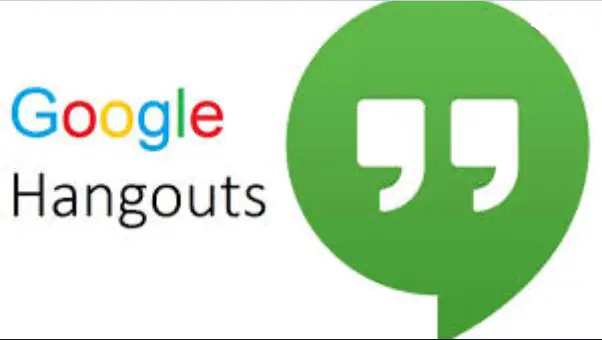 The only requirement is that the user should have a Google account to start any Hangout call . Moreover, you can also integrate the other Google apps along with this communication application . 
9.  Free Screen Sharing With GoToMeetings
This application basically developed by keeping mobile users in mind . With this application , you can do seamless video conferencing, audio calls , presenting, screen sharing , video calling , file sharing etc . It provides the features built in the android and iOS apps .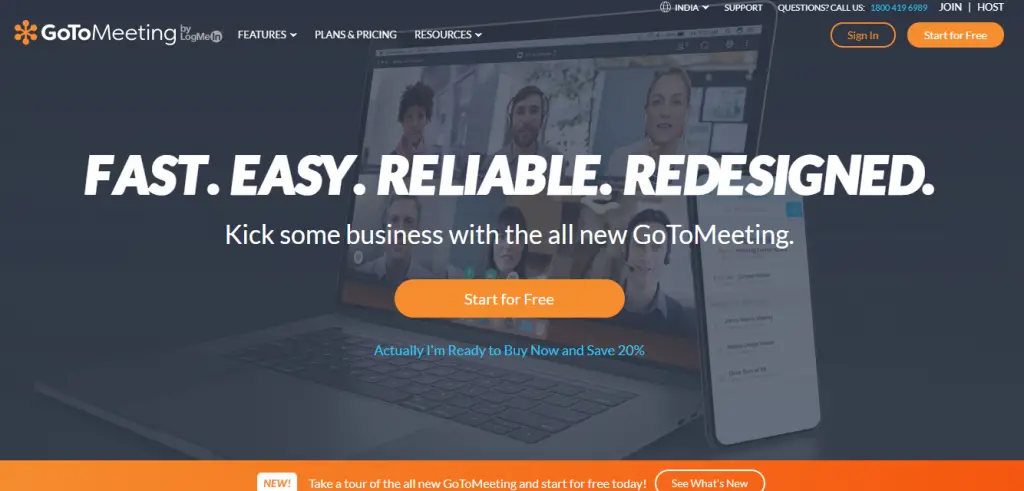 Mac, Windows, and Android app users can record screen sharing sessions, which can be automatically uploaded to cloud storage . It also provides various annotation tools and you need to pay for its upgraded versions .
10.  Screen Sharing With Mingleview 
This is also a completely free screen sharing tool, the only limitation here is that it is present only for the Windows users . So with this tool you can do seamless screen sharing with other users .
There is no limitation in participants, offers unlimited meeting hosting , no set up required, and no installation . This provides secure peer-to-peer connections over SSL and it doesn't require any firewall settings update .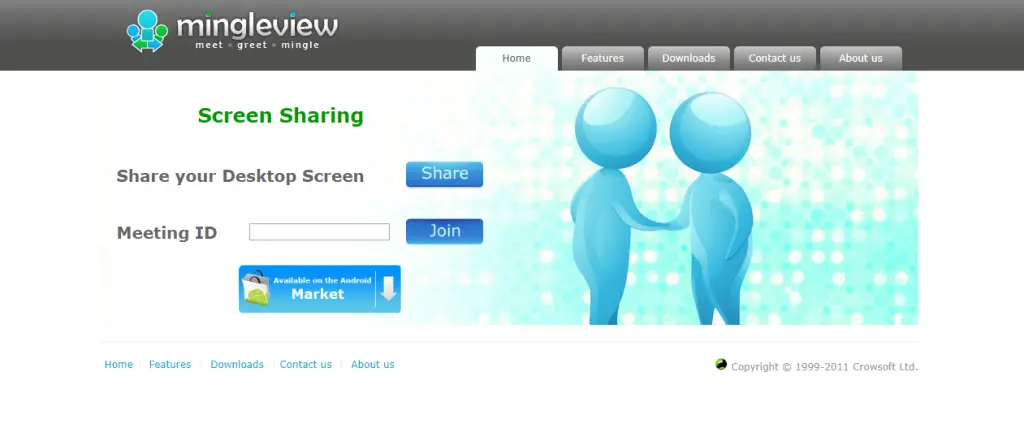 Best Free Screen Sharing Software – Final Thought !!
When you want to choose any screen sharing application , you should always keep in mind the features you want to use first . Each of the above tools offers a seamless screen share features .
Like the integration features , along with the annotation tools it offers and the ease of use for sure. Also, the tech support is further the biggest advantage if you want to use the tool more frequently . 
Hope you really enjoyed this free screen sharing software list . Let me know the one you like the most to share your screen with others in the comments section . Stay tuned for more interesting stuff .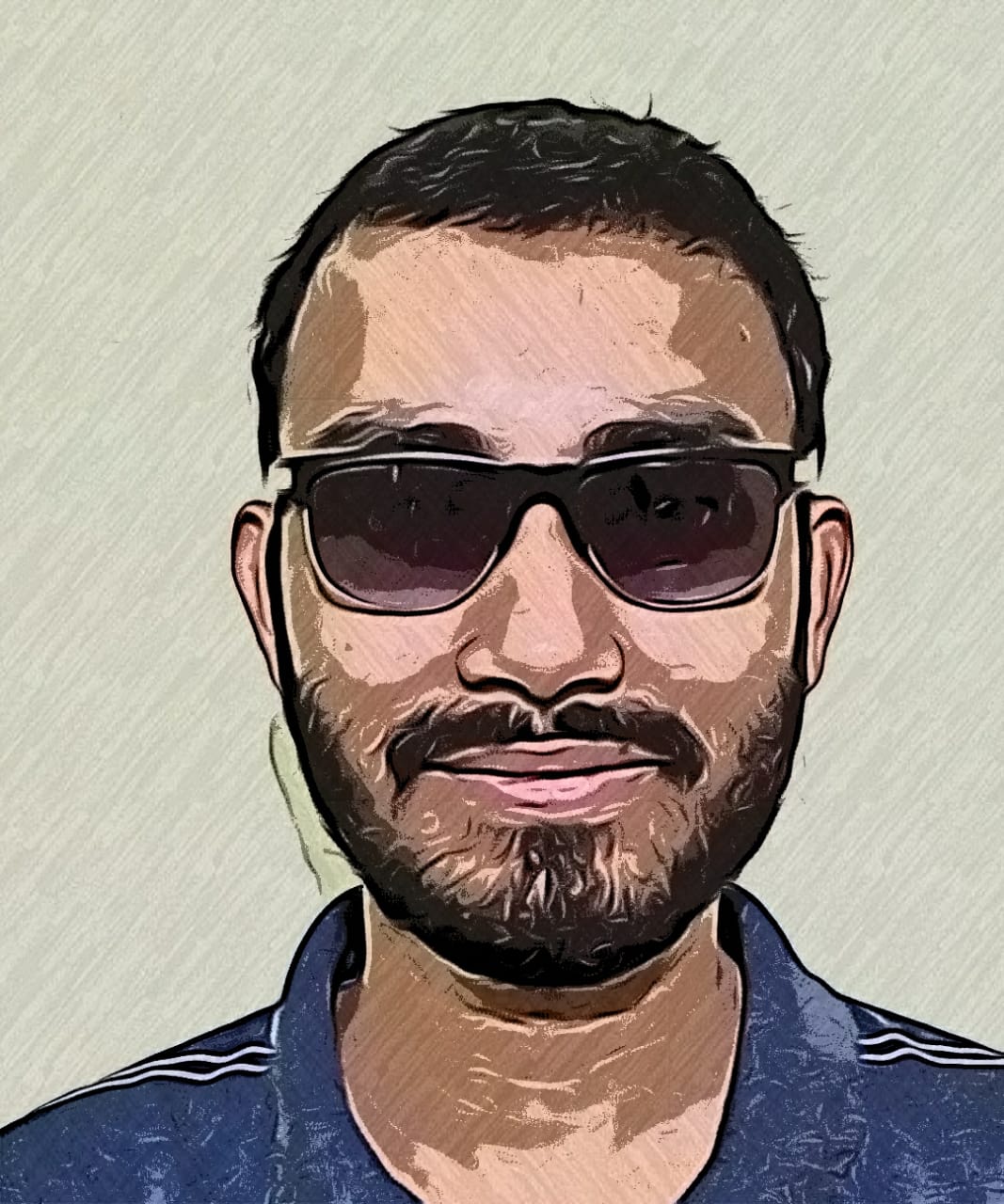 Aric is a tech enthusiast , who love to write about the tech related products and 'How To' blogs . IT Engineer by profession , right now working in the Automation field in a Software product company . The other hobbies includes singing , trekking and writing blogs .