Best Adblock For Safari Browser – The Complete Guide !! (Best Adblock Safari Extension Available)
While surfing your favorite Safari browser, it is indeed disturbing to see the unwanted ads on your web page or in your online streaming app . In the previous post, we have seen a detailed guide for blocking the intrusive ads in the Chrome browser .
So if you want to  block the same in Safari and enhance your browsing experience , you are at right place . In this post we will explore the list of the renowned and best Adblock for Safari browser . So just sit back and read further for the Safari ad blocker extension .
Note : Blocking Ads may improve your user experience (ads-free browsing) . But at the same time it will hamper the revenue of the free publications and thereby risk the ability of media to provide otherwise free content .
What Exactly These Ad Blockers For Safari Browser Do?
Safari ad blockers are basically the third-party extensions that aid you to block the adware (online advertising software) . Online ads mainly includes the pop-ups , text , video , social network ads . So using these Adblockers , will help you to protect your privacy and anonymity in this digital online space .
Safari ad blockers further improve your browsing experience by blocking the online ads which may otherwise hamper your online productivity by diverting your mind .
You can even protect your internet surfing history by enabling the tracking protection in these ad blockers , thereby keeping yourself safe from the data-stealing malware and malicious codes .
List Of The Free Best Adblock For Safari Browser You May Use !!
So without wasting any further time , its now time to see the consolidated list of the top Safari ad blockers for your Macbook . There are many free and paid ad blockers available , we will see each of these in detail in the later sections here .
There are tons of choices available and to make your work easier , we have listed down the most widely used and the best ad blockers for Safari here as follows :
AdBlock 
AdGuard
Ghostery
uBlock Origin
AdBlock Plus 
Unicorn Blocker
Disconnect Premium
We will explore each of these now in detail , their unique features and compatibility along with the merits they have .
Detailed Review Of The Best Ad Blocker For Safari You May Use !!
Now let us dig deep into each of the ad blockers listed above :
1. Adblock – The Best Safari Adblocker in our List !!
Adblock is one of the best ad blocker for Safari in this list . This is free to use and offers many features to keep you faraway from the disturbing online advertising . 
The top feature we liked about it's the web streaming services adblocking . So with this , you can even block ads in Youtube and other streaming service .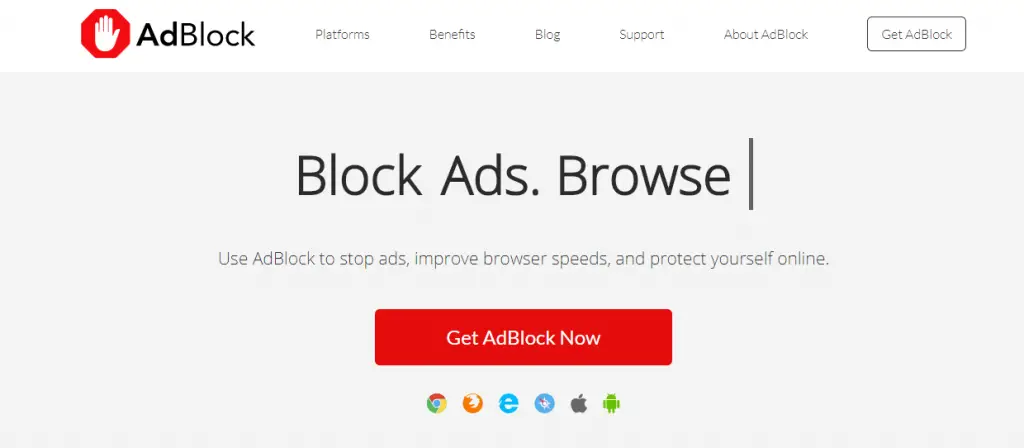 From its settings , you'll easily filter the ads you would like to allow in your favorite web pages , even you'll whitelist the sites where you would like to allow the ads to be displayed . There are ' Acceptable Ads ' present by default . (this is built-in)

Adblock comes with an optional "Acceptable Ads" feature that permits certain safe and non-intrusive ads. This will be turned off within the settings if you would like to dam all ads .
There's also a preset filter available and this is often little resource-heavy to use (when many tabs are open) .
The other best things includes the customization options present in this extension , you'll easily customize your web browsing experience in such a way that only ads you wish are shown, or uncheck it all and block almost everything.
Additionally , AdBlock doesn't store any of your browsing history and never ask for your personal info while installing the extension in Safari .
It prevents the banner ads from downloading within the content that you're reading and stops commercials from showing in your screen.
2. AdGuard – A Good adblock Safari alternative !!
AdGuard is essentially the next feature-rich ad blocker for Safari on our list . In this, you'll even block the sites from capturing your browser tracking details . With its tracking protection filter , you further stop sharing your tracking details online .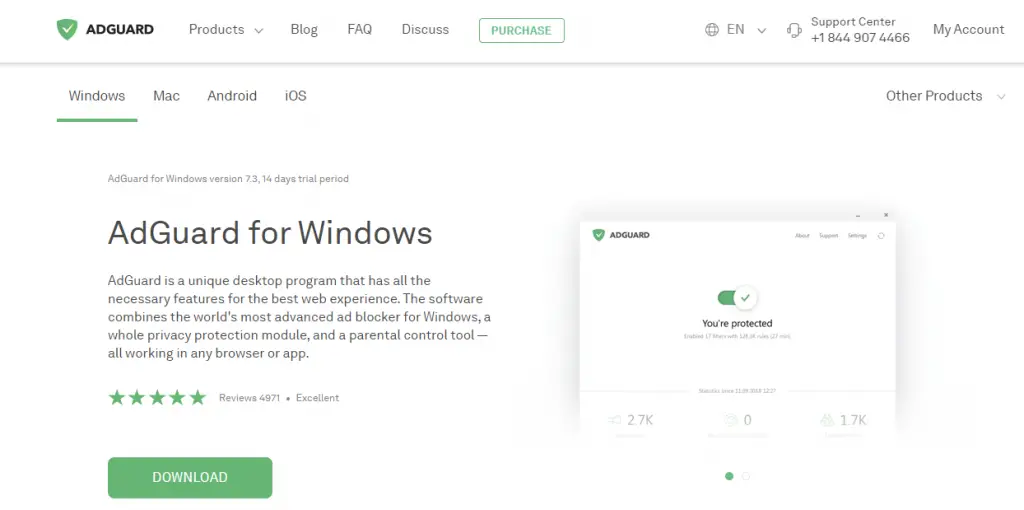 You can easily block any online advertising . So with this , you'll precisely block the Youtube (or any online streaming application) , Facebook , static page ads , social networking ads etc . You only have to install its lightweight Safari extension and enjoy its ads blocking services as offered .
You may even install its web clients or the mobile application to further use its enhanced and more advanced features efficiently . AdGuard claims its ad blocker as the most technologically advanced (not verified though) . So with this adblock Safari extension , you'll further increase your browser speed .
It has a unique function called as the Element Blocking that can block any unwarranted or undesired content from appearing on your screen. So with this you'll easily block the spammy adware and stop the ad networks from popping up .
3. Ghostery – One of the Innovative Adblock For Safari !!
Ghostery is indeed the best ad blocker for blocking the web trackers and cookies capturing sites (cache history) , thereby furnishing you the privacy you desired always .
It explicitly blocks the site analytic programs and prohibits video ads from automatically starting.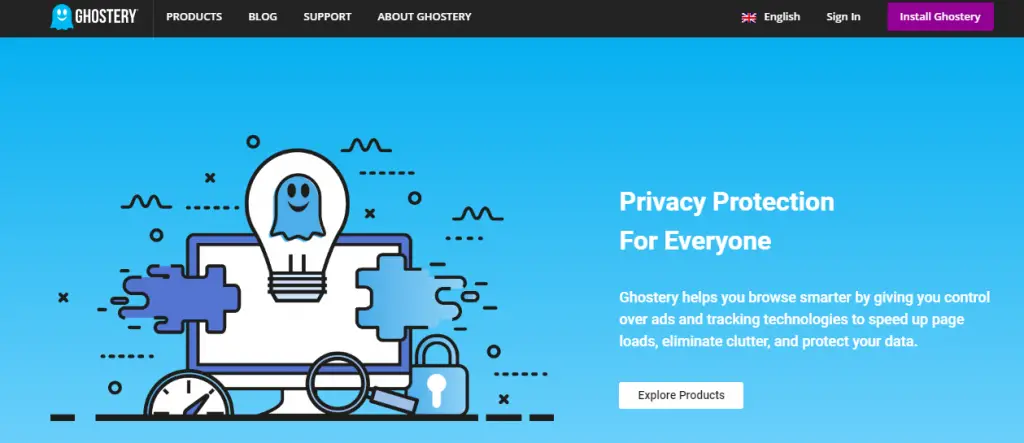 Ghostery blocks both pop-ups and banner ads in any online content .The Ghostery extension efficiently blocks the online ads , adult intrusive contents , and site analytics trackers easily . This is also the highly customizable ad blocker for Safari .  You can even blocks social widget trackers .
Additionally, there's one thing that's indeed praiseworthy i.e Ghostery won't capture any of your browsing history or any personal data (unlike other ad blockers) to reinforce their offerings and improving their service . Ghostery breaks down every page you visit with the detailed information of the of trackers and ads being employed by that specific site .
4. uBlock Origin – The most advanced Safari ad blocker !!
uBlock lite for Safari is the free and open-source adware blocker application . With this you can easily block the intrusive ads , trackers, malicious codes , annoying pop up ads etc to enjoy the ads-free experience you desired .
It can further allow its users to choose separately whether they want to block the pop-ups, large media elements, remote fonts and JavaScript, all while being lightweight on the browser .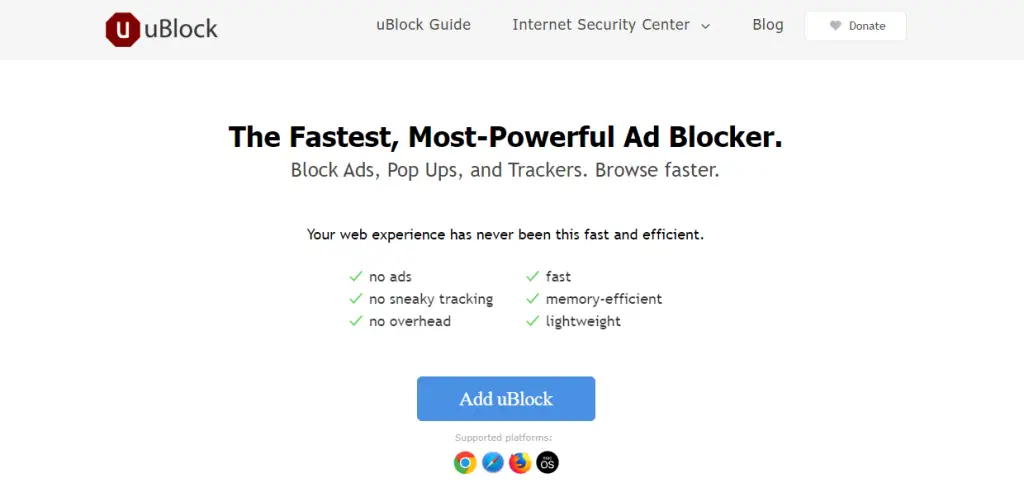 Individual sites can be further whitelisted fro inside the tool itself, and there are detailed stat breakdowns .
You can easily choose the lists of ads you would like to block, including the banner and online video ads, but can also create your own filters based on the lists of host files. uBlock Origin also stops some malware and trackers to steal your browsing data . 
5. AdBlock Plus – A Worthy Safari AdBlocker Extension !!
Adblock Plus is our second most recommended Safari ad blocker Extension . It is indeed very simple to use and has a user friendly UI . You can easily block the annoying pop/text/video/social network ads , and can also set domain list to filter out the blocking functionality .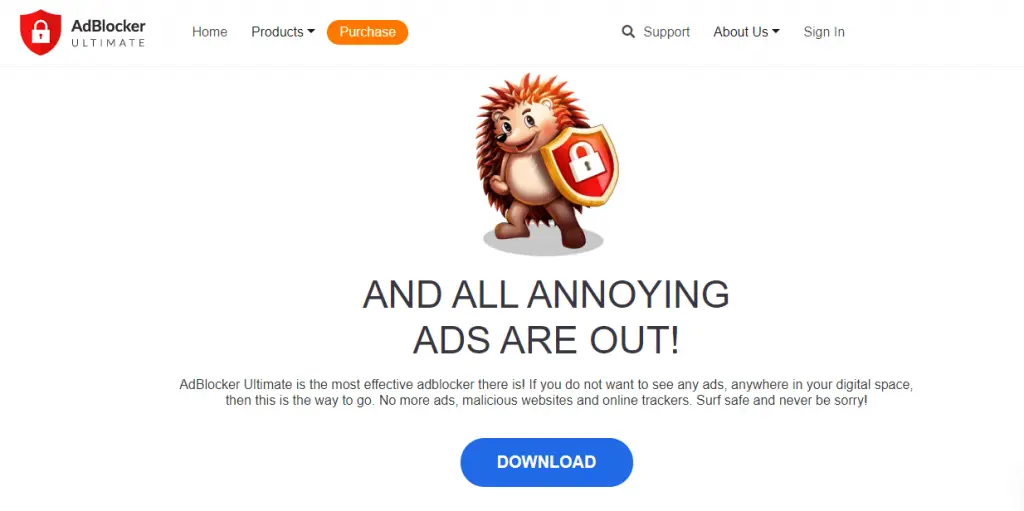 Don't confuse this with the Adbock we mentioned earlier in this post . Both are completely different ad blockers . AdBlock Plus blocks ads with trackers and malicious codes attached to them but does allow the legitimate, or acceptable ads through that tend to help websites earn little revenue . 
There is a feature of ' Acceptable Ads ' , which is on by default . Due to this it display some safe ads in the web pages . This you can however block by changing the settings . So with its whitelisting feature you can easily decide the sites in which you want the ads to be displayed . 
It offers an all-round ad-blocking service to all who install its Safari extension for blocking unwanted ads. So go ahead and try this great adblock Safari extension . However blocking Twitter ads is still an issue . This is the best cross-platform Safari ad blocker . 
6. Unicorn Blocker – The best Safari specific Ad Blocker !!
Unicorn Blocker can efficiently increase your battery life and can increase the web browsing speed to next level . This is the Safari-only extension that boasts of delivering 3x the blocking speed than other ad blockers . This is really great if you are using all Apple supported products .
It further supports Apple-supported content blocker API , with this you can easily block the various ads before they load in any web page along with the clutters .
It can easily block many ad types including the pre-roll ads , redirects , spam links , sexual intrusive ads etc . It is not free to use (the bad part) . So just go ahead and enjoy the ads-free experience with this Apple OS optimized Safari adblocker .
7. Disconnect Premium – Last But Not The Least !!
Disconnect Premium is the last Safari ad blocker in our list . This is basically known for its VPN and the added features to retain your privacy online while browsing the internet . It blocks the attempts by the marketing firms and websites , which want to steal your browsing history .
Disconnect aims to be a service that protects your privacy online by securing your connection and blocking attempts to track you online. The built-in tracker blocking includes a visualization feature to show just how many websites and advertising companies are trying to follow you around.
This part of Disconnect is free for anyone who cares to use it on their PC. Once you level up to the VPN, you have to pay. since Disconnect has built-in tracker-blocking anyway, you could just visit the website and block it at the source . You can even switch between the UDP and TCP connection from the settings icon .
With Disconnect you can easily expect speeds that are good enough for streaming and most other common uses. You may try this Safari adblocker extension , along with the VPN service it offers , if you really care about your privacy online .
Best Adblock For Safari Browser – Final Words !!
Ads in any website is the only source of revenue for the blog owners in exchange they provide you the precious valuable content  you search in the search engine . So if you really want to get rid of these distracting intrusive ads , you may opt-out from the above listed Safari ad blockers . 
Ads can also hamper your online productivity by consuming your system resources for displaying the unwanted online ads .
Further there may be sites tracking your browsing data and cookies history to offer you the matching content and ads . To get rid of all these you can surely opt-out for a nice feature rich Safari ad blocker extension.
Hope you really enjoyed this post regarding the Safari adblockers you may use . Stay tuned for more interesting stuff in this series . Let me know your choice and decision in the comments section .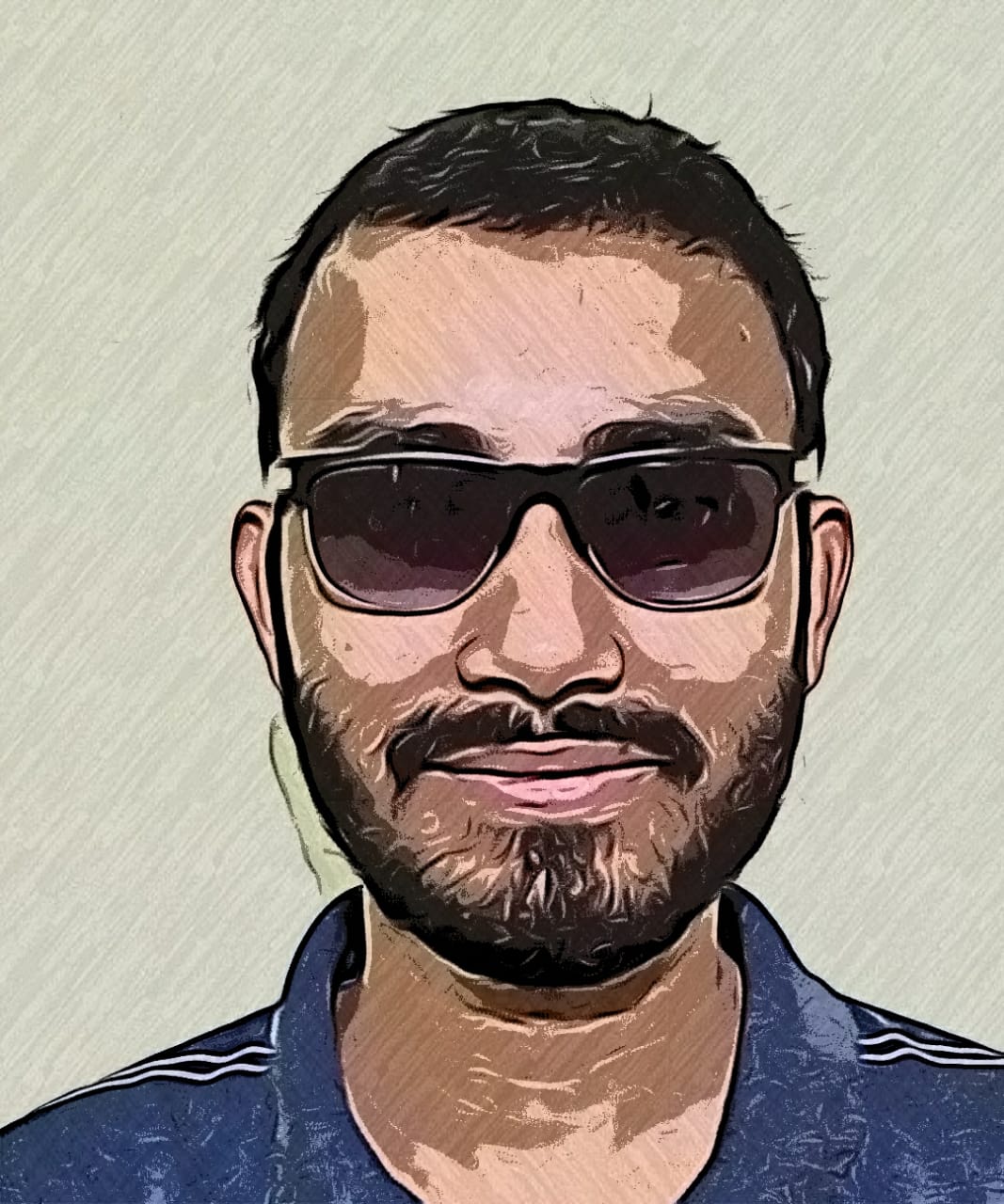 Aric is a tech enthusiast , who love to write about the tech related products and 'How To' blogs . IT Engineer by profession , right now working in the Automation field in a Software product company . The other hobbies includes singing , trekking and writing blogs .