Best Adblock For Firefox Browser – The Ultimate Guide !! (Best Firefox Ad Blocker Extension)
Are you really tired of watching the unwanted ads that constantly hamper your online productivity by diverting your crucial attention. If yes, then you are in the right place . In this post, we will look into the most widely used Firefox Adblock extensions.
In order to get rid of the adware (online ad software) , then probably its time to look for some good Firefox ad blocker tool . So just sit back and read further .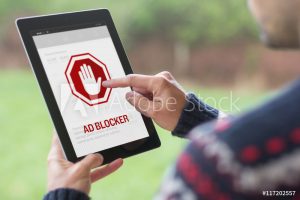 What Exactly These Firefox Ad Blockers Do ?
As the name suggests , the main role of these ad blockers is to block the spam links , Ads , social network links , redirects, and other malicious codes to load along with the web pages .
At the same time , these ads are mainly the sole source of income for any free website like ours , which provides you the required info you want online.
So in order to enhance your browsing experience by opting for an ads-free experience , you can always settle with some praiseworthy ad blocker extension for Firefox browser .
You can even hide your tracking data and can save yourself from the online phishing links which may otherwise cause you an imminent risk of losing data to some cyber-criminal .
List Of Free Firefox Ad Blocker Extensions Available !!
From the plethora of options available to choose from, here we have listed down the 7 best Adblock Firefox extensions for your ready reference . You may refer the list as follows :
AdBlock 
AdGuard
Ghostery
uBlock Origin 
AdBlocker Ultimate
AdBlock Plus 
We will now dig deep into each of these for their merits and demerits respectively in the subsequent sections .
Note : The above list is not in any specific order . Each one is having some unique feature , which precisely makes it separate from others .
Detailed Analysis Of  The Firefox Adblock Extensions Available !!
Now its time to explore the detailed review of each of the above-listed AdBlock Firefox extensions mentioned above . So sit back and read further .
1. AdBlock – The Best Firefox ad blocker in our List !!
Adblock is a widely used ad blocker for Firefox . This is completely free and provides you with many features to keep you away from the disturbing intrusive online advertising  The top feature we liked about it is the online streaming services ad blocking .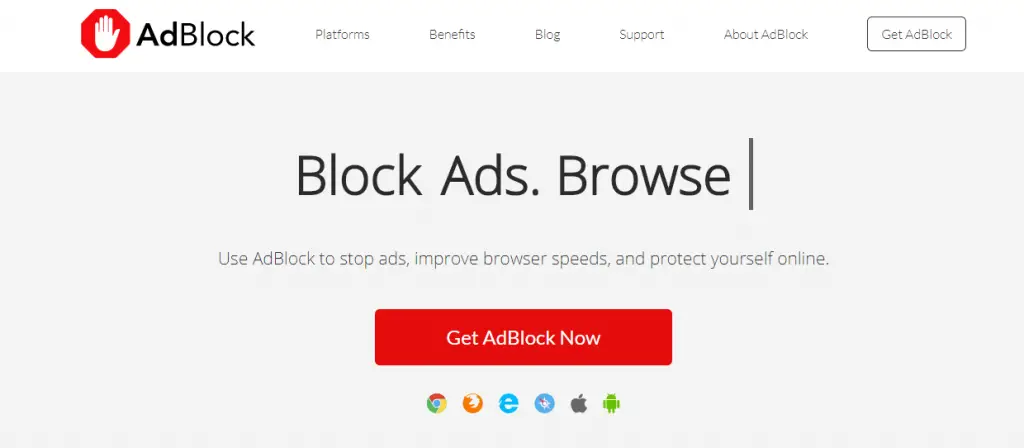 So with Adblock , you can easily block ads in Youtube and in any other streaming service online . From its settings , you can easily filter out the ads you want to see , even you can anytime whitelist the sites where you want to see ads .There is a default option of ' Acceptable Ads ' also available here. (this is built-in)
Adblock comes with an optional "Acceptable Ads" by default , a feature that allows certain safe and non-intrusive ads to get displayed on the sites .
This can be turned off in the settings if you want to block all ads .  There is also a preset filter available and this ad blocker is little resource-heavy to use.

The other great things are the customization options present in this, you can easily customize your Firefox web browsing experience so that only ads you like are displayed , or uncheck it all and block just about everything.
Additionally , AdBlock doesn't track any of your browsing history and never ask for your any personal info while you install the extension in your Firefox browser .
It precisely prevents the banner ads from downloading within the content you're reading and stops commercials from popping up on your screen .
So it is a highly recommended ad blocker in our list , just install the extension and be rest assured of the regular updates. Moreover it is completely free , just go ahead and enjoy the ads-free experience right now .
2. AdGuard – A Good Adblock Firefox alternative !!
AdGuard is the next ad blocker for Firefox browser . Here you can even block the sites from capturing your tracking details with its helpful tracking protection filter , you can easily stop sharing your tracking details online . You can easily block any online advertising as per their type .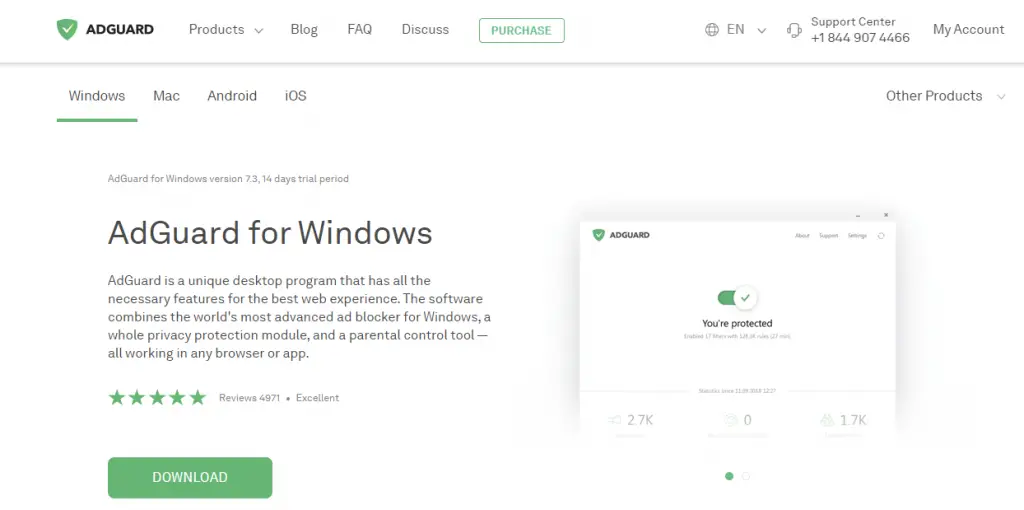 So with AdGuard, you can easily block the Youtube (or any online streaming application) , Facebook , static page ads , social networking ads, etc  . Just install its lightweight  Firefox extension and enjoy its ads blocking services efficiently . 
You may even install its web client or the mobile application to use its more advanced features seamlessly. AdGuard claims its adblocker tech as the most advanced in this space (not verified) . So with this adblock Firefox extension , you can additionally increase your web browser speed . 
It has an advanced function called Element Blocking that prevents any unwarranted or undesired content from popping up on your screen. So with this, you can easily block any spam adware and pop up ad networks right away. 
3. Ghostery – One of the Innovative Adblock For Firefox !!
Ghostery is the best tool for blocking web trackers and cookies capturing sites , thereby providing the required privacy you desired always efficiently .
It can block any type of site analytic programs and prevents the video ads from automatically getting displayed. It blocks both the pop-up and banner ads in any online content . 
The Ghostery extension efficiently blocks online ads , adult contents, and site analytics trackers easily by changing the settings in the Ghostery application . This is also highly customizable, and you may initially find it difficult to get used to it .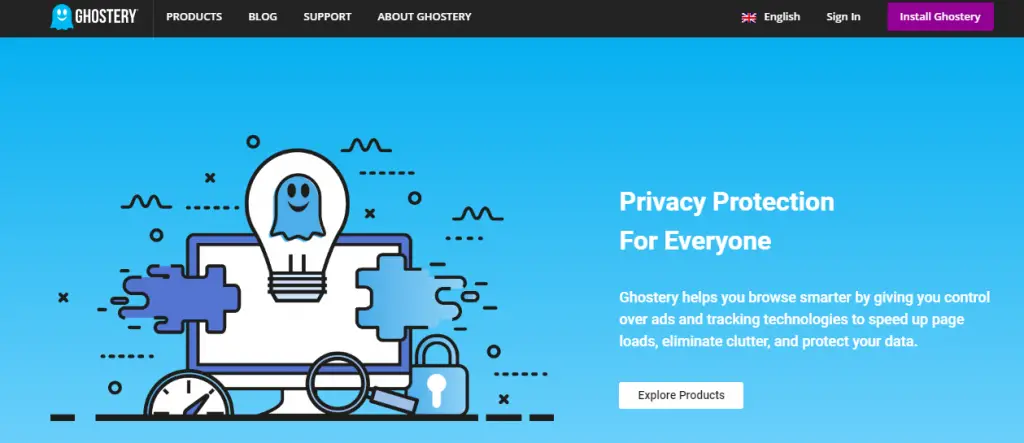 Ghostery will not capture your browsing history or any personal info (unlike other ad blockers) to enhance their offerings and improving their service . Ghostery breaks down every page you visit with detailed information of the types of trackers and ads being employed by that particular site .
4. uBlock Origin – The most advanced Firefox ad blocker !!
uBlock is a free and open-source adware blocker application for your Firefox browser . With this, you can easily block the nasty intrusive ads , trackers , malicious codes , annoying pop up ads etc .
It further allows its users to decide whether they block pop-ups, large media elements, remote fonts, and JavaScript, all while remaining lightweight on the browser.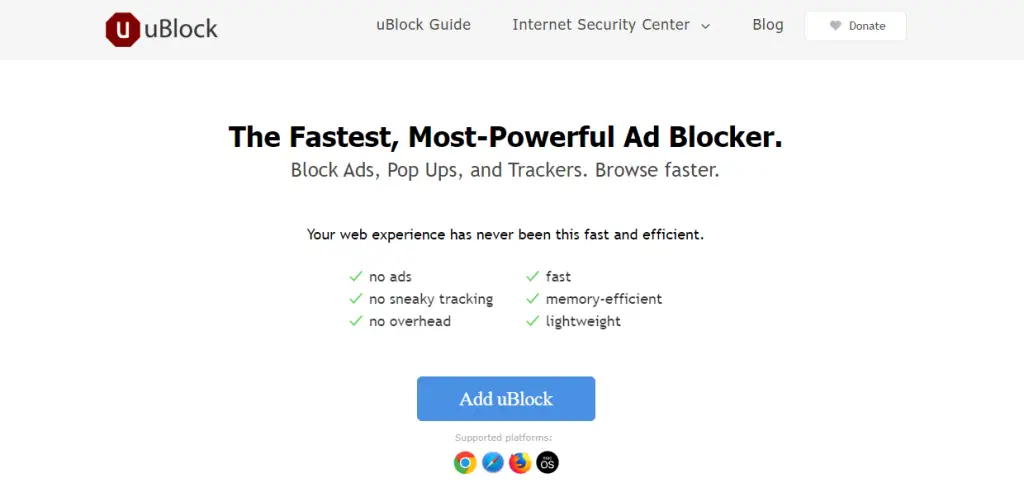 You can even see the individual sites that can be whitelisted and there are detailed stat breakdowns . You can easily choose the lists of ads you like to block, including the banner and online video ads, but can create your own filters based on the lists of host files. uBlock Origin also blocks any malware and trackers to steal your browsing data . 
5. Adblocker Ultimate – A truly Great Firefox Ad Blocker in the list !!
 Adblocker Ultimate can block almost all ad types for you , i.e. banner ads , pop up ads etc along with all the clutters that exist along with the adware codes completely and hence reducing the system resource consumption . It doesn't have a whitelist , so there is no way to make an exception for an ad or pop-up to get through .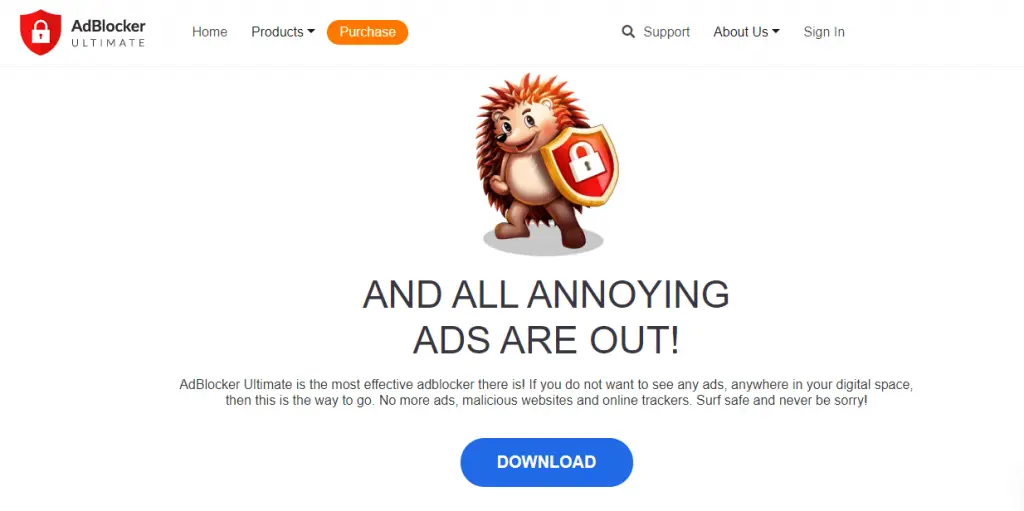 It is exclusively designed to furnish you the innovative security and privacy features . It will block all the annoying ads and spam codes that can otherwise cost you a lot , at the same time providing you an ad-free experience. It is present in almost all the browsers as extension i.e in Chrome , Safari , IE , Firefox etc .
6. Adblock Plus – Last but not the least !!
Adblock Plus is the last recommended Firefox adblocker application .It is very simple to use and has a user-friendly intuitive UI . You can easily block the nasty pop/text/video/social network ads , and can even set the domain list to filter out the blocking filter .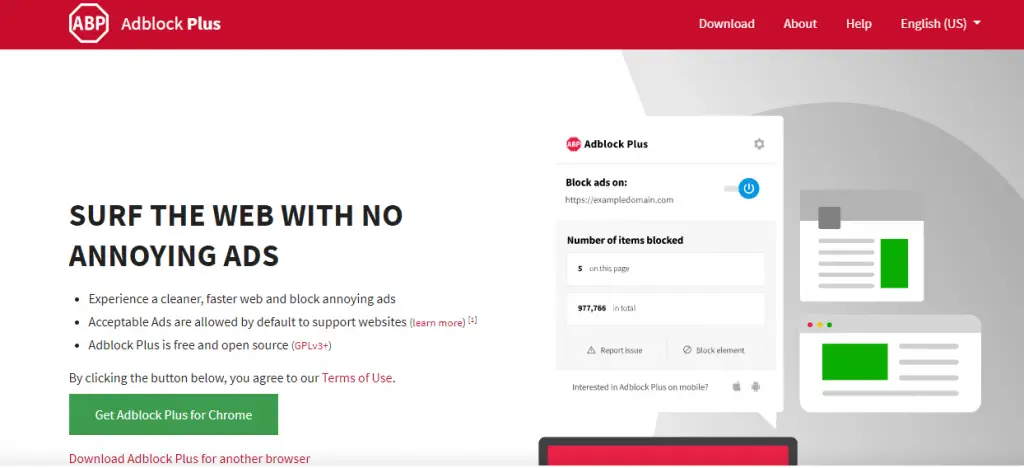 No need to confuse this with the Adbock we have mentioned earlier in this post . Both are completely different . AdBlock Plus blocks ads with trackers and malicious codes attached to them but also allow the legitimate, or acceptable ads through that tend to help websites earn a little bit of revenue . 
There is  ' Acceptable Ads '  present , which is on by default . Due to this it display some safe ads in the web pages . This you can however block by changing the settings . So with its whitelisting option you can decide the sites that you want the ads to be displayed . 
It offers all round ad-blocking service to all who install its Firefox extension by blocking the unwanted ads whatsoever . So just go ahead and try this great adblock Firefox extension . 
Best Adblock  Firefox Extension – Final Thoughts !! 
Your online privacy and security is the topmost priority , so you may even enhance this by not sharing your tracking details and cookies history with your ISP and search engine anymore. Then it is indeed imperative to install one Firefox ad blocker form the above-given list .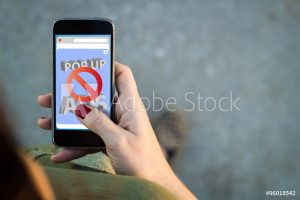 You can now block the malicious adware (ad codes) , phishing sites, and spam links from stealing your data by implementing a well praised and feature-rich adblocker right away .  
Hope you can now make a sagacious decision of choosing a good Firefox ad blocker from the above list quickly . You can enjoy all the basic functions in the free version itself , but if you spend some extra penny then you can get even more advanced features .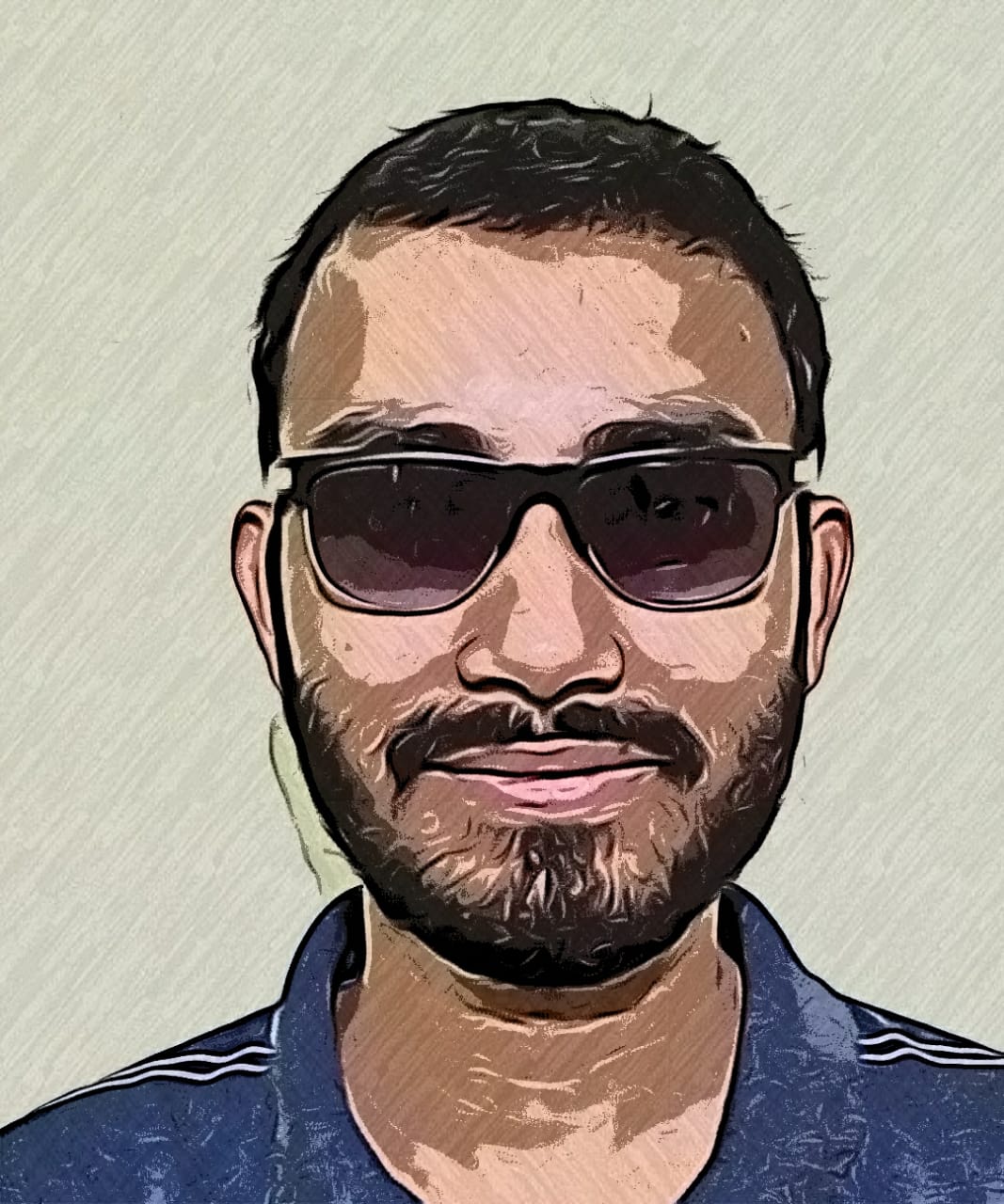 Aric is a tech enthusiast , who love to write about the tech related products and 'How To' blogs . IT Engineer by profession , right now working in the Automation field in a Software product company . The other hobbies includes singing , trekking and writing blogs .