Best Cloud Storage Dropbox Alternative For Business !! (Free Cloud Storage Services And Google Cloud Storage Review)
Dropbox is the renowned cloud storage application where you can securely store your data and the data gets stored in the Dropbox servers , and then you can access the data in any device which has Dropbox installed in it . In this post , we will look into some other popular cloud storage services which offer more enhanced features and value for your money .
So just sit back and read further for the best cloud storage Dropbox alternative for your business . Later we will also learn about the Google Cloud Storage Services in detail .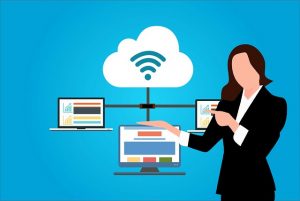 What Exactly Are These Cloud Storage Providers ?
Today , there is huge amount of data present everywhere . So it is indeed not advisable to store this enormous amount of data in your local storage (local machine) .  Here comes the main advantages of the cloud storage providers .
With the cloud storage services, you can easily store the data securely in a central data warehouse (cloud storage space) , from where you can easily access the files and other data seamlessly in any other device connected over a common network (internet) . So you no need to worry about the data back up and storage anymore .
Most of these cloud service providers charge on the basis of your consumption and the advanced features you have chosen .  However the cloud security is one of the concerns .
But the security is far enhanced now by the inception of more advanced encryption techniques and multi-step authentications levels .
List Of Best Cloud Storage Dropbox Alternative Available !!
Dropbox is the oldest cloud storage provider . So it precisely got the initial headstart in this cloud storage services arena . But gradually many other better and more feature-based cloud storage providers joined this service model . Now we will explore the top cloud storage Dropbox alternative available :
BOX
OneDrive
Amazon Drive
Google Drive
Sync.com
pCloud
IDrive
As we can see from the above list , that Dropbox is not the only solution present for meeting your cloud storage requirements . Now we will explore each of these cloud storage providers in detail .
Detailed Review Of The Best Dropbox Alternative Available !!
Let us now dig deep into each of these in detail without wasting any further time. So just proceed further :
1. BOX – A worthy Dropbox alternative For Business !!
BOX is a well known Dropbox alternative in the cloud storage space . It is basically a cloud service provider for the business users ,  and offers a modest 10GB cloud space in the freemium plan .
However the uploading limit is only about 250MB , so a big no for sending large files (in free plan) .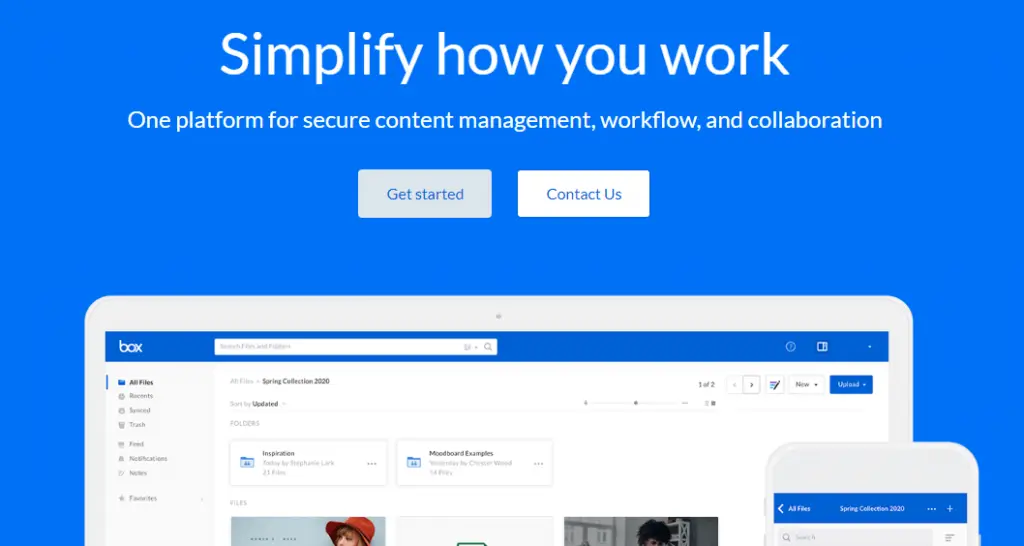 The security is based on the encryption standard , which is top-notch with 256-AES so your files are safe from hackers or any malicious attacks .
It has a well designed and intuitive UI that makes it really very simple to use and user friendly . Additionally you can have many collaboration features available to integrate many third-party apps in its platform .
You can integrate the Microsoft's Office suite support , so you can easily edit the documents from your BOX account itself (without opening them) .
It also offers chat support , so that you can collaborate and chat with the teammates in real-time . With the web version, you can create and edit files either in Microsoft Office or Google Docs and work with them online via the free Box Plug-in .
This is present in almost all the OS platforms i.e. Windows , Mac , Android , Linux  etc . So the app integration is the biggest merit of this cloud storage app . But at the same time it is bit expensive and complex to use at first .
2. Microsoft OneDrive – A Great Cloud Storage Service Provider Indeed !!
When we talk about the cloud storage providers , then this application is the first name that pops up in our mind as a true Dropbox alternative .
Precisely it is the real competitor of Dropbox and also the other behemoth i.e. Google Drive in furnishing the cloud storage service model .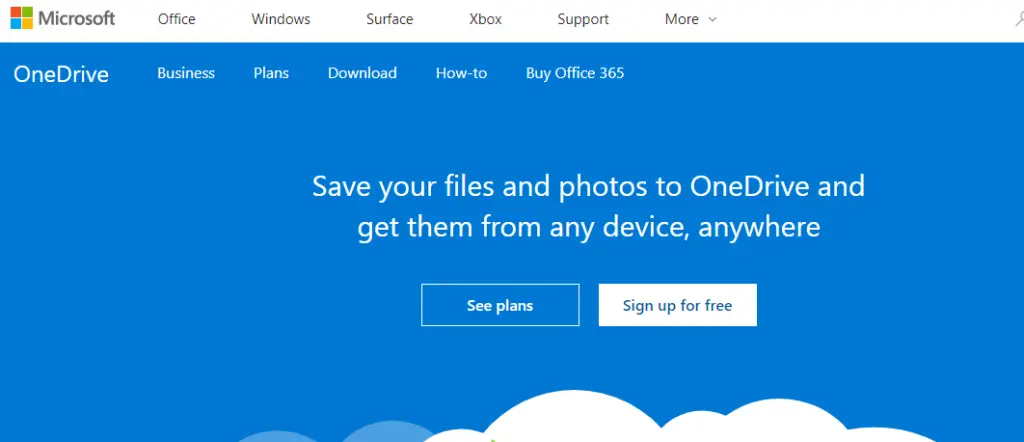 The best part here is that , you can even enjoy the Microsoft Office suit with the paid plan of One Drive . It comes by default installed in any Windows 10 device .
Further you can enjoy the selective sync feature (selectively sync the files into OneDrive cloud servers from your hard disk) .
So if you are a student , or a person who love to work on Word and Excel much , then OneDrive is your solution as a worthy cloud storage provider . It also has the best OneNote support builtin , and can sync the files in real time .
Same as Google Drive, it also has a free version which gives you access to 15 GB of storage. OneDrive pricing plans are also very flexible, allowing you to chose the plan which suits your needs.
3. Amazon Drive  – A not so worthy competitor !!
If you are having an Amazon account , then you can go ahead and enjoy the Amazon cloud services . However, it is not so popular choice among the best cloud storage providers, like the Box , Google Drive , OneDrive etc .
But still you can give it a try . Basically it lacks many features that makes it a last choice in our list .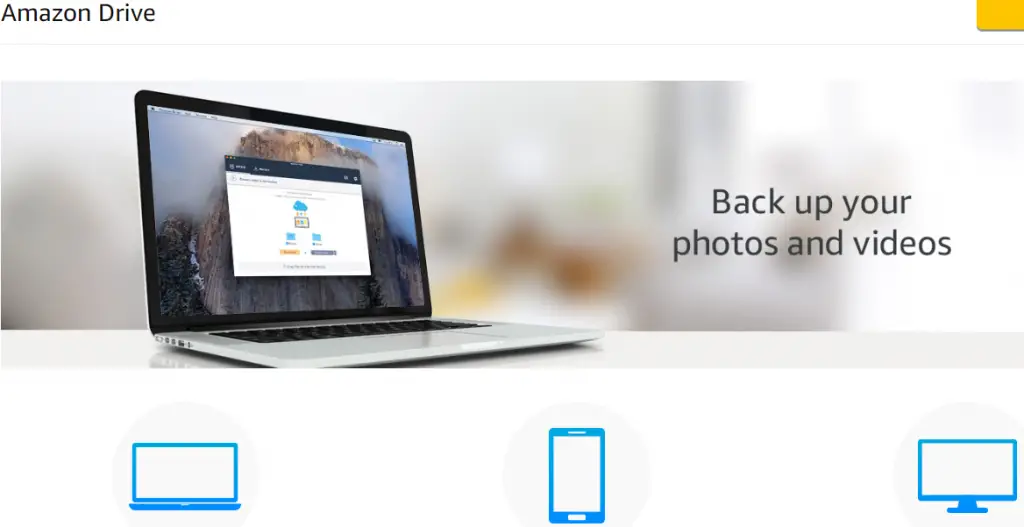 It provides a storage space , and a modest 5GB storage in the free plan . It does not provide the file encryption facility (like in Dropbox) , it can also provide selective sync and no folder sync ability is present . It offers 13 subscription plans , and also an unlimited photo storage feature .
Once you upload your files, you can share them using basic sharing features. You can generate a link, email it or share your files directly to social media . There is even no sharing protection available though .
4. Google Drive – The Best Cloud Storage Provider Of All !!
Google Drive is the first name that come to our mind when we think about the secure and trustworthy cloud storage service provider .  It offers a great collaborative tools and real tie desktop to desktop sync features . You can even make use of the other Google tools like the very useful Google Docs , Google spreadsheets etc .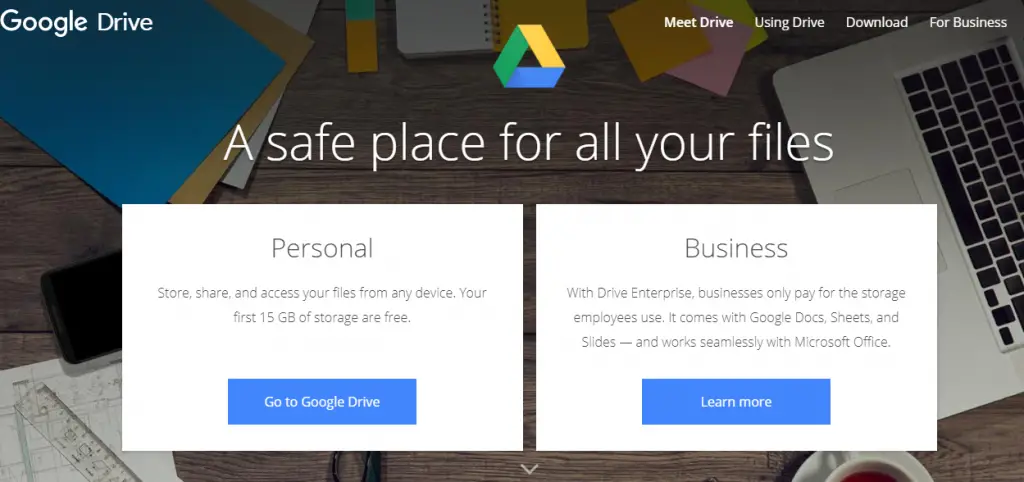 Google Drive provides 15GB of free storage and unlimited storage for photos if you save them compressed to 16 megapixels. Google basically provides more generous storage capabilities , and also much reasonable in its pricing as compared to Dropbox .
With Google docs , you even have the  speech to text feature and can make or edit comments in any documents in real-time, your teammate then can review it seamlessly . Google Drive gives you an initial storage of 15 GB, which is shared between all of the services in your Google Account (Gmail, Photos, etc) .
It features also include a complete  Google's office suite, Calendar, Keep and more. On top of proprietary apps, Google integrates with many third-party apps . However it doesn't provide any file sharing protection (password protected files) . You can even set permissions for collaboration of any of your team mate .
5. Sync.com – A Top Contender In The Best Cloud Service Provider !!
Firstly don't confuse by its name (the .com extension) , it is also present in the Android , Mac OS platform , iOS etc . Sync is rather the best cloud storage provider if security is your top priority . It offers a generous 5GB of free cloud space .
And also you can enjoy password protection for sharing files , can set link expiration date and can set permissions for the file accessing abilities to your team members .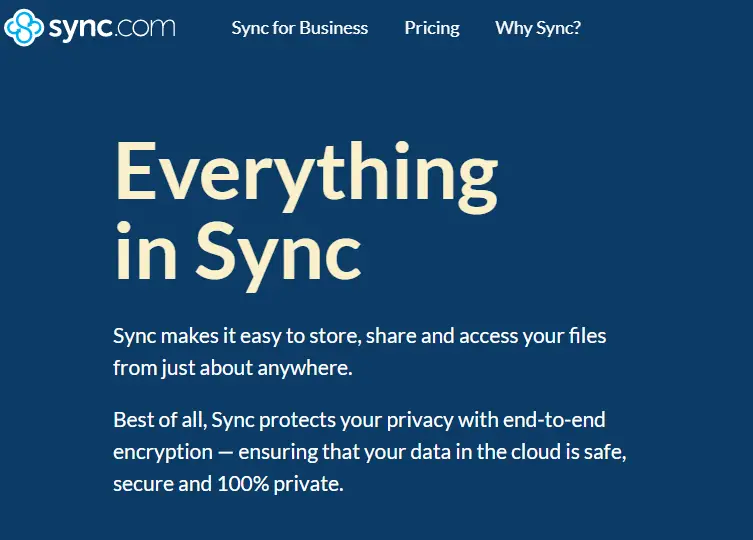 It is also the best zero knowledge cloud service provider i.e. only you can read your data, unlike in the case of Dropbox. Sync.com also uses the TLS protocol to protect files in transit from threats and also provides AES 256-bit encryption to protect the files .
As with a Dropbox Professional subscription, Sync.com lets you password-protect links, which you can generate or send via email. Sync allows you to control password access, email notifications, expiry dates, and upload capacities. You can share access to any file with a link .
6. pCloud – The Best free Cloud Service Provider !!
pCloud is the top choice if you want to enjoy the cloud service for free due to its generous storage space of 10 GB .  Moreover it also offers first-class cloud security with its pCloud crypto plan , where it offers a encryption key with which you can encrypt all your files to be shared .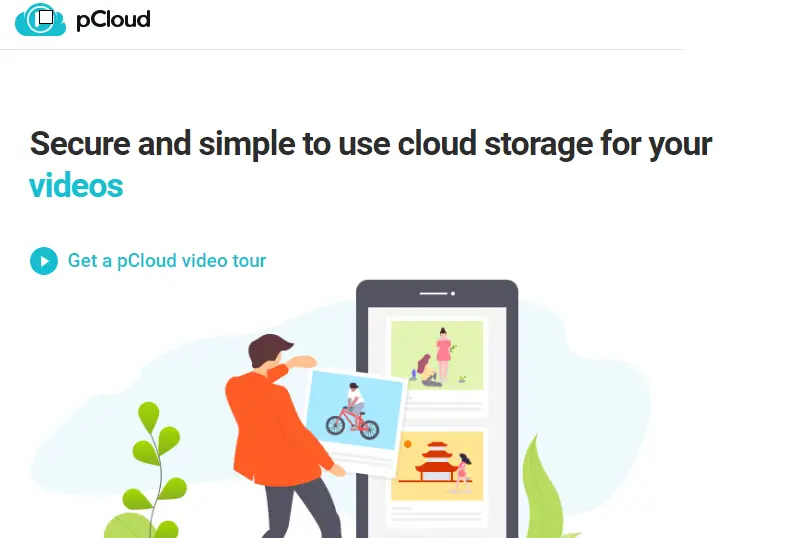 You need to set background app permissions , from where you can allow what all files and data you want to sync . There is no separate pCloud folder , it will sync all the files as present in your system seamlessly . So clearly it doesn't consume any storage in your local machine .
All you need to do is to drag and drop a file in pCloud Drive and when it's uploaded to the cloud you can delete that file from your computer. Then you can access the files anywhere in your pCloud account . So pCloud precisely act like a virtual hard disk in your system . An extra space to store your files and documents efficiently .
7. IDrive – The Best Data Back-Up And Sync Solution !!
IDrive is basically a specialized application for backing up the data in your system . It is an online backup service available to Windows, Mac, Linux, iOS (iPhone and iPad) and Android users . Users can able to select folders and files to be backed up at pre-defined duration (time interval) .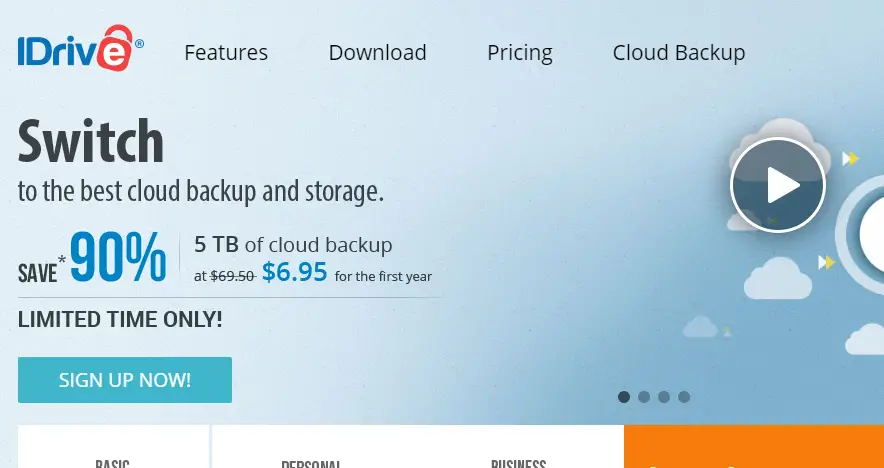 IDrive also offers the compressed backups so users can only upload modified portions of a backup file and files may also be updated in real-time with a continuous backup option. Users further have the ability to limit resource usage during the backup process .
IDrive uses AES 256-bit and you can enable private encryption when you sign up . IDrive creates a folder on your computer for syncing. It works like a standard sync folder. You can also use the selective sync and can easily set the access permissions for the shared files . However there is no way to set a password or expiry date for the links you will share .
Top Free Cloud Storage Services Available !! (also the free Dropbox Alternatives )
If you are really looking for a free cloud storage service provider , and mainly for personal use then you may refer the top five in our list as seen below :
pCloud
Google Drive
Box
CloudUp
iCloud
From the above list , it is very much evident that most of the cloud storage providers we have already reviewed in the last section . So now we will review the remaining two in the list :
iCloud – A Cloud Storage service from the trusted Apple community !!
iCloud is basically the cloud storage provider comes inbuilt with Apple devices . You can easily find this in the Mac finder app , so you can further use this as a good back up solution for your Mac OS devices . But if you are outside to the Mac OS environment , then you may find it difficult to sync up the files .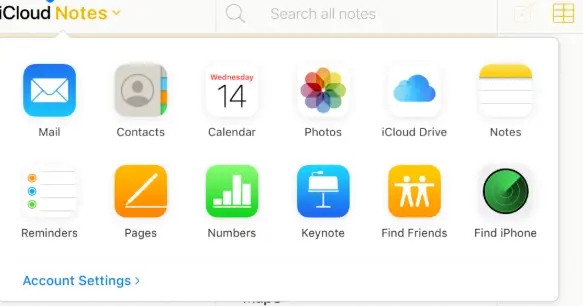 The iCloud account will be linked to your Apple ID along with the free storage till 5GB space . You can further upgrade the limited 5GB storage on the free plan to 50GB or 200GB instead. Users on the 200GB or 2TB plans can share the storage with other Apple users too .
It doesn't offer zero-knowledge encryption , and also offers a perfect security feature like the AES 128-bit encryption capability .
Additionally , it enables the Apple users to store and manage data such as documents, photos, and music remotely for download to iOS, macOS or Windows devices, to share and send data to other users, and t access their Apple devices if the device is lost or stolen.
CloudUp – Renowned For It's Generous Free Cloud Storage Space !!
CloudUp is the very simple and basic cloud storage application , where you can easily drag and drop the documents and files for uploading with very few clicks . It supports SSL/TLS security features . It allows users to send file links as they work (unlike in dropbox) . While file upload size is capped at 200 MB .

It indeed offers enormous free storage space of 200GB , and no option to upgrade further , no commenting and version control facility too .
This is most suitable for very small teams of less than 6 members . CloudUp enables users to share files by dragging them and dropping them into their browser, automatically generating a link which they can then share on email, Twitter, Facebook and so on .
There's no doubt that CloudUp looks much better due to its intuitive design from the majority of apps out there. It's easy to use, and the stream function, instant viewing and link-sharing and the work its doing on the back-end.
The Unbiased Review Of The Google Cloud Storage Service !!
Don't get confused this with the Google Drive cloud storage service as discussed above . Google cloud storage is basically the Infrastructure as a service , which is the main competitor of the Amazon S3  . It mainly provides the scalability and flexibility , it is an enterprise public cloud file storage online service .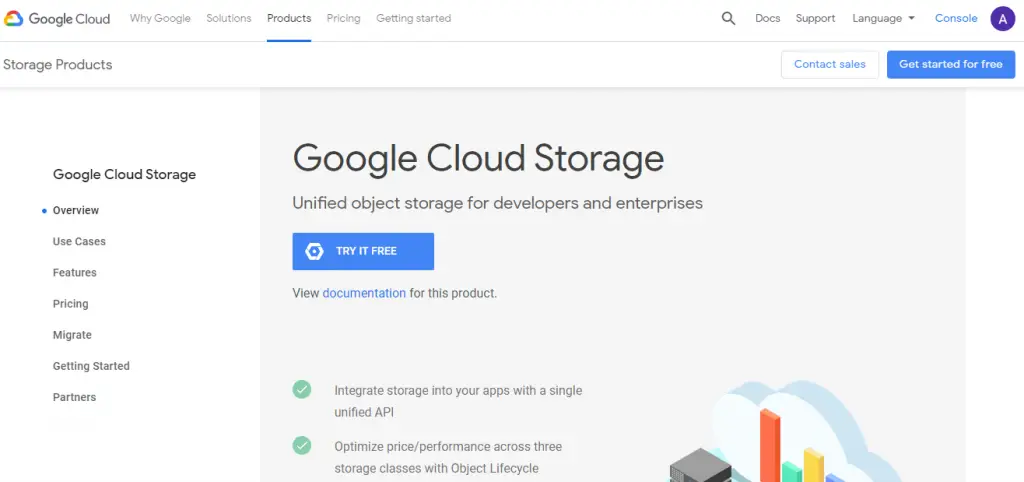 Google cloud platform basically works in the same way as the Amazon S3 . The main advantages of the Google cloud storage is the disaster recovery and accessibility of data anytime from anywhere seamlessly .  Google cloud storage can be used to access , storage and retrieval of data on Google cloud platform . 
So if you are a Google cloud storage user , you can access data by command-line interface . Customers can also choose the geographical location in which their data lives. Google Cloud Storage is a service within the Google Cloud Platform. It provides unified object storage for live or archived data.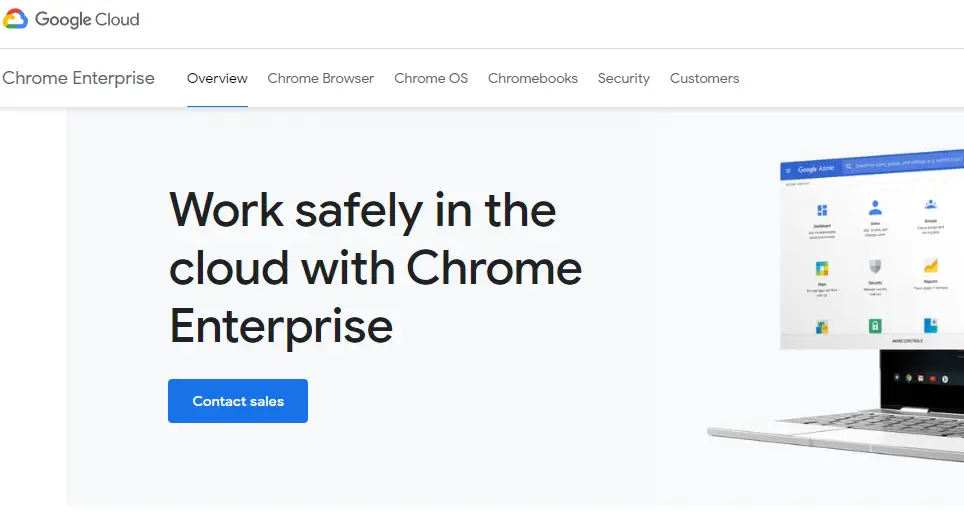 The data (objects) in the Google cloud storage is stored in the form of data buckets .These buckets are then assigned to the storage classes . There are four storage classes supported in Google cloud storage platform , Multi-Regional, Regional, Nearline and Coldline. All classes offer unlimited data, the same tools and APIs for data access.
What exactly is this Google Cloud Storage ?
This is basically an enterprise-level public cloud storage service provider . It is mainly used to deal with the enormous amount of unstructured data . You as an enterprise need to buy the storage space and have to pay for the bandwidth and resources that Google is using to maintain and storing the data in its data centers . 
It provides integrated object storage for live or archived data. Items stored in Google Cloud Storage are grouped into buckets. It is best to collect data with backup and disaster recovery (DR), and it connects third-party backup products from vendors like Symantec .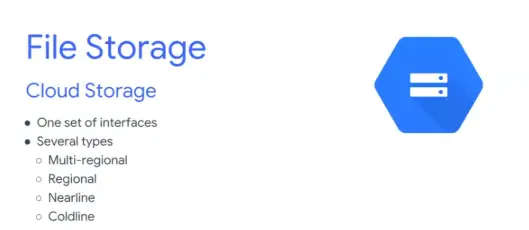 So in Google cloud platform , you may visualize the unstructured data as the files, images, videos, applications, etc. Google handles the scalability, reliability, and durability of the object.
So when one person or many individuals try to access the data from the web browser , Google will do the data fetching process . So you have to pay Google for the storage and bandwidth costs for storing that data object on their servers and letting others access it whenever wherever efficiently . 
Google Cloud Storage also provides the CDN (content distribution network is geographically distributed network of proxy servers and their data centers for providing the higher availability of requested data) functionality builtin. So it also provides the caching capabilities for faster fetching process of the data requests .
 Best Free Cloud Storage Dropbox Alternative – The Conclusion !!
So it's now your turn to make the sagacious decision of selecting the most suitable cloud storage service provider for you as per the requirements . A cloud basically means a virtual hard disk where you can store your data securely (remotely) and can access it over the internet anywhere anytime . 
There are many better Dropbox alternatives available , which are having more enhanced security features and are much cheaper than the mighty Dropbox no doubt . All these cloud service providers offers a free trial , so go ahead and experience the tools first before settling with one of them eventually .
Hope you really enjoyed this long and interesting post . Let me know your views in the comment section . Stay tuned for other exciting stuff in this series .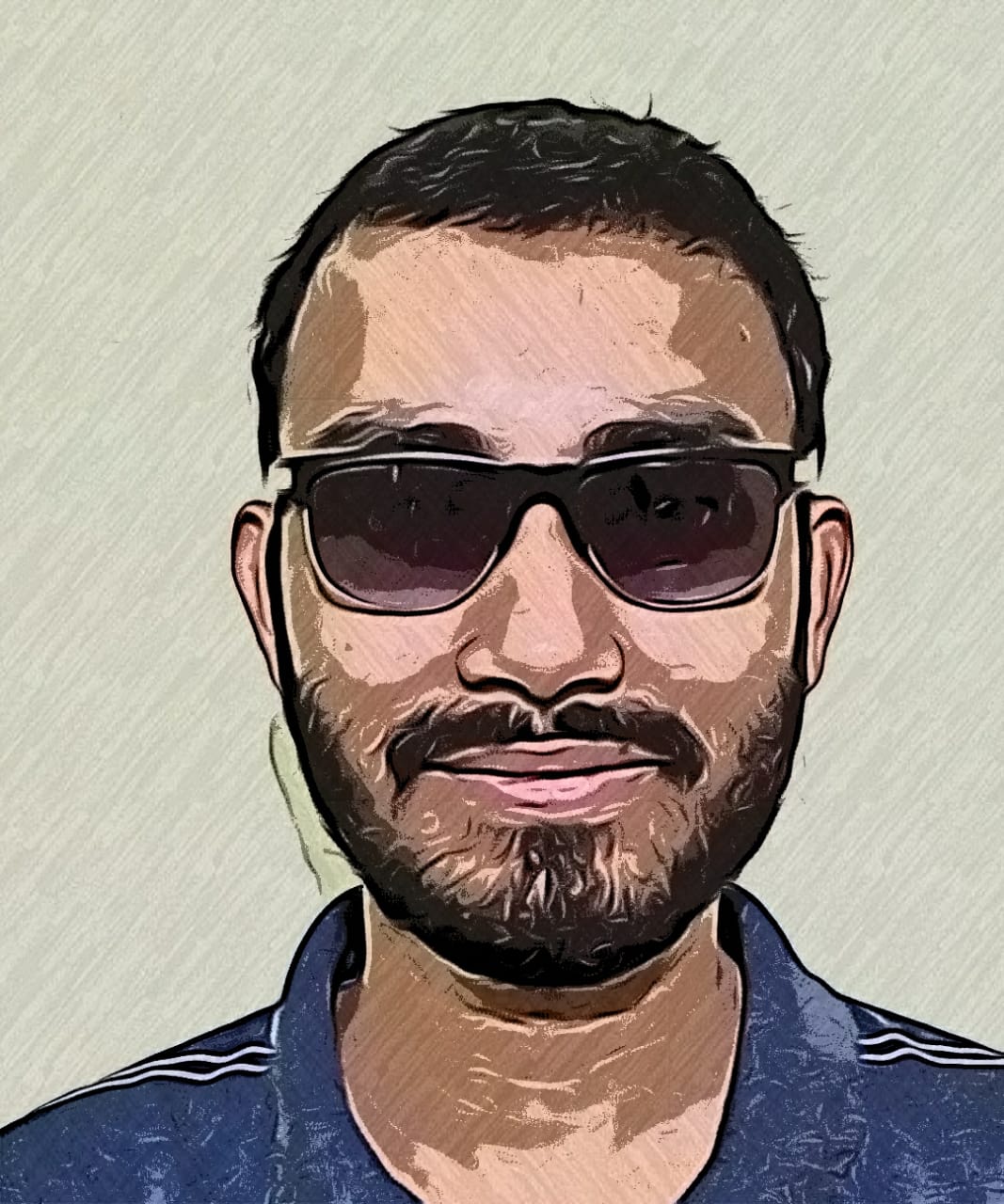 Aric is a tech enthusiast , who love to write about the tech related products and 'How To' blogs . IT Engineer by profession , right now working in the Automation field in a Software product company . The other hobbies includes singing , trekking and writing blogs .