Google Account Security & Privacy Settings That You Should Change Right Away !! (Ultimate Tips & Tricks)
Google is the best and most popular search engine in today's world . Google Chrome browser is the primary solution for many of us to search for any queries or solutions etc online. This search engine is indeed the most used product offered by Google anyways. (No doubt, having a Google account is the first thing you should have before you start exploring the internet :-p)
There are many hidden account settings that you should care about in this digital world.Yet we are simply ignorant or careless about these settings and sometimes totally unaware of this altogether.
No worries anymore. In this post, we will list down all the important Google account settings related to the privacy and your online security . These are the important security settings that you should change right away. Here we will cover both the platforms i.e. Android and Windows based desktop PC . So just sit back and proceed further .
Note : If you want to know the steps to draft your first email , then we've got you covered. You can check this article for detailed steps using Gmail. 
Google Account Settings Related To Your Gmail Account Security And Privacy !!
One of the first steps we do while we start using any Google product is to sign in with the Google account id . This ID is nothing but the Google account address (Gmail id). So the foremost step we should do is to ensure that our Gmail address is secure and in no way it can be hacked by spammers or any intruders.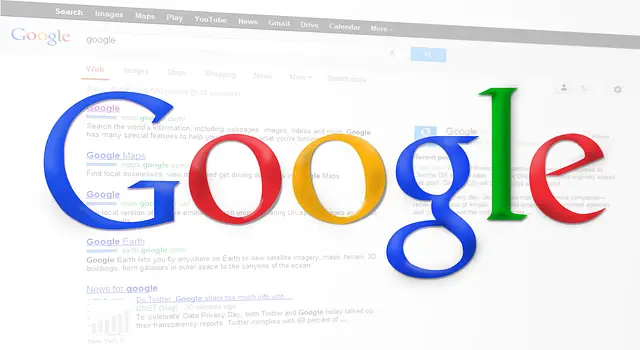 We use Gmail every now and then but still sometimes clueless about its security. Without wasting any further time let us now check for these settings and the actions that you need to perform . If already done, then you are good and skip to the next checkpoint to proceed further .
Just go through the below checkpoints for ensuring your Gmail/Google account is safe and secure (and you enjoy browsing freely) :
1. Security Alerts For Your Gmail Account
Security alerts are useful if any hacker tries to access your Gmail account, or trying to replicate your account password in any way .
Whenever this happens, you will be notified by Google via the Gmail id or the registered mobile number (regarding a suspicion activity) . You can then take the necessary actions with due diligence .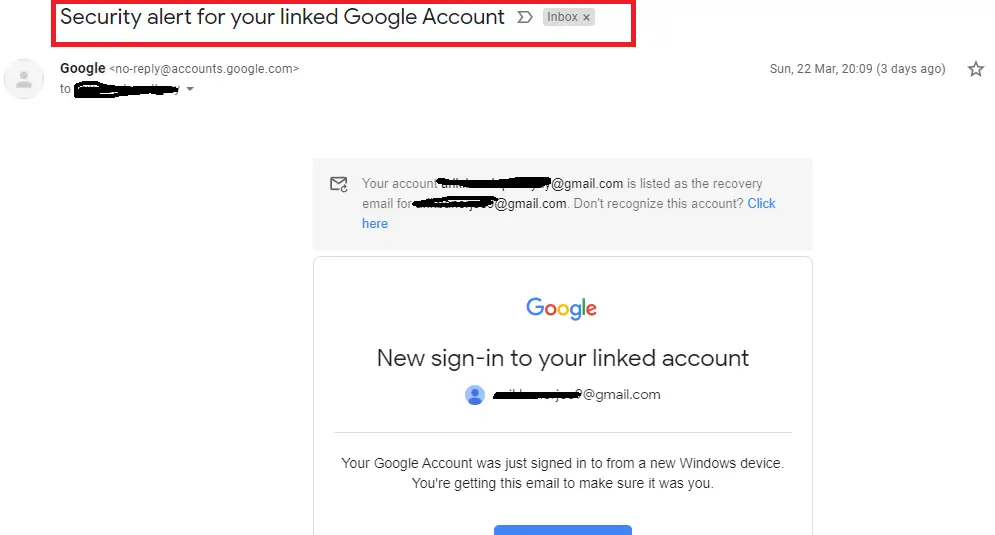 Your duty is to check for these security notifications and take actions as required.
For this just follow the below steps :
Open your Gmail account by entering the url gmail.com in the Google search bar.Then click on the profile icon at the top right corner. And then click on the option 'Manage Your Google Account'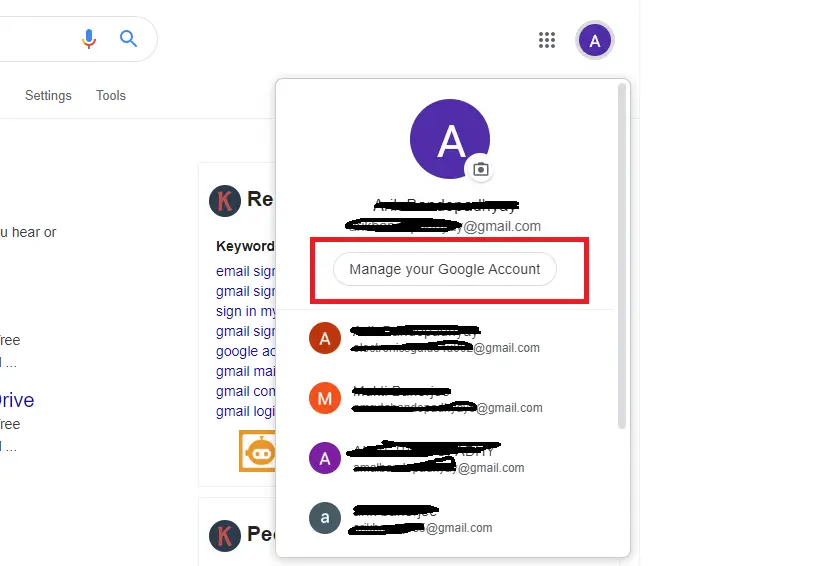 Note : Directly access the Google accounts section using this link 
Then click on the option 'Security' on the left side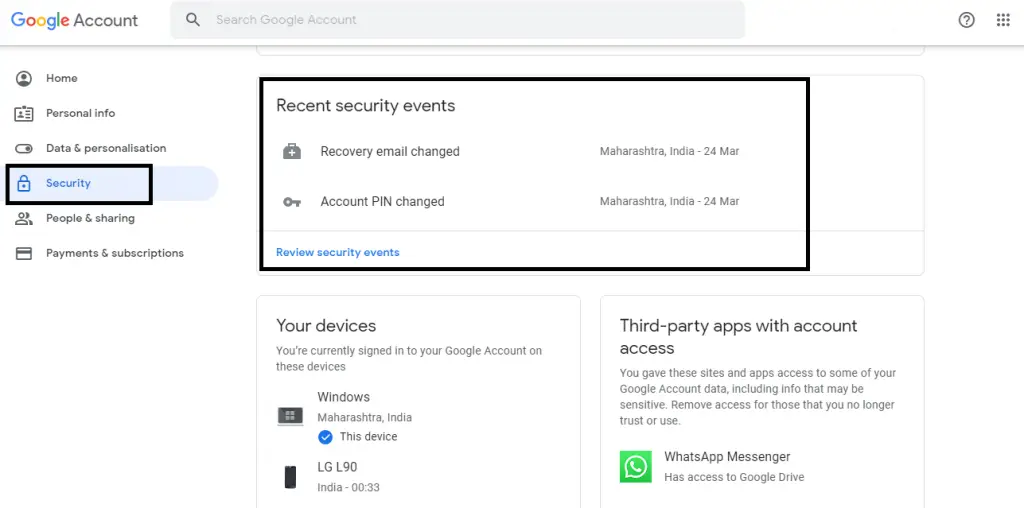 Now on this screen, you can see various security-related options . To review and check for invalid activities, directly go to the section 'Recent Security Events'  (here you can see all the latest critical security parameters that are changed by you or someone else)
If your account password , or recovery address change ,or some other device is used for login via your Gmail address, then all will be listed here and you get the security alert to the registered mobile and email address instantly .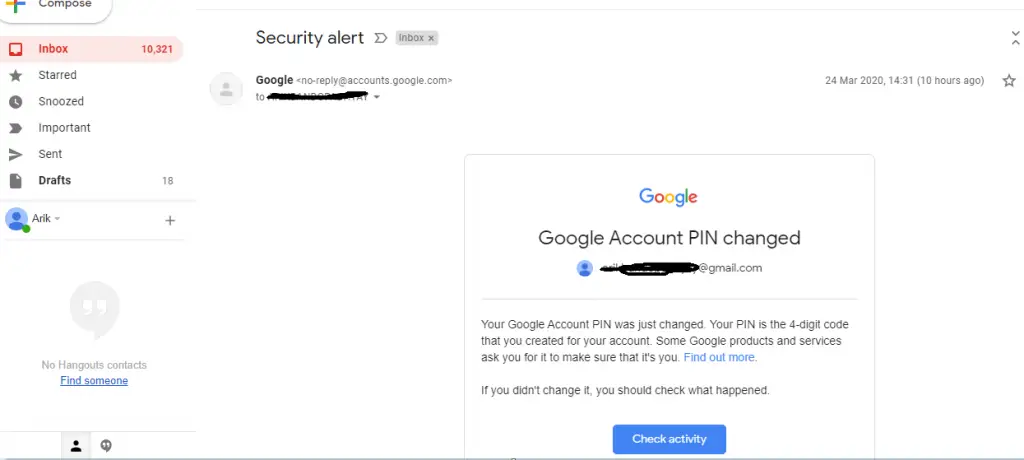 Note : If you find some activity suspicious, then immediately change your Google account password from the Google account recovery page .
2. Recovery Email And Mobile Number In Google Settings
Many times we forget our Gmail password (which this is very often , trust me :-p) . So once you don't remember your password and some very confidential essential documents you have in your Gmail account . Don't think that it's the end of the world .
It's really very easy to recover your old Gmail password . But for this, you should already have your recovery email or recovery mobile number set beforehand. You have to directly go to the Google account recovery page and follow the steps .
So in order to set the recovery email and mobile number, again follow the above steps . In the security page of your Google accounts home , search for the section 'Ways that we can verify that it's you' , then here you can see two options as recovery email and recovery phone . Just go ahead and edit the one you want to add/modify .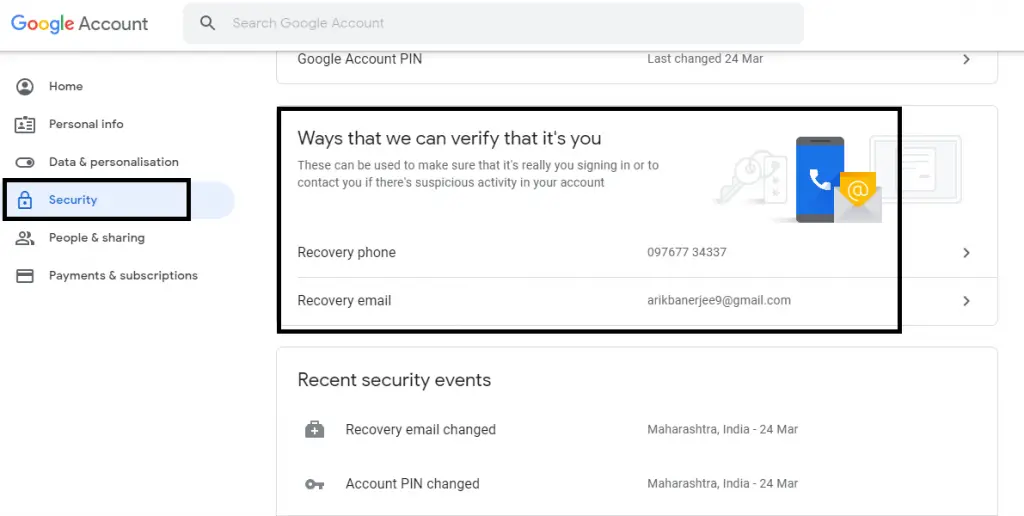 Note : If you want to learn in-depth about the steps to recover you're compromised or deleted Google account, you can directly refer this article . 
3. Two Step Verification For Gmail Account Address
This is indeed the most useful feature to ensure the safety of your Google Account .With this, you basically add an extra layer of security for your Google account . Even if a hacker gets your email address and password then also Google will not allow to access the Gmail inbox without the 6 digit code (sent to your mobile)
To configure this again go to the security page of your Google account home screen , then search for the section 'Signing into Google' , click on the 2 step verification option , then you need to give your mobile number where you want to receive the verification code .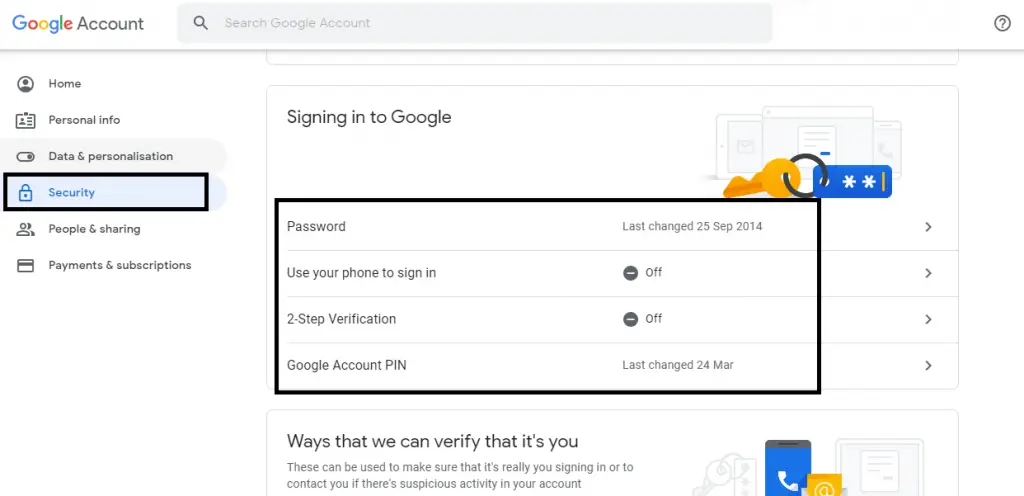 There are many other options like Phone sign in and Google pin also you can set anyways , but the 2 step verification is my personal favorite .
Note : Here along with your account password, a 6 digit verification code will be sent to your given mobile number . On verifying both i.e. the email password and the code , you will be allowed to access your Google account 
4. Remove Less Secure/Third-Party Apps And Sites In Google Settings
Whenever we install any new application software on our mobile or PC , we intentionally give access to all these apps to use our Google account data . Then finally when we uninstall the app , we forget to delink our Google account from these unwanted apps .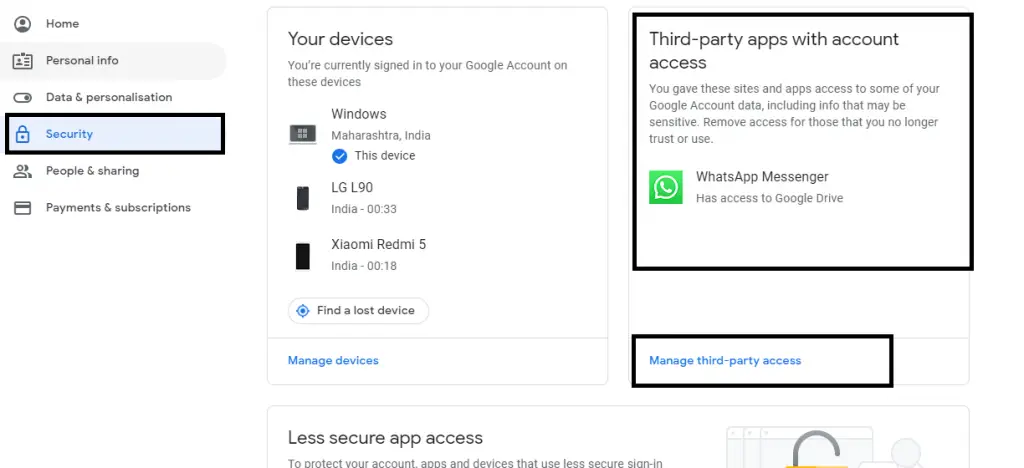 Just go to the security page of your Google account , then go to the section 'Third-party apps with account access' , here you can view all the sites and apps you already linked with your Google account .
Click on the option 'Manage third party access' , then on the next screen you can get detailed overview of the apps access with respect to your Google account . (Some may use data and others may have only sign in details)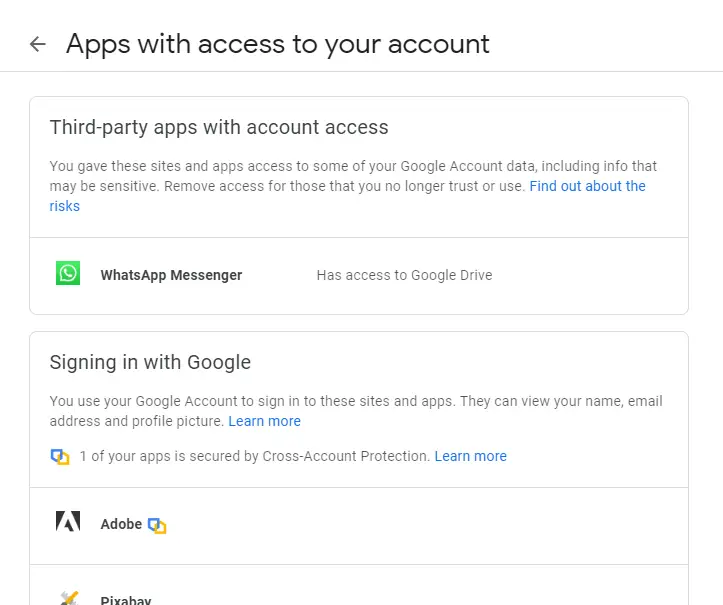 From this screen you can quickly remove the less secure or unwanted sites (click on the remove access option) and app that you no longer use or want to get rid with .
5. Remove Devices That Fraudulently Uses Your Google Account 
Sometimes we sign in some other device (friend's or anyone else's) to fetch some important data or email . Later we forget to sign out from the device. Now guess what, your friend will have complete access to your Google account . This precisely you don't like right ?
Not to worry anymore, just go to your Google account security page and then go to the section 'Your devices' . Now in this section, you can see all the signed-in devices by using your Google account .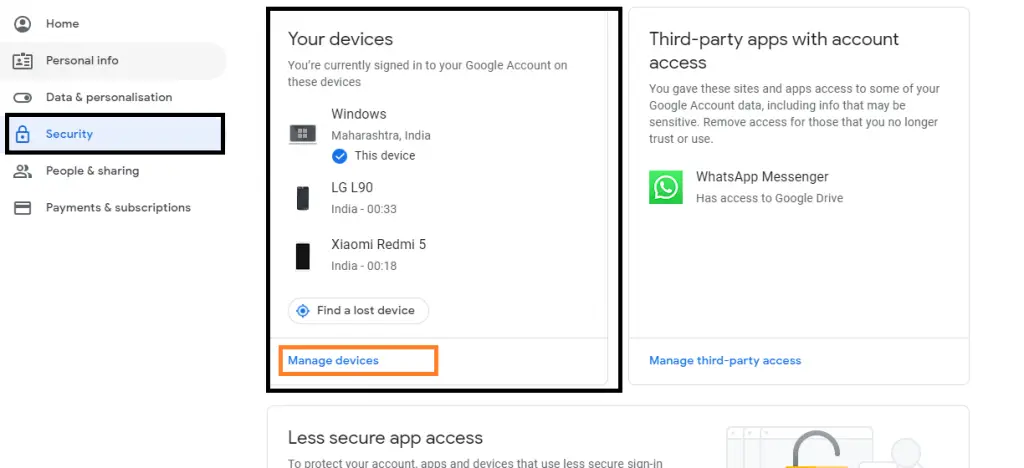 In order to remove any device , simply click on the option 'Manage Devices' , then in the next screen click on the device you want to review access , and click on various options you want to perform (sign out / don't recognize etc). Thus from here, you can easily secure your device (Google account details) from your friend/hacker :-p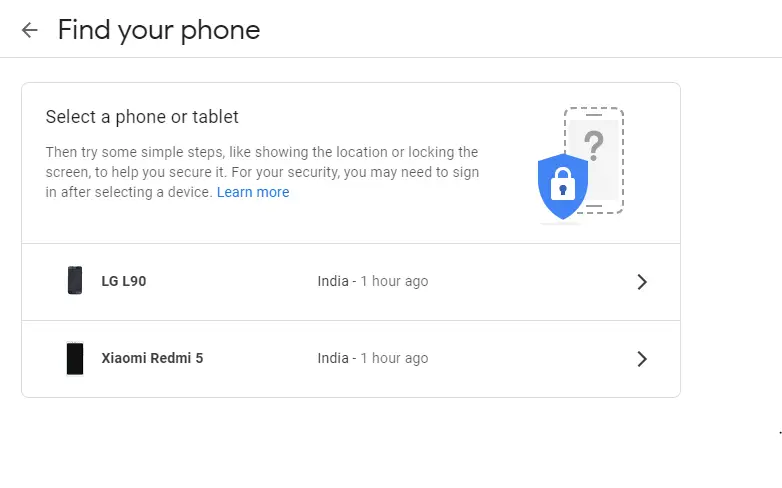 Note : As already discussed above for changing most of the security-related options , i.e. if you want to add/modify/edit then you need to authenticate yourself by signing in again with your Google account credentials .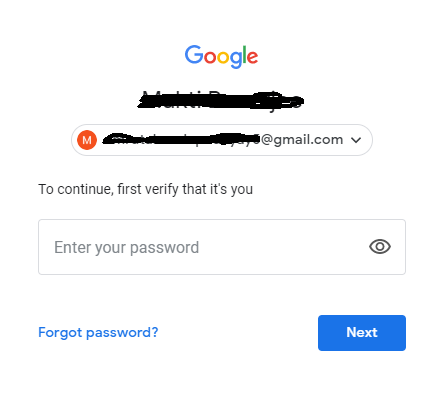 6. Google Password Manager In Google Settings
Do you know you can easily save your password from any new site directly to your linked Google account . Whenever we sign up or log in to any new site or app , we usually get a notification to save the password. Now later if you just want to modify or delete this saved password , you can easily do it from the Google password manager .

Again go to the security page of your Google account , go to the section 'Signing into other sites' , then click on the option 'Password manager' , now you have to verify your Google credentials.
In the next screen, you can view a list of all the apps and sites that already stored the passwords .From this password manager, you can modify or delete the associated passwords efficiently. You can even view the compromised and relatively weak passwords that desperately needs a change .
7. Stop Tracking By Google Directly From Your Google Account Settings
Have you ever noticed that whenever you search for any item in an E-commerce site or in Google search , the next moment you probably view the Ads related to that searched product in any site you visit thereafter . Moreover, when you visit any new place , you usually get a notification to tag your pics with that location or to give feedback for that place .
All these situations possible due to the AI tech that Google implements deep down in its algorithm . So you can change this behavior (to some extent) and can disable Google to further track your activities . To review this just go to the My accounts section in your Google account.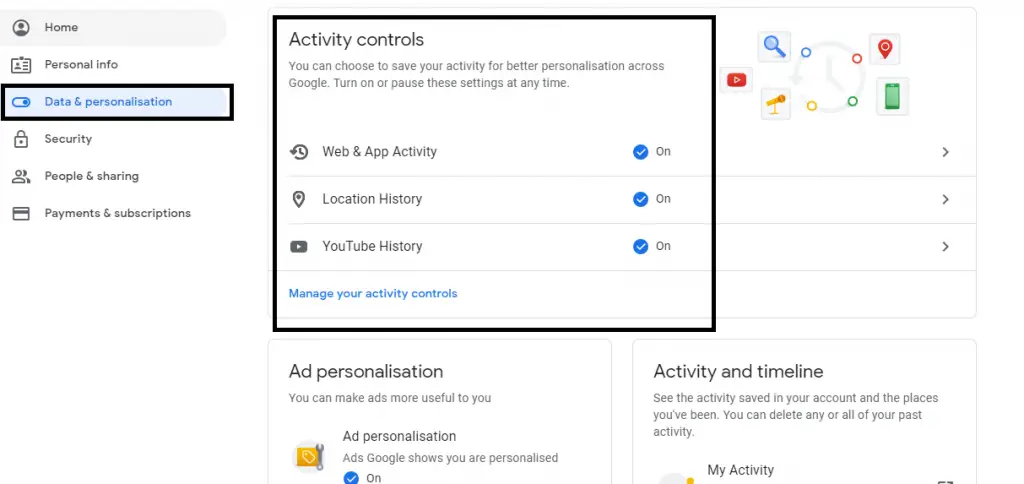 Click on the option 'Data & Personalisation' on the left, then you can see various personalized choices in the list of activity preferences . Go to the section 'Activity Controls' , then here you can get individual activity related info about the web , YouTube and Location-based activities . (preferred is to uncheck this option completely)
Note : The Data and Personalisation section is the most important of all as you can allow/disallow Google to track your online data and activities (by means of the web and voice searches)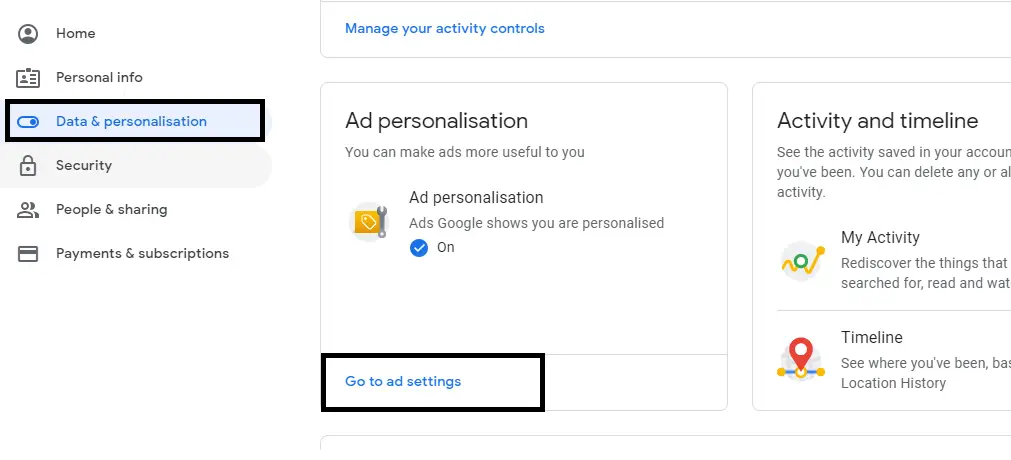 You can then review each of these options one by one and can remove any activity tracking that you consider invaluable . The next section is about the Ads personalisation . Here also you can get a toggle option to allow it or not . (even if you uncheck this option , the ads will still be displayed to you but not based upon your past search behavior and voice searches )
8. Locate your Lost Phone From Google Settings (Disable It Or Find The Phone In Case Of Theft)
This feature is really useful if you lost your phone , or it has been taken by some notorious people (in case of theft) . You can right away disable the associated Google account . Also if you just forget the place where you kept your phone , just verify your Google account first .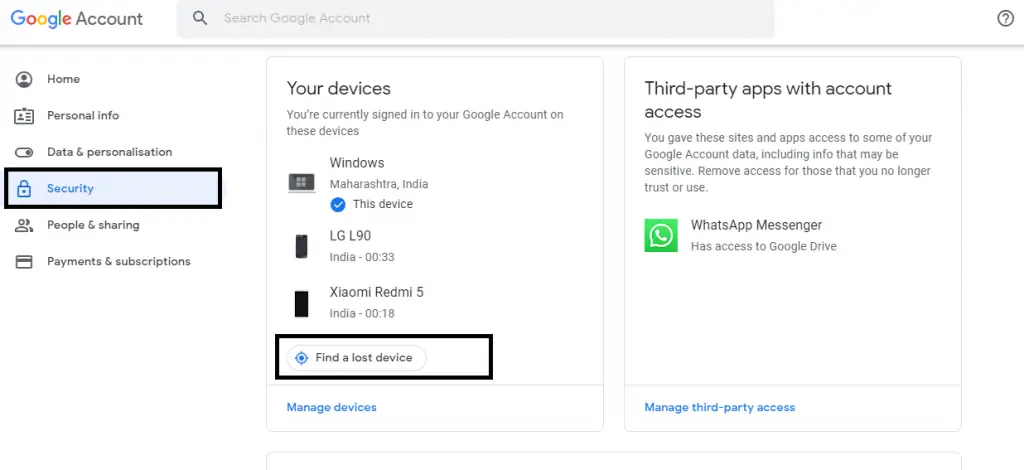 Now in the next screen , you can see various options to locate or ring your lost phone . In case of theft you can right away sign out from the phone or completely lock down your phone(you can even erase all your data from that phone quickly) .
For this again go to your Google account security page , then scroll down to the 'Your devices' section , Here click on the option 'Find A Lost Device' . Then just follow the instructions and hopefully you get the mobile phone quickly.
9. Payments And Subscription Details In Google Account 
You can any time link or delink any associated saved credit/debit card details . So that your friend/hacker can not able to keep track of your expenses and payments seamlessly . You can further check all your purchases and subscription lists .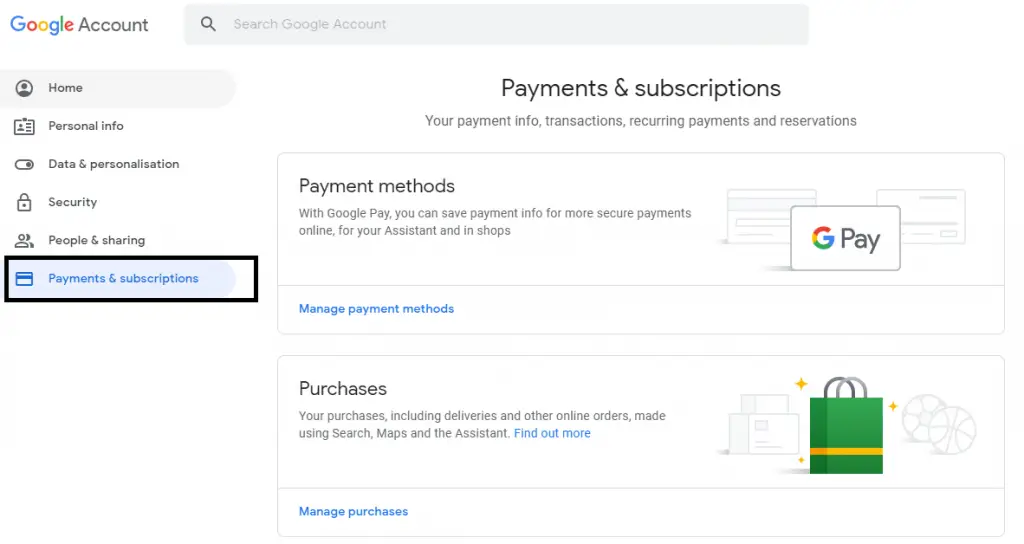 10. Stop Capturing Of Your Activities By Google In Real Time From Google Settings
As we all aware that Google captures all our activities, if we want to delete all the saved activities just go to the data & personalization page . Then scroll down to 'Activity and timeline' section , here click on the option 'My Activity' . Now you can see a list of all activities that Google captured till now .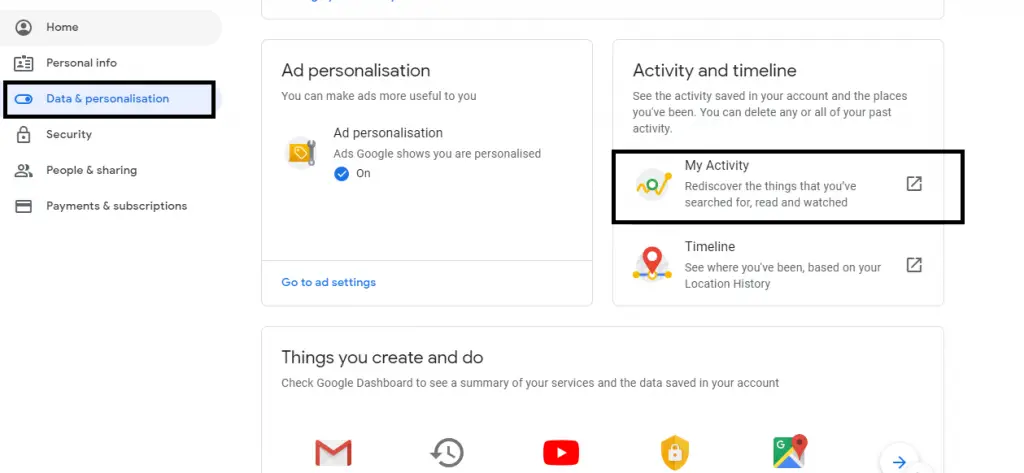 You can now just go ahead and delete the Google activity that you don't want to keep . You can further set the setting as to delete the activities 'Always' .  You can also delete other Google activities like YouTube comments, likes posts etc ,
11. Change The Personal Info In Your Google Account Settings Page
This section basically displays you all the personal info regarding your Google account i.e. your name , date of birth , address , email address , education etc .
You can further change the setting to enable anyone/only you (public and private viewing access modes) to view the personal details . This essentially keeps your details safe when you comment or give feedback to Google places , or any individual sites .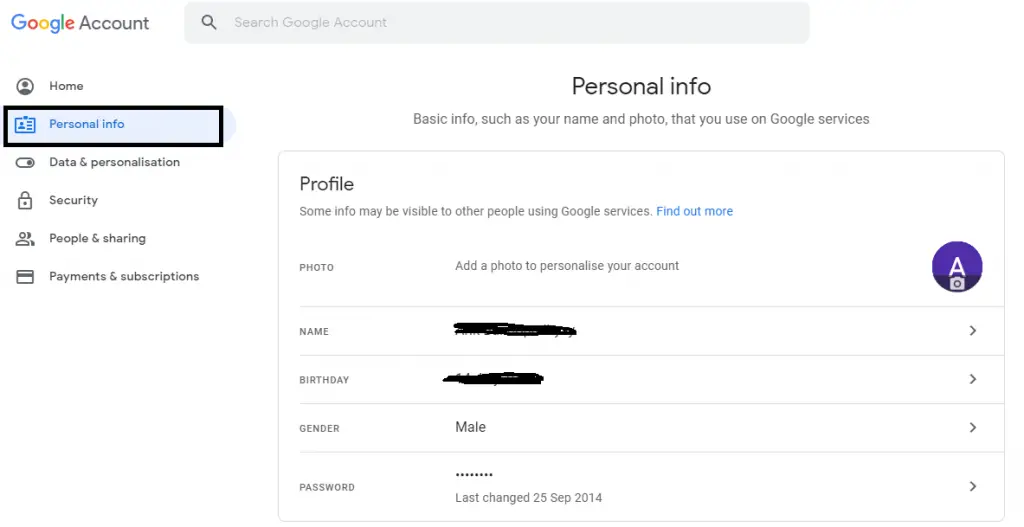 You can change the settings directly from the personal info page present on the home screen of your Google account . Just go to the Google account home page and then click on the 'Personal Info' link on the left side . Click on the field you want to modify/edit , then you can see various options related to the selected fields .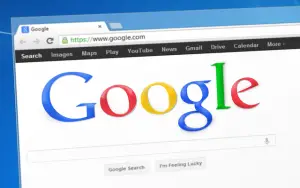 Apart from all these options , you can even delete and manage the cache , cookies and browsing history captured by your browser wisely . If you really care about the caching and cookies handled by your browser then surely you can find these articles useful , for Chrome browser refer this and for Safari browser refer this .
Secure Yourself Using Google Security Settings – Final Wrap Up !!
Last but not the least , it is indeed imperative for us to make a wise decision of configuring the Google account settings . If you really care about the online security and indeed affected by the recent data leaks , then surely you should implement the above-said functionalities to enhance your browsing experience and to lead carefree surfing in this vulnerable digital world .
Hope you really liked this post , stay tuned for more interesting stuff in this series .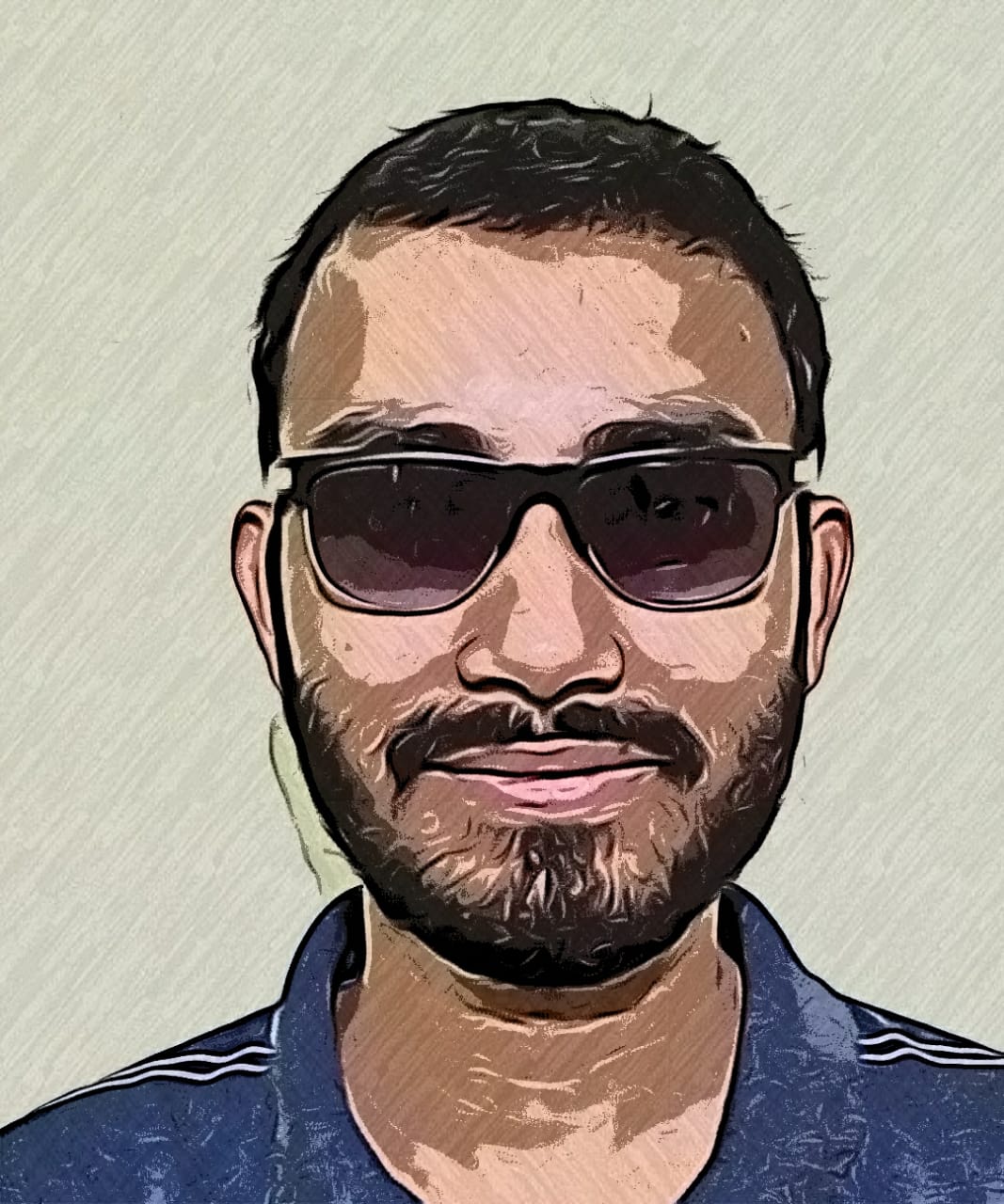 Aric is a tech enthusiast , who love to write about the tech related products and 'How To' blogs . IT Engineer by profession , right now working in the Automation field in a Software product company . The other hobbies includes singing , trekking and writing blogs .